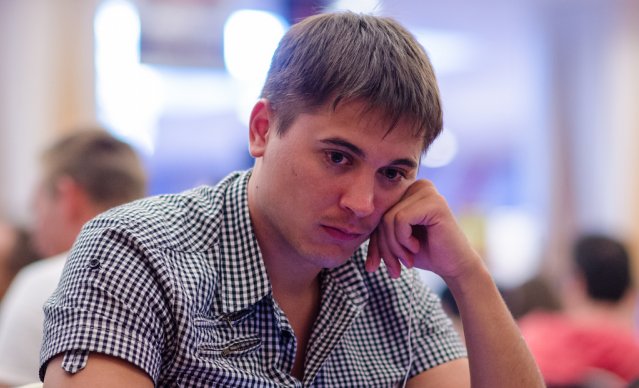 Getting back to the top of the PocketFives Rankings is a lot like riding a bike: once you fall off, you get can get right back on. For Artem 'veeea' Vezhenkov, losing his grip on the top spot in the rankings in mid-February is probably just a distant memory, as he has risen all the way back to #2 worldwide.

Vezhenkov was #1 in the world for three weeks, a streak that ended in February, and now has 7,036 PLB Points, 234 behind the leader, 'lena900'.
The man they call 'veeea' dropped to #2 on February 10 and then bounced between #9 and #10 until March 23, when he scooted up to #4. Now, he's back up two spots.
Vezhenkov finished second in the opening SCOOP event on PokerStars.fr on Sunday for $16,000 and reached the final table of the 888 Whale the same day. He has over 550 top-three finishes in online MTTs and passed $5 million in career earnings last month.
'lena900' continues to pace the rankings. The Swede has 7,270 PLB Points and is enjoying his second week at #1. He took down the bwin High Roller last Friday for $13,000 and 223 PLB Points to pad his lead; it was the 93rd win of his career. 'lena900' is up to $4.1 million in lifetime winnings online.
Joel 'brown8777' Brown ticked up two spots to #8, five places off his all-time high set last year. He has made the money 16 times so far this month and is quickly approaching $4 million in career winnings. Brown is the top-ranked online poker player in Canada and calls the Pacific Coast city of Vancouver home.
Another Canadian, Jimmy 'JMolloy' Molloy, moved up 12 spots to #17 and seems poised for another run at the top 10. Molloy has already won the PokerStars $55 Rebuy and $109 No Limit Hold'em Turbo in April and took third in the 888 Late Night Crocodile and PokerStars $109 Rebuy. He was ranked as high as #8 in 2014.
"It feels good to move up so many spots, but I try not to focus on stuff like that too much and try to just be satisfied with my play overall, which I have been for the most part lately," Molloy said. "I feel like I have lots of work to do on my game off the tables to reach the top spot, but who knows, maybe I will luckbox my way into it anyways."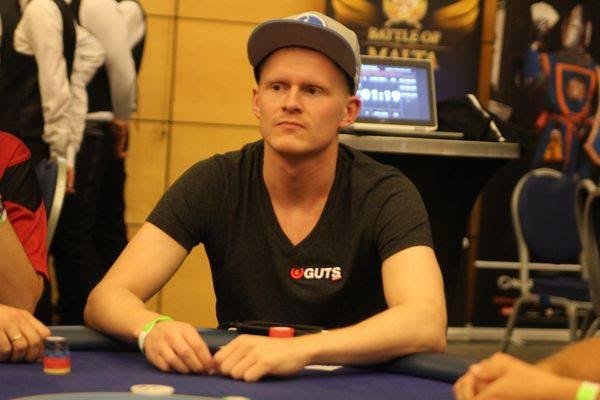 Norway's Preben 'prebzzz' Stokkan rocketed 19 spots up the leaderboard to #22. He was the winner of the PokerStars Sunday 500 over the weekend for $62,000 officially and earned almost 600 PLB Points in the process; it was the second largest score of his career. The Norwegian was ranked as high as #3 on PocketFives last year and hit $3 million in career scores on Tuesday.
"It feels good," Stokkan said. "But, it's still a long way to the top."
Sweden's Anton 'AnteSvante' Wigg rose 20 places in the rankings to #34. On the last day of March, Wigg won the 888 Quarterback for $13,000 and 250 PLB Points. The same day, he finished third in the PokerStars Thursday Thrill and put back $32,000 and almost 300 PLB Points. Wigg was ranked as high as #2 on PocketFives last year.
"It feels good," Wigg said. "It has been a rough start to the year. I hate to even mention it, but I ran very poorly to start the year and at some point I feel like it started to affect my confidence and game in a bad way. I've put in a lot of time studying and it's nice to see some results and good fortune. I'm hoping to continue that trend and take all my work and good form to the Global Poker League and SCOOP."
On Thursday, Wigg goes heads-up against World Series of Poker Main Event winner Martin Jacobson in a GPL online match. Wigg is a member of the San Francisco Rush and was the team's final selection in February's draft. Jacobson is on the Montreal Nationals.
Another Swede, Erik 'Kihlstrom' Olofsson, moved up 21 places to #51, his highest ranking ever, thanks to a win in a W Series event on April 3 for $18,000 and well over 400 PLB Points. That was his third largest score of 2016 and raised his career win total to 139. He's the top-ranked online poker player in the Swedish city of Uppsala.
Sweden's 'Discoovery' jumped to #56 in the rankings, his best showing ever. He has seven wins since the standings were last calculated: two on PokerStars, three on Winamax, and two on PokerStars.fr. In the process, he wrapped up his first PocketFives Triple Crown. He's the 15th-ranked Swede.
Finally this week, 'tonkaaaa' reentered the top 100 at #79, the highest top-100 debut of anyone. Since last Wednesday, he has taken down the PokerStars $55 Knockout, 888 Crocodile, and partypoker Heavyweight Weigh-In for over $13,000 total. He was ranked as high as #22 in the world four years ago.
Here's this week's top 10:
lena900 – 7,270 points
veeea – 7,036 points
C Darwin2 – 7,033 points
Ariados – 6,930 points
Big Huni – 6,926 points
SvZff – 6,674 points
MendaLerenda – 6,670 points
jbrown8777 – 6,389 points
eisenhower1 – 6,365 points
DeathbyQuads – 6,323 points