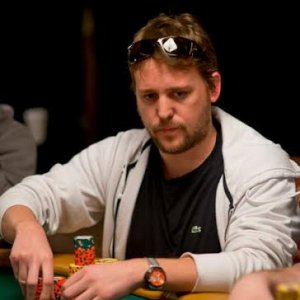 The battle for #1 worldwide in the PocketFives Online Poker Rankingscontinued this week, as Nicolas PokerKaiserFierro (pictured) is once again the top dog, claiming the title from Fedor CrownUpGuy Holz. The two have jockeyed back and forth for the last month, each taking the #1 spot away from the other every time the Rankings have been recalculated.

PokerKaiser has 7,165 PLB Points, the metric used to determine the Rankings, and recorded a blockbuster last six days of March that included a win in a $44 NLHE Turbo on PokerStars, a win in the PokerStars.fr Minuit Express, and two victories in the iPoker €7,500 Guaranteed. On the 29th, he finished fifth in a SCOOP event on PokerStars.fr for almost $13,000.
Holz now has 6,508 PLB Points and can be found at #9 worldwide in the PocketFives Rankings. However, since final tabling the Sunday Supersonic on March 8 for $15,000, Holz has exactly six in the money finishes, so he'll need to ramp up his volume in order to stay near the top. In the last 13 months, he has won the WCOOP Main Event, the Sunday 500 twice, the Sunday $100 Rebuy, the Bigger $162, and the Full Tilt Sunday Major. Yikes.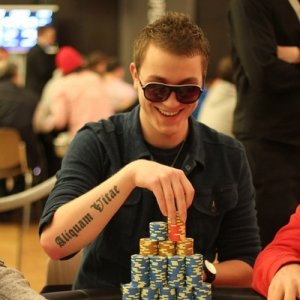 We had two newcomers to the top 10 in the world this week. The first is Roman Romeopro Romanovskyi (pictured), who moved up from #13 to #7. On March 29, Romanovskyi finished second in the PokerStars Bigger $109 for $35,000 and won the site's $109 Cubed for another $18,000. He's one spot off his all-time high in the Rankings.
The second newcomer to the top 10 is r4ndomr4gs, who reentered at #10. He's a former #1 player and the top-ranked Swede. Amazingly, r4ndomr4gs is just $60,000 shy of hitting $5 million in career online tournament scores.
Here are the top 10 players in the Rankings this week along with the PLB score for each:
1. PokerKaiser– 7,165 points
2. Big Huni – 7,046 points
3. norfair18 – 6,997 points
4. p0cket00 – 6,976 points
5. joaomathias – 6,947 points
6. MendaLerenda – 6,690 points
7. Romeopro– 6,669 points
8. pleno1 – 6,649 points
9. CrownUpGuy– 6,508 points
10. r4ndomr4gs– 6,354 points
Congrats to all of our ranked players!
Want the latest poker headlines and interviews? Follow PocketFives on Twitterand Like PocketFives on Facebook.