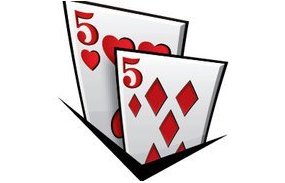 For the seventh straight week, Sweden's eisenhower1is the #1 player worldwide in the PocketFives Online Poker Rankings. His 8,190 PLB Points leads the second-ranked player by more than 1,200, so it's safe to say he'll be ranked #1 for an eighth straight week when the Rankings are recalculated next Wednesday unless someone goes on an epic heater.

Over the weekend, eisenhower1 final tabled a PartyPokerPokerfest Super High Roller event and walked away with $14,000. On November 2, he reeled in $36,000 total after winning the PartyPoker $30,000 Guaranteed Super High Roller and getting second in an iPOPS event on the iPoker Network. All told, he has $7.7 million in career online tournament winnings, about half of which has come on PokerStars.
Swedes continue to dominate the top of the PocketFives Rankings. Players from the European country hold the top three spots and five of the top seven. Our top-ranked PocketFiver calls the coastal city of Gothenburg home and leads the 608 Swedes with PLB scores.
There were no new entrants into the top 10 this week, but Sweden's Yaya24 moved up four spots from #9 to #5, his highest ranking ever. He won a Pokerfest High Roller event at the end of October for $32,000 and has taken down two more MTTs since then to boost his lifetime win total to 98. Yaya24 is within $200,000 of hitting $5 million in career online tournament winnings.
Italy's RoccoGe(pictured) moved up 42 spots to settle at #33 in the world. He just hit $3 million in cashes, 3% of which came after winning the PokerStars Super Tuesday last week for $88,000, his second largest score ever. You can find him under the alias sephirot88 on PokerStars and he was ranked as high as #18 on our site last year.
Rising 26 spots to land at #65 was Denmark's Brink, who took second in a WCOOP Eight-Game event in September for $166,000, his third largest score all-time. Brink is the second-ranked player in Denmark and is up to $4.4 million in career online tournament winnings across 2,201 cashes.
hownorez, from the Czech Republic, entered the top 100 at #72 worldwide, his best showing ever. He just received his first PocketFives Triple Crown after wins in the PokerStars $27 No Limit Hold'em Turbo Knockout, an iPOPS event, and the PokerStars.fr Minuit Express Special in the span of seven days. hownorez is the top-ranked player in his home country.
Here are the top 10 players in the Rankings this week along with the PLB score for each:
1. eisenhower1 – 8,190 points
2. lena900 – 6,978 points
3. AnteSvante – 6,836 points
4. jbrown8777 – 6,704 points
5. Yaya24 – 6,685 points
6. Tiny_molester – 6,664 points
7. C Darwin2 – 6,652 points
8. veeea – 6,640 points
9. prebzzz – 6,603 points
10. NigDawG – 6,600 points
Congrats to all of our ranked players.
Want the latest poker headlines and interviews? Follow PocketFives on Twitterand Like PocketFives on Facebook.