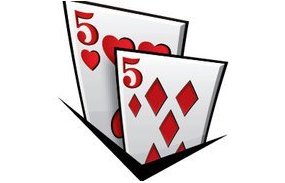 The PocketFives Rankingshave been recalculated, as they are every Wednesday, and Sweden's eisenhower1 continues to dominate the field. He has 8,121 PLB Points, the metric used to determine the leaderboard, which is almost 1,400 more than the next closest player.

eisenhower1 has been on a tear as of late. He took down the 888 Poker Crocodile for $6,300 last week and, at the end of September, the Swede finished 29th in the WCOOP Main Event for $32,000 and took second in the Sunday Kickoff for another $24,000 the same day. Forty-eight hours before that, he won a WCOOP bracelet in a $700 No Limit Hold'em Cubed event and bagged $133,000.
Another Swede, C Darwin2, moved up six spots to #4 this week. After cracking the top 10 for the first time ever last Wednesday, C Darwin2 inched closer to the top. He won the Winamax High Roller and 888 Poker Volcano on October 6 for a combined $29,000 and took home the gold in the Winamax Grand two days before that and bagged $36,000. He has $3.2 million in career online tournament winnings.
Vancouver's jbrown8777moved up from #13 to #5, his highest ranking ever, after winning the PokerStars $109 Rebuy and $109 No Limit Hold'em Turbo Progressive Super Knockout for $23,000 combined earlier this week. On Tuesday, he finished third in the Big $162 and continued to add to his war chest. He is one of 102 PocketFivers in Vancouver with PLB scores.
Brazil's Bernardo bedias Dias (pictured) reentered the top 10 this week at #10, eight spots off his all-time high set earlier this year. Dias won the PokerStars $109 No Limit Holdem Turbo on Sunday for $17,000, his 162nd tracked victory, to bring his lifetime total to $3.8 million. He has another $221,000 in live tournament winnings to his name, according to the Hendon Mob.
Finally this week, we wanted to talk about Hungarian diablo8807, who cracked the top 100 at #77 in the world, his best showing ever. He has five wins in the last week and is the top-ranked player in his home nation.
Here are the top 10 players in the Rankings this week along with the PLB score for each:
1. eisenhower1– 8,121 points
2. Tiny_molester – 6,742 points
3. NigDawG – 6,733 points
4. C Darwin2 – 6,692 points
5. jbrown8777– 6,678 points
6. PokerKaiser – 6,654 points
7. Legenden – 6,536 points
8. cswami – 6,536 points
9. Fresh_Oo_D – 6,474 points
10. bedias– 6,373 points
Congrats to all of our ranked players.
Want the latest poker headlines and interviews? Follow PocketFives on Twitterand Like PocketFives on Facebook.