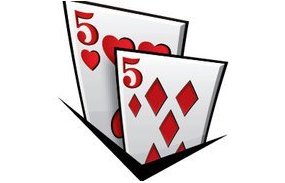 It was a pretty turbulent week at the top of the PocketFives Online Poker Rankings. For the first time in his career, Sweden's eisenhower1is our new #1 player. He has a massive PLB score of 8,113 points, the most this author can remember seeing by any player in quite some time, and leads second-ranked Tiny_molester by a healthy 1,300 points.

In the last week, eisenhower1 has been on an absolute tear. He won a WCOOP Second Chance event for $22,000 in cash along with 343 PLB Points on September 24. The next day, the Swede took down a WCOOP $700 No Limit Hold'em Cubed event for $133,000 and another 840 PLB Points.
On September 27, eisenhower1 drove to a 29th place finish in the WCOOP Main Event and cashed out for $32,000. The same day, he placed second in the Sunday Kickoff and became just the 10th PocketFiver ever to hit $7.5 million in career online tournament scores. He's the first Swede to be ranked #1 since r4ndomr4gs, who bowed out from the top spot in July 2014.
Also making waves this week was Christopher kid_brammBrammer (pictured), who is a former #1 ranked player on PocketFives. Brammer moved up 20 spots to #3 in the world and trails Tiny_molester by nine points. He won a WCOOP Second Chance event for $55,000 and well over 500 PLB Points to help send him up the leaderboard.
Ontario's cswamimoved up 22 spots to settle at #7 worldwide, his highest position ever, thanks in part to a second place finish in the PokerStars Sunday $109 Rebuy over the weekend for $47,000 and almost 400 PLB Points. He also won the site's $265 No Limit Hold'em Knockout and added almost $9,000 to his coffers and found the winner's circle of a WCOOP Second Chance tournament for $39,000.
Outside of the top 10, we wanted to single out Vancouver's jbrown8777, who moved up from #43 to #16, 10 spots off his all-time high set last year. Like others we've talked about, jbrown8777 had a successful WCOOP, winning a $700 No Limit Hold'em Six-Max event for $110,000 and a solid 839 PLB Points. He's up to $3.3 million in online MTT winnings.
Here are the top 10 players in the Rankings this week along with the PLB score for each:
1. eisenhower1 – 8,113 points
2. Tiny_molester – 6,810 points
3. kid_bramm – 6,801 points
4. aguskb – 6,775 points
5. Legenden – 6,617 points
6. PokerKaiser – 6,602 points
7. cswami– 6,519 points
8. Fresh_Oo_D – 6,512 points
9. veeea – 6,473 points
10. mjw006 – 6,457 points
Congrats to all of our ranked players.
Want the latest poker headlines and interviews? Follow PocketFives on Twitterand Like PocketFives on Facebook.