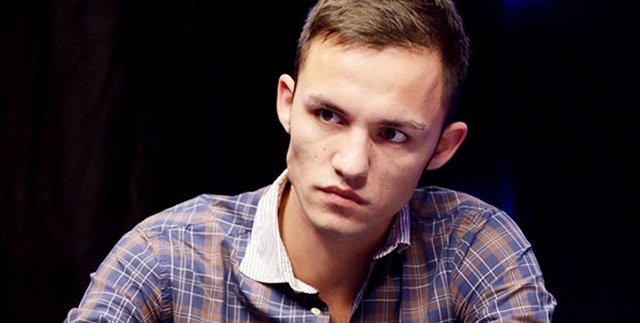 Board up your windows. Fill up those sandbags. Grab two of every animal. Hurricane Gabrieli is thrashing the top 10 of the PocketFives Rankings.
After entering his screen names into his PocketFives profile, Ivan 'Hurrrrican3' Gabrieli joined the top 10 of the rankings this week at #8. He had the most successful month of his online poker career in May, piling up over $700,000 in online tournament winnings from 41 in the money finishes.

Eight days into May, Gabrieli took third in the PokerStars Hot $162 and put back $12,000. One day later, he was back at it, taking fourth in a SCOOP $700 No Limit Hold'em Rebuy for another $56,000.
But those were just a warm-up, a sample of the destruction to come.
On May 14, the Slovenian took bronze in a Spring Championship of Online Poker $21,000 Eight Max No Limit Hold'em High Roller for a commanding $381,000 and almost 900 PLB Points. Four days after the largest score of his career, he took second in a SCOOP $2,100 Six Max No Limit Hold'em for another $212,000. Instead of cats and dogs, it was raining cash and PLB Points.
When the maelstrom had finally cleared out, Gabrieli became the top-ranked Slovenian and owns $2.1 million in career online tournament winnings.
Brazil's Joao 'joaosimaobh' Simao is #1 for the second consecutive week. Like Gabrieli, he has largely been silent in June, but is coming off a month of May in which he won the partypoker Online Grand Prix and Super High Roller and took second in the Super High Roller for over $130,000 total. He has a PLB score of 7,739 points, 70 more than second place in the rankings.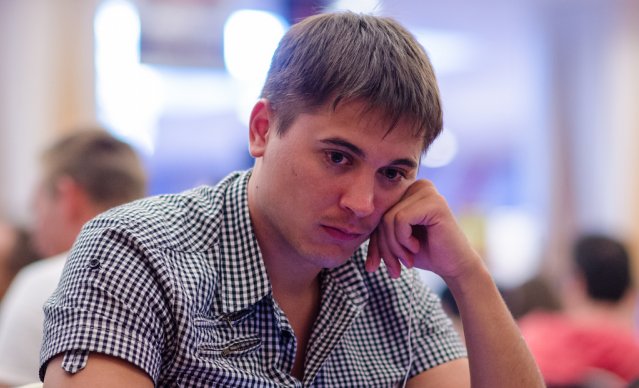 Russia's Artem 'veeea' Vezhenkov reentered the top 10 at #9, up two spots on the week. He won the PokerStars.fr Hot €100 last week and took down the 888 Mega Deep on June 19 for $23,000. He was ranked #1 on PocketFives as recently as February and, with volume others aren't putting in right now, could make another run at the top spot in short order. He has a PLB score of 6,963 points.
Jimmy 'JMolloy" Molloy also reentered the top 10, moving up from #13 to #10. He's two spots off his all-time high of #8 in the world, set two years ago, and is fresh off a Sunday in which he won the partypoker Heavyweight Creed and PokerStars $25,000 Guaranteed and finished second in the Sunday Kickoff. He's up to an even 320 career wins and almost 800 top-three finishes.
Another player charging towards the top of the rankings is Brazil's Joao 'joaomathias' Mathias, who moved up from #25 to #12 after winning last week's Thursday Thrill for $37,000 and 431 PLB Points. Mathias was ranked #1 in January 2015 and is $108,000 shy of lapping $8 million in career online winnings.
Lithuania's Mantas 'bagoch' Bagocius is up 36 spots this week, settling at #63. This is his highest ranking ever and comes on the heels of final tabling the Sunday Supersonic and $109 Sunday Cooldown on the same day for $20,000 combined. He's the #2 player in Lithuania and just passed 3,000 lifetime in the money finishes.
One spot behind Bagocius is Sweden's Erik 'Kihlstrom' Olofsson, who is up 20 places to #64. He's coming off wins on June 26 in the Winamax Magnum and partypoker Heavyweight Drago, the 148th and 149th golds of his tournament life. He's the 15th-ranked player in the poker powerhouse known as Sweden and reached an all-time high in the rankings of #51 this year.
The award for best top 100 debut went to 'greengrass67', who entered at #75, his best showing ever. The Hungarian had a productive weekend on partypoker, taking down the High Roller and finishing second in the Super High Roller for $40,000 total and over 400 PLB Points. He's the second-ranked Hungarian and is about to hit $500,000 in lifetime tournament scores.
Canada's 'iamthedeck ftw' also broke back into the top 100, hitting #90. He took down the Big $215 on Tuesday for $10,000 and also has victories this month in the PokerStars $109 No Limit Hold'em Six-Max Hyper-Turbo, partypoker High Roller, Hot $162, and Thursday Thrill. He's looking to improve upon his previous best showing in the rankings, #31 in 2013.
This week's top 10:
joaosimaobh – 7,739 points
C Darwin2 – 7,662 points
lena900 – 7,642 points
Pot4teUS – 7,491 points
1_conor_b_1 – 7,417 points
RoccoGe – 7,117 points
damourinio – 6,991 points
Hurrrrican3 – 6,989 points
veeea – 6,963 points
JMolloy – 6,870 points