Since April 27, Sweden's 'C Darwin2' and Brazil's Joao 'joaosimaobh' Simao have been battling for the #1 spot worldwide in the PocketFives Rankings. 'C Darwin2' held down the lead from April 27 to May 4. Then, the Brazilian was #1 for a week before, like a playground see-saw, the Swede took back the title for almost a month.

Simao was ranked #1 for the first week of June before 'C Darwin2' was ranked #1 for the last two weeks. Now, the tide has shifted once again, as Simao is the big kahuna on PocketFives for the third time in his career.
Simao has 7,839 PLB Points, the measure used to determine the rankings, which is almost exactly 100 more than his Swedish nemesis. He only has nine in the money finishes through the first three weeks of June, but had a second place finish in the PokerStars Hot $215 to close out the month of May for almost $20,000.
Simao, who plays as 'INeedMassari' on PokerStars, boasts $4.2 million in career online winnings, three-quarters of which has come on the world's largest online poker room. He won April's Monthly PocketFives Leaderboard on the strength of his largest score ever, which came in the PokerStars Mountain Series for $167,000.
'C Darwin2' dropped to third place this week. And moving up one spot from #3 to #2 was 'lena900'. The Swede, who was last ranked #1 in the world in April, final tabled the partypoker Super High Roller over the weekend for $12,000 and won the PokerStars $109 Rebuy Turbo the same day for another $6,200. 'lena900' has a PLB score of 7,738 points.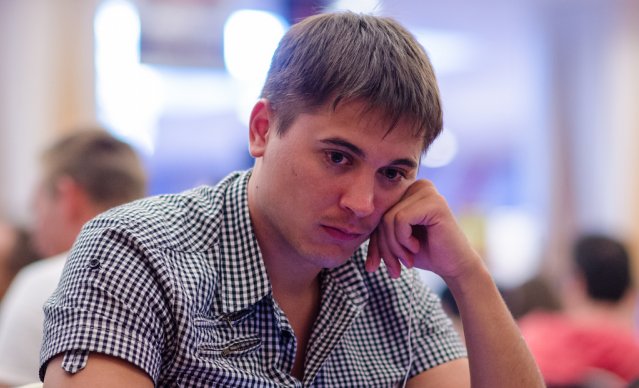 There were no new entrants into the top 10 of the rankings this week, but outside of that group there was plenty of drama. Russia's Artem 'veeea' Vezhenkov sits at #11, five spots higher than he was ranked last week, after winning the PokerStars Hot $162 on Sunday and putting back almost $6,000. He also finished fifth in the partypoker High Roller the same day, one of 11 scores he had on June 19.
Two spots behind the Russian is Canada's Jimmy 'JMolloy' Molloy, who was up eight spots to #13. Molloy has four wins since last Wednesday's rankings update: the PokerStars $320 Six-Max, Hot $27, Big $109, and $82 Turbo Knockout. Those were worth almost $20,000 total and boosted his career win total to 317.
Molly is tied for 20th for the most wins in tournaments that PocketFives tracks. The entire community trails Finland's 'mawko', who has a mammoth 471 wins during his career, two-dozen more than anyone:
mawko – 471
moertelmu – 448
Thegrinders7 – 447
ErMataNinho – 446
rounder63 – 428
luckymo32 – 421
Trekan61 – 418
FrankTaylor3 395
paybackLV – 395
pessagno – 390
PokerKaiser – 379
OgSulttaani – 361
tedSTRETCH – 350
nilsef – 350
DENGER – 350
domino20 – 339
Karculya – 336
MatveichukR – 325
moorman1 – 325
cedrick1 – 317
JMolloy – 317
"I'm very pleased with my play and results over the last few months," Molloy said. "I've been trying to lower my table count for the most part and cut out some of the smaller buy-ins with bigger fields. I feel like I have a good grasp of people's ranges and overall game plans when we're deep in tournaments and especially at the final table. Also, I have been having more frequent coaching sessions with 'apestyles' recently, so that doesn't hurt either."
Sweden's Jerry 'perrymejsen' Odeen rocketed 21 spots to #54 in the world after a rock solid Sunday in which he won the Winamax High Roller and placed fourth in the partypoker High Roller for almost $30,000 combined. Those were his 19th and 20th largest career scores and helped boost his lifetime cash total to $1.6 million. He reached an all-time high of #23 in the rankings and could easily surpass that mark with a few more top-tier runs.
"I'm going to the WSOP next week, so it feels really good to be on an upswing," Odeen said.
The best debut of anyone in the top 100 this week went to Brazil's Pedro 'gusma' Madeira, who entered at #73. He won the weekend's Sunday Grand on PokerStars and added $50,000 to his bankroll. At the same time, recorded his second largest score ever. Madeira was ranked as high as #20 worldwide last year and is the fourth-ranked player in his home country.
Also entering the top 100 this week was another Brazilian, Fabiano 'Kovalski' Kovalski, who came in at #93, his best ranking ever. Kovalski won the PokerStars Hot $215 last week for $6,100 and finished fourth in this week's Fat Tuesday for another $5,800. Kovalski has $1.6 million in career online tournament winnings, a significant chunk of which came after he took second in a WCOOP Challenge event three years ago for almost $150,000.
This week's top 10:
joaosimaobh – 7,839 points
lena900 – 7,738 points
C Darwin2 – 7,715 points
1_conor_b_1 – 7,494 points
Pot4teUS – 7,446 points
RoccoGe – 7,221 points
damourinio – 6,992 points
eisenhower1 – 6,923 points
Ariados – 6,821 points
NoPlanB – 6,708 points