872.35 PLB Points. That's how many Joao 'joaosimaobh' Simao received for taking down the PokerStars Mountain Series Denali event over the weekend. The Brazilian earned $167,000 officially for the win in the $1,050 Pot Limit Omaha Six-Max Rebuy and was one of many players to score big in the last week.

The victory also moved Simao all the way up to #6 worldwide in the PocketFives Rankings, his highest ranking ever. That's a 15-spot increase from last Wednesday's rankings update. He's the top-ranked Brazilian online poker player and calls the inland city of Belo Horizonte home.
The Mountain Series event that Simao took down had 257 players and a prize pool that swelled to $761,000. Also this month, he finished second in the partypoker Heavyweight Main Event for over $20,000, and he's dangerously close to passing $4 million in career online tournament winnings.
Simao has 6,653 PLB Points, about 600 fewer than the rankings leader, 'lena900', who has 7,270. 'lena900′ also found success in PokerStars' Mountain Series, as he finished eighth in the Kilimanjaro, a $700 No Limit Hold'em tournament, for $18,000 on Sunday. To open the month of April, 'lena900' took down the bwin High Roller and put back $13,000.
Nipping on the heels of 'lena900' is another Swedish player, 'Ariados', who rose two spots in the rankings this week to #2. This is the highest 'Ariados' has ever been and came in part via a win in the partypoker High Roller on Saturday for $14,000 and 304 PLB Points. 'Ariados' has $5.5 million in career online tournament winnings and a PLB score of 7,081 points.
Besides Simao, there were two other new entrants into the top 10 worldwide. The first was Russia's 'hellohellohello', who moved up a half-dozen spots and can now be found at #8. He won the partypoker Heavyweight Uppercut for almost $10,000 on Monday, one day after taking down the 888 Octopus and PokerStars $109 Rebuy for almost $20,000 total. He's the top-ranked player in Russia and climbed as high as #2 worldwide on PocketFives last year.
"It feels great," 'hellohellohello' said. "Soon I will be ranked in the top three worldwide."
Rocco 'RoccoGe' Palumbo also climbed into the top 10, moving up two spots to #9. This is his highest ranking ever and comes on the heels of a win in a PokerStars.fr SCOOP Pot Limit Omaha event for $14,000. The day before, he took down the $530 Monday Pot Limit Omaha Six-Max on PokerStars for $14,000. Palumbo is originally from Italy.
"I've been playing very well and running very well," Palumbo said. "I'm feeling pumped by the result. It's a step in the right direction and that's all the motivation I need."
Norway's Preben 'prebzzz' Stokkan moved up 11 spots to #11 in the world. He had a huge score in the Mountain Series Mount Everest, final tabling it for $58,000 and well over 400 PLB Points. That pushed the top player in Norway's career winnings north of $1.1 million. You can find him on PokerStars under the user name 'prebz'.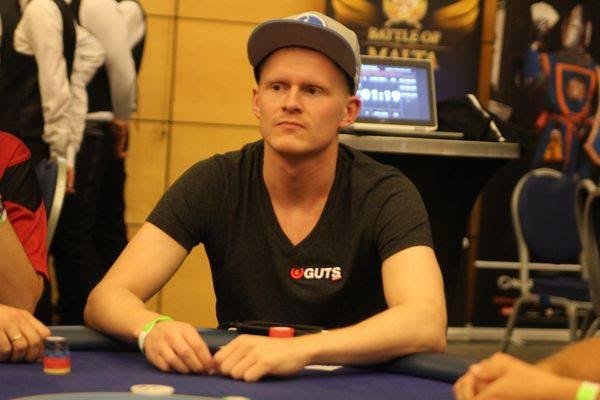 "It has been an amazing start to April," Stokkan said. "I think I've been taking my game to a new level lately. I have been studying the game a lot and it's paying off now."
Matas 'bebaimis777' Cimbolas moved up 41 spots to #44 after finishing second in the Mountain Series Kilimanjaro for $119,000 and 650 PLB Points. Also in the last three weeks, he has won the PokerStars $109 No Limit Hold'em Turbo, finished sixth in the Sunday 500, and won the Sunday 500. Not too shabby. Cimbolas is the ninth-ranked player in the UK and #1 in London.
Also making waves outside of the top 10 was Russia's 'KuraRyaba', who moved up 27 spots to #64. He final tabled the Mountain Series Mount Everest for $38,000 and an even 400 PLB Points over the weekend and took second in the partypoker High Roller on April 1 for $12,000. 'KuraRyaba' is the top-ranked player in the Russian city of Saint Petersburg.
Here's this week's top 10:
lena900 – 7,270 points
Ariados – 7,081 points
veeea – 7,071 points
C Darwin2 – 7,036 points
Big Huni – 6,926 points
joaosimaobh – 6,653 points
MendaLerenda – 6,586 points
hellohellohello – 6,567 points
RoccoGe – 6,455 points
SvZff – 6,372 points