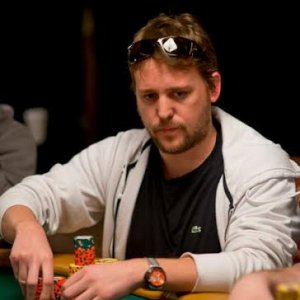 For the fifth straight week, Nico PokerKaiserFierro (pictured) is the #1 player in the PocketFives Online Poker Rankings. He originally ascended to the top on May 6 and has a PLB score of 7,763 points, 400 more than the next closest player.

Fierro just hit $8 million in career online tournament winnings, the fourth highest total of anyone in our community, and has won three tournaments over the last two days: the WinamaxXPERT, PokerStars.fr Six-Max Club, and PokerStars $51 NLO High-Low.
On May 26, Fierro took down four tournaments for almost 350 PLB Points combined and is up to 308 career victories in online MTTs. The Santiago, Chile resident has been a member of PocketFives for the last eight years.
We had two new entrants into the top 10 of the Rankings this week. The first was Austria's mindgamer(pictured below), who moved up four spots from #13 to #9. He won the Full Tilt Big Ben on the final day of May for $10,000 and was the runner-up in a SCOOP NLHE event two weeks before that for almost $90,000. He calls Vienna home.
The other new entrant into the top 10 was Sweden's eisenhower1, who finished sixth in the SCOOP Main Event and earned $294,000 along with almost 900 PLB Points. He just passed $7 million in career online tournament winnings and booked his fifth PocketFives Triple Crownin February after wins on Full Tilt, PokerStars, and 888 Poker.
Outside of the top 10, Davide girex91Marchi from Malta entered the top 100 at #50. He finished second in the Sunday Million over the weekend for $135,000 one week after winning the Big $162 for $26,000. He received his $1 million cash badge on Tuesday.
Finally this week, we wanted to single out longtime Rankings staple Legenden, who moved up from #27 to #15. Like Marchi, Legenden final tabled the Sunday Million over the weekend and earned $14,000. He final tabled a SCOOP Eight-Max event 10 days ago for $46,000 and just hit $4 million in tracked scores.
Here are the top 10 players in the Rankings this week along with the PLB score for each:
1. PokerKaiser– 7,763 points
2. AnteSvante – 7,372 points
3. lasagnaaammm – 7,325 points
4. hellohellohello – 7,181 points
5. bedias – 7,120 points
6. norfair18 – 6,733 points
7. veeea – 6,707 points
8. joaomathias – 6,703 points
9. mindgamer– 6,698 points
10. eisenhower1– 6,658 points
Congrats to all of our ranked players!
Want the latest poker headlines and interviews? Follow PocketFives on Twitterand Like PocketFives on Facebook.