PokerStars has endured setback after setback in its long road to becoming licensed in the US iGaming market. On Wednesday, the company's persistence paid off, as the gaming giant was granted a transactional waiver to open its doors in New Jersey. It's partnering with Resorts Casino Hotel, which also runs ResortsCasino.com.

Poker pro Greg Merson(pictured) was one of the first to offer congratulations to the Isle of Man-based company. "Dear PokerStars, we here in NJ would like to welcome you with open arms! #murica," he Tweeted. PokerStars pro Liv Boeree broke the news to her 108,000 Twitter followers as well: "Wooooooooo PokerStars have been approved for a New Jersey gaming licence!! Back in the US again."
When New Jersey legalized online gambling after a key Department of Justice ruling on the Wire Act of 1961, the site's path to offering its product in the Garden State seemed simple enough. PokerStars later found a partner in Resorts Casino Hotel, but was denied an iGaming license when questions about the company's owners arose. It pressed on, eventually being acquired by Amaya Gaming and enduring a seemingly endless iGaming license application process by state regulators before getting the green light on Wednesday.
More industry heavyweights chimed in on the decision on Twitter, including Alex Dreyfus, head of the Global Poker Index. He said that PokerStars will not just poach players from existing operators, but will "develop the market size of NJ." He also speculated that the company wouldn't launch until next year. "I believe Amaya/Pokerstars will launch in Q1 2016, no need to add cost on Y15," he said. "Need a strong strategy to develop a market without killing it."
Competitor WSOPjoined in the course of congratulations, telling PokerStars, "Welcome to the Garden State… Seems appropriate with @RealKidPoker a vegan and all."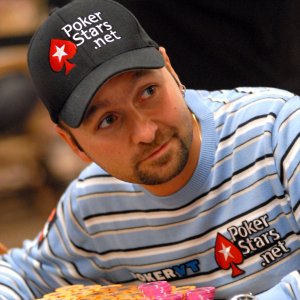 And speaking of Daniel "@RealKidPoker" Negreanu (pictured), the six-time bracelet winner had his own response for his 375,000 Twitter followers. "Getting a lot of texts when I landed. Lots of people all of a sudden looking to spend some time on the Jersey Shore," he said.
PokerStars head of corporate communications, Eric Hollreiser, got in on the action as well. "Hello New Jersey," he Tweeted. "How YOU doin'."
A tweet by PokerStars' Garry Gates telegraphed the return of PokerStars live tournaments in the US. "Tomorrow marks my 5-year anniversary at PokerStars and I'm pleased to announce my new job/title is Live Events Manager, North America," he said.
It's unclear when Stars actually plans to launch, but with so much time to prepare, it's unlikely that it will need much more. So far, Amaya CEO David Baazov has delivered on his promises of getting PokerStars licensed before the end of the third quarter and launching the company's daily fantasy sports site before the beginning of the NFL season.
Poker entrepreneur Steve McLoughlin had this to say: "Isai waited 14 years for this date. This was his ultimate goal to be licensed and regulated here. Thank you for all you have done Isai!"
Want the latest poker headlines and interviews? Follow PocketFives on Twitterand Like PocketFives on Facebook.