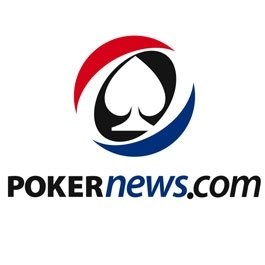 For the last seven years, PokerNewshas held the exclusive rights to report live from the World Series of Poker, creating a rich experience for viewers through chip counts, hand updates, live interviews, videos, podcasts, and more. But according to WSOP Vice President of Corporate Communications Seth Palansky, that relationship won't continue into the 2015 series.

"There was once a day we got paid a significant amount by a third-party to provide live reporting and split the traffic," Palansky told F5Poker. "Those days are gone."
He explained, however, that the situation had reversed, and PokerNews' coverage was now being subsidized by the WSOP. "PokerNews asked for a nearly 200% increase this year to do the job and we simply can't justify that expense in a traffic-sharing arrangement," he continued. "We were pleased with PokerNews' work and are sad that we won't have them live reporting the 2015 WSOP."
Since the news broke, other media outlets have expressed an interest in becoming the series' new live reporting partner. But, Palansky believes the WSOP's own team can handle the reporting itself, drawing on its experience covering WSOP Circuit Events.
As the WSOP's official live reporting partner, PokerNews had unfettered access to players and was able to roam the tournament area freely. Other outlets, however, were constrained to media rooms, where they competed for the attention of the newsmakers of the day.
But as Palansky explained, granting PokerNews "exclusive" access had more to do with ESPN's strict contract guidelines. "We have a deal for video with ESPN that has ironclad terms; there are egress and ingress issues, fire marshal issues, tournament security issues during breaks, etc.," he said.
In a thread on 2+2, PokerNews editor-in-chief Donnie Peters denied that his website had requested a big increase in pay. "The mention of a 200% increase year-on-year is not true," he said. "In recent years, PokerNews has entered negotiations with the WSOP at a price that aims to cover the costs associated with such a large project. For the upcoming year, we entered the process at the same price as 2014."
While it won't enjoy the status of "official live reporting partner", PokerNews still plans to have a "meaningful presence," at the 2015 WSOP, giving the poker community "the content they want," said Peters.
Palansky also revealed that viewership for live updates had dropped dramatically, with players favoring a live-stream of the action. "So, when the tournament is at its most critical point, we are confident the fans/viewers/users will have great coverage," he said.
Making the switch to an in-house reporting team isn't the only change the WSOP has made for this year's series. Responding to requests by players like Daniel Negreanu to do away with the $10 million Main Event guaranteed first place prize, the company recently announced that it would drop the seven-figure guarantee and instead pay 1,000 places. Negreanu argued that this "flatter" payout structure would benefit the poker economy by distributing winnings to more players.
Want the latest poker headlines and interviews? Follow PocketFives on Twitterand Like PocketFives on Facebook. You can also subscribe to our RSS feed.