On Wednesday, PocketFives published an article about California Assemblyman Mike Gatto introducing AB 9, dubbed the Internet Poker Consumer Protection Act. As several members of PocketFives pointed out, the intrastate online poker bill has some serious issues, as it requires deposits at brick-and-mortar casinos, criminalizes players who play on non-regulated sites, and shuts out companies like Amaya via a bad actor clause.

To get his take on the bill, PocketFives sat down with Poker Players AllianceExecutive Director John Pappas (pictured), whose organization is the primary voice for poker players on Capitol Hill and elsewhere in the United States. Visit PocketFives' California poker community for the latest news and discussion from California players.
PocketFives: Thank you for joining us. What's your reaction to the bill requiring deposits at brick-and-mortar casinos as opposed to online?
John Pappas: It defeats the purpose of online poker, to be able to deposit from your computer. I think it's someone's misguided understanding on how to establish synergies between brick-and-mortar casinos and online players. There are other ways to bring people to your properties.
I don't know if this is a good solution for smaller Indian Tribes either. The smaller tribes are typically remote, so requiring people to go to those casinos to sign up is defeating yourself before you get off the ground. What you want to do is get people playing online and then get them to the casino. Certainly the most diehard enthusiasts will sign up in person, but there are hundreds of thousands that wouldn't bother to.
PocketFives: Could this requirement have to do with wanting to have a face-to-face interaction with depositors?
John Pappas: If that's a concern, we need to do a better job explaining to lawmakers and Indian Tribes that depositing and withdrawing online can be done in a secure environment. It's being done in many forms of e-commerce where payments are being made safely and securely.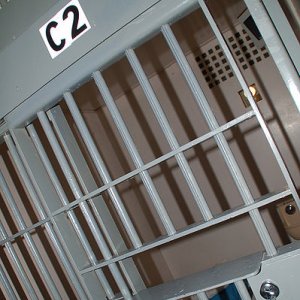 PocketFives: What are your thoughts on the language in AB 9 that criminalizes players for playing on non-regulated sites?
John Pappas: We've strongly been opposed to that kind of language. I think it's a way to deter people from playing on unlicensed sites, but that language is unnecessary because if you have a good market of licensed companies, players won't go to the unlicensed sites.
PocketFives: How would regulators know players are firing up non-regulated sites?
John Pappas: It would raise privacy concerns on how they'd enforce that. They have the same issue in Washington State, where it's illegal to place a wager online but we know people are still playing. It's a very unenforceable law and unfairly targets players rather than doing what the law should do, which is enforce against offshore operators.
PocketFives: This bill also shuts out the horse racing industry and companies like Amaya.
John Pappas. We've always felt they should open it up to all possible participants and it shouldn't be limited to just card rooms and tribes. The more applicants, the greater the potential for a better product. The bill also specifically excludes Amaya and we think that's unwise and unfair.
PocketFives: We take it the PPA is not in favor of this bill as written?
John Pappas: Taking a position on this bill at this time isn't necessary. I don't think anyone is taking ownership of the bill except for the lawmaker himself. I think it's good to see others are taking an interest in the issue, but this bill has too many flaws right now to support it.
Want the latest poker headlines and interviews? Follow PocketFives on Twitterand Like PocketFives on Facebook. You can also subscribe to our RSS feed.