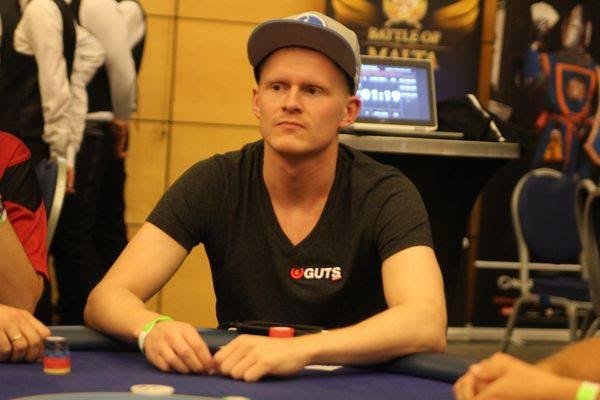 Poker is incredibly different from country to country. From the robust live games in the UK to limited regulated online poker in the US, no matter where you go, poker is inherently different. And that's part of what makes the game so unique.

For the 558 poker players from Norway who have PLB scores on PocketFives, a bustling online poker scene is juxtaposed with an up-and-coming live scene. 2014 World Series of Poker Main Event runner-up Felix Stephensen is from Norway. So is Annette 'Annette_15' Obrestad.
The top-ranked online poker player from Norway right now is Preben 'prebzzz' Stokkan, who won the PokerStars Sunday 500 last weekend for $62,000. And for Stokkan, winning that big time tournament boosted him all the way to #22 worldwide in the PocketFives Rankings, 19 spots off his all-time high of #3 set last year.
"I spend fewer hours playing than many other regulars," Stokkan said. "It's usually under 30 hours per week, but I work really hard on my game when I'm not playing. I am always focusing on improving and I think I've become a lot better in the last couple of months."
When he's not playing poker, Stokkan is traveling and working out. He also spends plenty of time with his friends watching football or putting back an adult beverage. Sometimes both at the same time. In the end, though, it's all about poker and making his fellow countrymen proud.
"Winning big tournaments feels amazing," he said. "I think winning the Sunday 500 will help build up my confidence toward future tournaments both online and live."
The live tournament scene in Norway is just getting ramped up. Take the Norwegian Poker Championships, for example. Even with a name that includes the word "Norwegian," the Norwegian Poker Championships had been held outside of Norway in recent years. However, a series of events was held in Norway late last year in cities like Oslo and Trondheim.
Therefore, live tournaments are picking up steam in Norway after the government there changed its tune in a 2014 decision that permitted home games. In fact, almost 2,000 players turned out for a Norway Cup event last November in Oslo, which fittingly featured Stephensen hoisting the Main Event trophy and earning $161,000.

"Besides the Norwegian Championships, which we finally were allowed to host in Norway, I haven't really played many live games here," Stokkan said. "I play online when I'm home and live when I'm out travelling."
"Poker has become so big in Norway," he said. "We had 1,500 Norwegians traveling to Dublin every year to play the Norwegian Championships there. Now, it's back in Norway. The Norwegian poker community is amazing. There are so many nice people, so it was great to play a live tournament here in Oslo. I'm definitely going back this year."
"The Norwegian Poker Championships were very cool. I was very happy to sit down with fellow Norwegians and play," he said. "The atmosphere is usually better during the Norwegian events in comparison to EPTs and other international tournaments. Everyone is having such a good time playing poker, talking to each other, drinking beer, and so on."
Next to Norway geographically is the poker powerhouse of Sweden, which has dominated the online poker scene and owns the top spot in the PocketFives Country Poker Rankings. Perhaps the Swedes' dominance provides some motivation for their Scandinavian counterparts.
"It's sick how well the Swedish tournament crew has been doing lately," he said. "All creds to them, but I'm hoping to beat them all in the PocketFives rankings by the end of the year."
The Hendon Mob credits Stokkan with almost $70,000 in live winnings, so needless to say, that part of the poker world is untapped for him thus far. Compare that with over $3 million in online winnings.
"I haven't been doing too well on the live circuit yet," he said. "Besides a 22nd place in the EPT Prague Main Event last year, I don't have too many big live scores. I'm relatively new to the live tournament scene, though, and have only been playing tournaments the last two years. I used to play cash games before that."