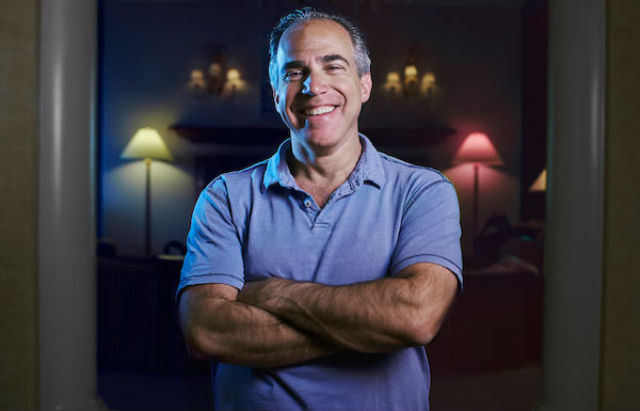 In the illustrious history of the PocketFives Rankings, 55 different players have managed to hold down the #1 spot. This edition of the RANK & FILE focuses on how those players did during the 2018 World Series of Poker.
The World Series of Poker Main Event starts this week and former PocketFives #1 will get to work on trying to become the first player to have reached the mountaintop in both online and live poker.
While this has yet to happen, there have been plenty of former #1-ranked online poker players that have made their mark on the biggest live poker tournament of the year. Here are just a few of the elite online player looking to make history here in 2018.
Cliff 'JohnnyBax' Josephy
Main Event Cashes: 3
Total Earnings: $3,496,985
New York family man, and one-time poker staking kingpin, Cliff Josephy has produced the best results in the Main Event when it comes to pure profit. Josephy has made the money three times dating back to 2008 when he cashed for the first time, finishing in 386th place for just over $28,000. In 2015, he found his second Main Event score as he min-cashed for another $15,000.
His breakthrough cash in the Main Event came in 2016 when he battled poker pros Gordon Vayo and, the eventual winner, Qui Nguyen in three-handed play at the end of the tournament. Falling in third, Josephy took home a career-high cash of over $3.4 million and , in the process, ended up earning himself the American Poker Awards PocketFives Legacy Award for contributions to both the live and online arenas.
Sorel 'Imper1um' Mizzi
Main Event Cashes: 5
Total Main Event Earnings: $245,224
Sorel Mizzi's poker legacy may be a controversial one, having been involved in a number of poker controversies over the years, but his success in the Main Event is incontrovertible. Mizzi has cashed in the Main Event five times going all the way back to 2007. His best result was in 2011 when he breached the top 100, finishing in 95th place, for $64,531.
Mizzi currently sits with over $11.9 million in lifetime live career earnings so should he find a way to add a sixth WSOP Main Event cash to his resume, he may propel himself up over the $12 million mark.
Bryan 'theczar19' Piccioli
Main Event Cashes: 3
Total Main Event Earnings: $1,757,855
Second only to Josephy in terms of pure cash, bracelet winner Bryan Piccoli has been a portrait of consistency in the Main Event in recent years. Piccoli has cashed in each of the last three Main Events, including his sixth-place finish in 2017 for $1.675 million.
Headed into the 2018 Main, Piccoli has picked up four cashes in the 2018 WSOP highlighted by a relatively deep run in Event #34: $1,000 Double Stack for $9,758. He'll be looking to cash in his fourth straight Main Event and, if that happens, he'll be in line to make a run at Ronnie Bardah's standing record of five straight Main Event cashes.
Griffin 'Flush_Entity' Benger
Main Event Cashes: 3
Total Main Event Earnings: $1,361,012
Another PocketFiver that always has a shot at going deep in the Main is Griffin Benger. One of 10 former #1-ranked PocketFivers to have cashed in the Main three times or more, Benger's deepest run came in 2016. It was during that televised deep run that Benger's verbal altercation with William Kassouf turned Toronto's Benger from a pro's pro into a name known by recreational poker players all over the world. He wrapped up his run in seventh place that year, earning a career-high cash of over $1.25 million.
Banger's has a pattern of cashing the Main Event in every even year since 2012. In each of his results, he improved on the last time he cashed. If the pattern stays true, Benger should not only make the money this July but make a real run at becoming the World Champion.
Paul 'paulgees81' Volpe
Main Event Cashes: 3
Total Main Event Earnings: $557,919
Hitting the nail on the head, one of Paul Volpe's nicknames is "The Main Event."
If Volpe is in the field and focused, you're likely to see him make a deep run. Volpe already has six cashes in the 2018 WSOP series, including a bracelet win in Event #9: $10,000 Omaha H/L 8 or Better for $417,921.
Volpe has come extremely close to making the final table of the Main Event on two of his three results. In 2012, Volpe's deep run ended in the 20th spot for $294,601. Again in 2016, Volpe was poised to make it to the end, bowing out in 29th place for over $216,000. In total, the Pennsylvania pro has accumulated three bracelets and over $3 million in WSOP earnings alone. Perhaps this is the year he breaks through the 20th place threshold and makes his way to the final nine.