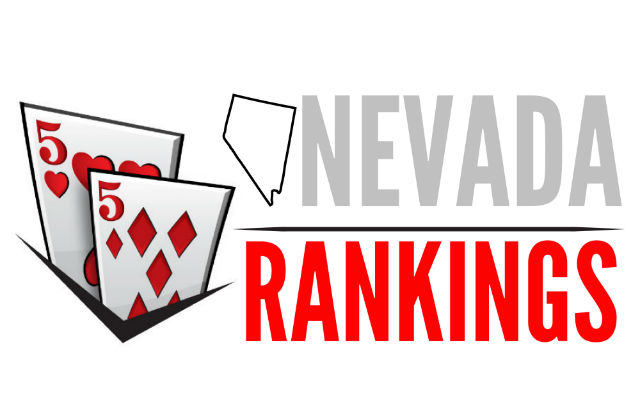 For the sixth time in as many months, Bobby 'bcm4924' McLawhorn finished on top of the Nevada Online Poker Rankings. McLawhorn effectively took the whole month of August off but picked up his pace in September.
During the month, McLawhorn won seven events on WSOP.com in September and is keeping up that run in October with two tournament wins already.
Like he did at the end of August, Jed 'JCHAK' Hoffman is in second place behind McLawhorn. Hoffman did not put in any online volume but did pick up two final table scores during the World Series of Poker Circuit stop in Thunder Valley.
'Power' stayed in third place position thanks to three wins and a few other podium finishes. That puts 'Power' less than $1,000 away from cracking the $200,000 barrier for career online tournament earnings.
Making the leap from seventh to fourth is Jake 'Wolf_51' Didonato, who won two events and took second in two others to jump up past the competition.
'CloverSparkelsFartShovels' fell from fourth place to sixth but still managed to pick up a few podium finishes to make up for the lack of volume.
On the rise from eighth to sixth is'savannahh' and coming in at #7 is former #1 in Nevada Mark 'wsopfreezer' Johns. Like most in the state, Johns did not put in a great amount of volume in September but finds himself up two spots in the rankings anyway.

'APokerJoker2' goes from #5 to #8 with only 10 cashes on the month, most of which came on WSOP.com.
There are two newcomers to the rankings this month. Coming in at ninth place is Jonathan 'Jonblvze' Raber with Daniel 'voff' Deveau winding up at #10. The two players added multiple wins to their accounts and are in a good position to climb higher on the leaderboard in upcoming months.
Nevada Online Poker Rankings Top 10
bcm4924 – 2,348.95 (-)
JCHAK – 2,022.64 (-)
Power – 1,852.46 (-)
Wolf_51 – 1,532.75 (+3)
CloverSparklesFartShovels – 1,529.48 (-1)
savannahh – 1,451.03 (+2)
wsopfreezer – 1,435.260 (+2)
APokerJoker2 – 1,403.32 (-3)
Jonblvze – 1,393.89 (NR)
voff – 1,363.97 (NR)
Dropped Out of the Top 10 – PaulDewald, DatDude
Just Missed Out – Butters (11th), PaulDewald (12th), RichardParker (13th)