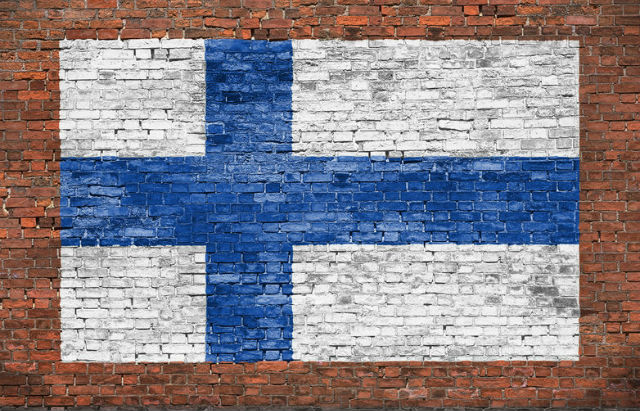 Long gone are the days of Finland being in charge of all things online and live poker. The face of poker there, Patrik Antonius, stays below the radar these days and Fins making WSOP final tables are few and far between. The online presence remains healthy although the nation has taken a backseat to neighboring Sweden.
The top-10 online rankings for Finland feature bright newcomers and grizzled veterans still crushing after all these years.

At the top is 'European,' who had their breakout performance during the 2016 PokerStars WCOOP. 'European' notched a win in the WCOOP Super Tuesday and finished third in the $10,000 8-Max High Roller. Doing well in big buy-in events continues to be a trend for 'European' as they final tabled the 2017 SCOOP Main Event and recently took second place in the PokerStars High Roller Series $10,300 Progressive KO event for $110,281.
'emeriaa' tags in at the second position. In recent weeks, 'emeriaa' has had two results over 200 PLB points. On November 26, they finished fourth in the PokerStars Sunday High Roller for 241.57 points and two days later, they followed that performance up with a second-place result in the Sunday 500, adding 214.29 more.
Filing in at #3 is Olli 'OgSulttaani' Ikonen. In the middle of November, Ikonen added to his over $5.3 million in online earnings by winning the PokerStars Fast Friday and took third in the Bounty Builder High Roller. The two results were worth over $17,000 to Ikonen.
Right behind Ikonen by less than 40 points is 'imsdurnk.' This player ended the High Roller series on a high note by placing sixth in the $250,000 guaranteed Wrap Up for over $18,000 on December 6. Two days later, 'imsdurnk' made a run in the partypoker MILLIONS online event, placing 34th and earning 273.14 PLB points.

'ketsemon' made a splash on December 14 by winning the Hot $215. A few weeks prior to then, 'ketsemon' cashed fives times in the High Roller series and won the $2,100 Progressive KO Turbo MTT for 575.33 points along with $62,270.
In sixth place is online legend Sami 'LarsLuzak' Kelopuro. A staple of the nosebleed world for almost 10 years, Kelopuro still plays online tournaments on occasion. Kelopuro primarily plays High Roller events with his last big run coming in the partypoker $50,000 guaranteed Super High Roller on November 26 for 175.47 points.
Neck-and-neck for places #7 and #8 are'sape89' and 'totaloser.' Both are right above the 3,000 PLB point mark The last five-figure score for 'sape89' came on November 5 in the Sunday High Roller. For 'totaloser,' they took fourth in the partypoker Title Fight $500,000 guaranteed for $25,5250.
'Fickle' had a positive Sunday on December 17 with a bronze medal in the Sunday Cooldown for 177.54 points and $9,804. As volatile as rankings can be, 'Fickle' is less than 100 points from jumping up from #9 to #7.
Closing out the top-10 is 'gifuhorna.' Standing in with over $3.2 million in earnings, 'gifuhorna' is playing lower stakes events these days perhaps awaiting the next big score.
Finland's Current Top 10
| | | |
| --- | --- | --- |
| RANK | PLAYER | POINTS |
| 1 | European | 5,256.39 |
| 2 | emeriaa | 4,599.04 |
| 3 | OgSulttaani | 4,297.32 |
| 4 | imsdurnk | 4,262.27 |
| 5 | ketsemon | 3,497.14 |
| 6 | LarsLuzak | 3,378.77 |
| 7 | sape89 | 3,079.04 |
| 8 | totaloser | 3,058.03 |
| 9 | Fickle | 3,011.77 |
| 10 | gifuhorna | 2,785.13 |