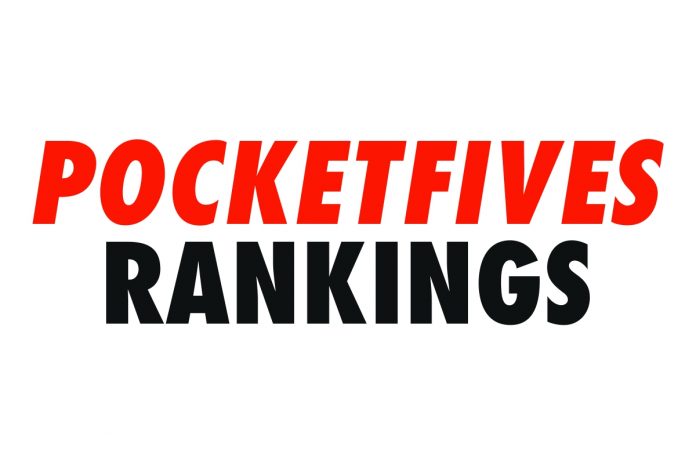 In the aftermath of the major spring tournament series, the PocketFives Worldwide Rankings had a new look and, for the first time in 2018, a new #1.
This week though, it's quite the opposite. There were very few major moves in the Worldwide top 10, with the majority of online poker's elite holding steady in the same rankings they held last week. This includes another week at the top for the current ruler of the rankings, Sweden's 'lena900'.
After taking a brief break at the beginning of the week, the consummate grinder 'lena900' (12,657 PLB points) got back on the grind. While he was not able to pick up any qualifying PLB cashes this week, he did score a third-place finish in the May 31 edition of the $109 Mini Thursday Thrill on PokerStars for over $6,700. After his enviable SCOOP and POWERFEST showings though, 'lena900's PLB score still sat well above those looking to catch him, resting at 12,657 this week.
Trailing 'lena900' is his countryman and one time (and future?) king 'C Darwin2' (11,362). Like 'lena900' he was back at it this week, but unable to secure a qualifying cash. 'C Darwin2' was able to score a pair of podium finishes including a third-place showing in the May 27 edition of PokerStars' Bigger $109 for $12,451.
Putting in very light volume this week was Ukraine's Roman 'Romeropro' Romanovsky (10,592). Romanovsky registered a total of five cashes for roughly $8,500. He continues his march toward $10 million in lifetime earnings, needing just under $70,000 to join the elite club.
'hellohellohello' (10,394) maintains his #4 ranking despite not even firing up the online poker client this week. While #5-ranked Andres 'probirs' Nemeth (10,298) has a similar idea, only notching three total results for just over $7,000, none of which helped his PLB score.
Montreal, Canada's 'GINS FINEST' (9,838) picked up a victory in the May 31 PokerStars Bounty Builder for $7,870 in route to maintaining his career-high #6 spot. Right behind him, again claiming the #7 ranking this week, is Argentinas #1-ranked player Ramiro 'Ramiro' Petrone (9,463) who, like many on this list, put in light volume.
The first major change to the top 10 comes with the resurgence of Brazilian pro Joao 'joaosimaobh' Simao (9,302). Simao continued to move forward this week, picking up two big-time qualifying cashes. The first, a final table finish at the partypoker Super Sunday 1K Deepstack High Roller brought Simao $16,770 and 201.83 PLB points. Then, the very next day, he took down the partypoker Big Bounty Hunter High Roller for another $42,712 and 487.65 PLB points. The results not only propel him five spots on the rankings and back into the top 10, but they put Simao in a great state of mind should he makes his way to the World Series of Poker.
The third Swedish player in the top 10, 'Ariados' (9,041), slipped to the #9 spot this week. He helped himself remain in the top 10 thanks to his bronze medal finish in the May 27 $2,100 Sunday High Roller on PokerStars for just under $30,000 and 248.08 PLB points.
Finally, Pedro 'PaDiLhA SP' Padilha (8,983) kept his #10 spot this week despite not accumulating any cashes in the period.
Other notable moves in the top 25 include Michael 'mczhang' Chi Zhang leaping seven spots to a career-high ranking in the #20 spot. Additionally, 'Sheater' rises one spot to round out the list at #25.
The PocketFives Worldwide Top 25
| | | | |
| --- | --- | --- | --- |
| RANK | PLAYER | POINTS | PREVIOUS |
| 1 | lena900 | 12,657.30 | 1 |
| 2 | C Darwin2 | 11,361.54 | 2 |
| 3 | Roman 'Romeopro' Romanovsky | 10,591.98 | 3 |
| 4 | hellohellohello | 10,393.83 | 4 |
| 5 | Andres 'probirs' Nemeth | 10,297.73 | 5 |
| 6 | GINS FINEST | 9,838.44 | 6 |
| 7 | Ramiro 'Ramiro' Petrone | 9,463.22 | 7 |
| 8 | Joao 'joaosimaobh' Simao | 9,302.03 | 13 |
| 9 | Ariados | 9,040.99 | 8 |
| 10 | Pedro 'PaDiLhA SP' Padilha | 8,982.74 | 10 |
| 11 | Steven 'SvZff' van Zadelhoff | 8,901.39 | 11 |
| 12 | girafganger7 | 8,782.85 | 9 |
| 13 | Chris 'Big Huni' Hunichen | 8,765.42 | 14 |
| 14 | Illini213 | 8,679.71 | 17 |
| 15 | Guntis 'lovefee' Aleskins | 8,666.39 | 12 |
| 16 | Fabrizio 'SixthSenSe19' Gonzalez | 8,507.42 | 20 |
| 17 | Conor '1_conor_b_1' Beresford | 8,482.27 | 16 |
| 18 | Patrick 'pleno1' Leonard | 8,461.30 | 15 |
| 19 | Dattebayo | 8,433.13 | 19 |
| 20 | Michael 'mczhang' Chi Zhang | 8,432.93 | 27 |
| 21 | DamageAP | 8,370.81 | 18 |
| 22 | Jonathan 'proudflop' Proudfoot | 8,032.65 | 22 |
| 23 | NoPlanB | 8,029.69 | 21 |
| 24 | Connor 'blanconegro' Drinan | 7,970.11 | 24 |
| 25 | Sheater | 7,794.36 | 26 |