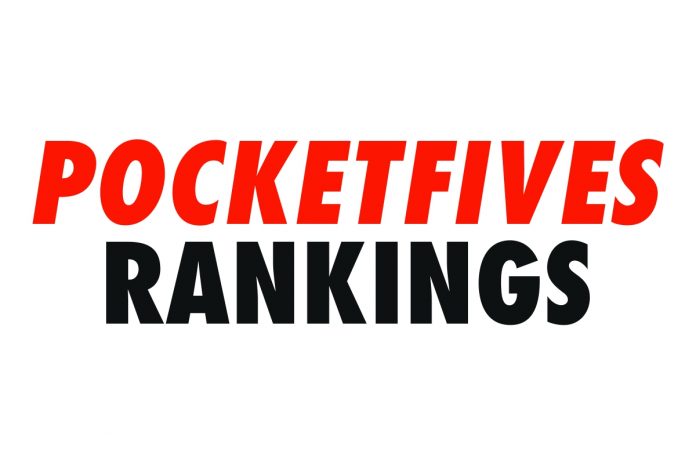 It's another week at the top of the PocketFives Rankings for Swedish crusher 'lena900'.
The online poker superstar has had the luxury of sitting on a wide PLB point lead for weeks, however, it seems that may be coming to an end. It was yet another week without a substantial PLB score for the Swede and, with some aging results, his total PLB score plummeted over 800 points. This puts him under the 11,000 mark for the first time all summer and well within reach for the #2-ranked 'C Darwin2'.
Despite not picking up PLB points, 'lena900' still had a nice week at the online tables booking scores that totaled more than $35,000. This included a victory in the bwin.com $40K Bounty Hunter for $12,651.
'lena900's fellow Swede 'C Darwin2' one again sits in the #2 spot and now only trails the top spot by roughly 351 PLB points. For 'C Darwin2' it wasn't a matter of climbing the ladder as much as simply holding his position. He did manage a final table finish in the partypoker Sunday Super High Roller to pick up $14,850 however, like his countryman, there were no PLB points earned for the former #1 this week.
That cannot be said for Russia's 'hellohellohello' who reclaimed the #3 spot this week. He rose one spot on the back of a victory in the August 16 edition of the PokerStars $1,050 Thursday Thrill where he picked up $27,270 and 378.15 PLB points. In total this week, 'hellohellohello' only recorded three cashes, having taken nearly a week off. He currently sits a full 1000 PLB points behind the #2 spot, yet that can all change in an instant one the World Championship Of Online Poker and POWERFEST kick off in early September.
Matt 'GINS FINEST' Stone takes a small step backward from his career-high ranking of #3 and lands at #4 this week. After putting together a big week last week, it looks as though Stone opted to enjoy a week of summer, staying away from the online grind altogether.
Perhaps Stone reached out to a few of his fellow top grinders to pitch the idea of a vacation as he wasn't the only top-tier pro to go dark this week. Jonathan 'proudflop' Proudfoot (#5) and Ramiro 'Ramiro' Petrone (#6) both held their respective spots in the top 10 despite continued time away from the tables.
It was quite the opposite for Andres 'probirs' Nemeth who made his return to the online tournament scene this week. Prior to this week, the last time Nemeth had recorded a score was July 8. His hiatus ended on August 12, as he hopped online and got back in the game. Nemeth played a couple tournaments and picked up some valuable PLB points, 258.54 in total, which helped him climb one spot to #7 this week. He made the final table in two tournaments earning four-figure scores in both. This included a seventh-place finish in the partypoker Sunday Super High Roller for $7,838.
Roman 'Romeopro' Romanovsky actually rises two spots in the rankings despite still being absent from the online scene. It's a mix of inactivity and aging scores that lands him at #8.
Maintaining his #9 spot is Swedish online legend Johannes 'Greenstone25' Korsar. While he wasn't able to bring in any PLB points this week, Korsar still sits within striking distance of his all-time best ranking of #6, which he touched back in 2016. Korsar is currently approximately 348 PLB points behind the #6 spot as of this week.
Finally, wrapping up the top 10 this week is Fabrizio 'SixthSenSe19' Gonzalez, who slips three spots joining the pros who opted to take the week off.
PocketFives Worldwide Top 25
| RANK | PLAYER | POINTS | PREVIOUS |
| --- | --- | --- | --- |
| 1 | lena900 | 10,529.70 | 1 |
| 2 | C Darwin2 | 10,178.52 | 2 |
| 3 | hellohellohello | 9,143.29 | 4 |
| 4 | GINS FINEST | 8,832.51 | 3 |
| 5 | Jonathan 'proudflop' Proudfoot | 8,411.17 | 5 |
| 6 | Ramiro 'Ramiro' Petrone | 8,087.84 | 6 |
| 7 | Fabrizio 'SixthSenSe19' Gonzalez | 7,952.56 | 8 |
| 8 | Andres 'probirs' Nemeth | 7,882.11 | 10 |
| 9 | Johannes 'Greenstone25' Korsar | 7,739.80 | 9 |
| 10 | Roman 'Romeopro' Romanovsky | 7,708.31 | 7 |
| 11 | Patrick 'pleno1' Leonard | 7,642.11 | 15 |
| 12 | Ariados | 7,444.91 | 12 |
| 13 | Dattebayo | 7,357.63 | 17 |
| 14 | Michael 'mczhang' Zhang | 7,300.63 | 11 |
| 15 | Palyaaa | 7,277.74 | 13 |
| 16 | Conor '1_conor_b_1' Beresford | 7,255.38 | 22 |
| 17 | PaDiLaH SP | 7,253.33 | 14 |
| 18 | DamageAP | 7,253.33 | 16 |
| 19 | girafganger7 | 7,042.87 | 19 |
| 20 | Guntis 'lovefee' Aleskins | 7,030.91 | 20 |
| 21 | Joao 'joaosimaobh' Simao | 6,997.57 | 18 |
| 22 | kofi89 | 6,951.77 | 23 |
| 23 | Chris 'Big Huni' Hunichen | 6,864.23 | 21 |
| 24 | European | 6,770.64 | 25 |
| 25 | MrBittar | 6,651.31 | 24 |