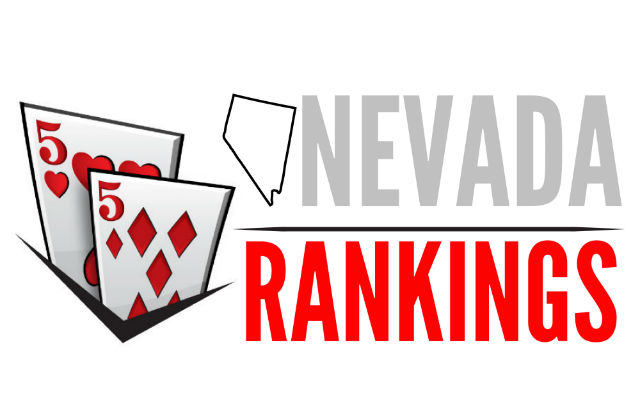 2016 ended with Mark 'wsopfreezer' Johnsatop the PocketFives Nevada Online Poker Rankings. Johns put an exclamation point on an already solid year by claiming the top spot for almost the entire second half of the year, finishing the year with five straight months in the pole position.
Johns started the month on a good note, winning The $10 at 10 on WSOP.com for $538 and never looked back from there. He finished the month with 1,880.38 points and edged 'ChaosTheory' for the top spot.
ChaosTheory jumped from third to second this month, thanks in part to a win in the $20,000 guaranteed Weekly Sunday on WSOP.com to earn $6,112, which was his biggest score of the month. It was also his only win of the month among his 13 cashes. His 12 other cashes came on Americas Cardroom, part of the Winning Poker Network.
ChaosTheory switched places with 'CloverSparkesFartShovels' this month, with CloverSparklesFartShovels dropped to third in the rankings. Rounding out the top five are Jed 'JCHAK' Hoffman and Ian 'APokerJoker2' Steinman in fourth and fifth place, respectively.
Hoffman, like many other players in December, put in less volume. He only cashed six times in the final month of the year, but he made them count with three final tables and two second place finishes. His biggest cash came in the Sunday Reloader on WSOP.com for $2,583.
Steinman, on the other hand, took a different approach to the holiday season.
He put in a ton of volume and racked up a massive 78 cashes and 12 wins. He easily had the best month of anybody on the leaderboard and it was highlighted by a win in the $3,000 guaranteed prizepool nightly no-limit hold'em with rebuys and add-ons for $1,836. He grinded all the way up until the very end of the year, cashing in two events on New Year's Eve, including a third-place finish in another nightly event on WOSP.com.
The second half of the rankings saw the most movement in the leaderboard. 'Power' and Daniel 'voff' Devau both moved up two spots to come in sixth and seventh, respectively. Power put in more volume than most, cashing 29 times and winning eight.
Devau's biggest cash of the month came when he topped 83 players to earn $1,626 in the $3,000 guaranteed nightly on WSOP.com.
While Power and Devau made the biggest leaps forward this month, the lone newcomer is sandwiched in between two of the biggest drops on the list. James 'VintageATL' Piccolo slid two spots to eighth and Bobby 'bcm9424' McLawhorn fell three spots to tenth.
'GodsBigToe' cracked the top 10 for the first time this year after finishing the year strong with lots of cashes spread over many different networks. He cashed 40 times in the final month of the year to end 2016 in ninth on the Nevada leaderboard.
Nevada Online Poker Rankings Top 10
wsopfreezer – 1,880.38 (-)
ChaosTheory – 1,809.85 (+1)
CloverSprkesFartShovels – 1,744.51 (-1)
JCHAK – 1,740.87 (+1)
APokerJoker2 – 1,662.23 (-1)
Power – 1,488.59 (+2)
voff – 1,355.55 (+2)
VintageATL – 1,312.10 (-2)
GodsBigToe – 1,293.68 (NR)
bcm4924 – 1,274.94 (-3)
Dropped Out of Top 10 – ESCAPE595
Just Missed Out – Nutsinurface (11th), ESCAPE595 (12TH), jmd123 (13th)