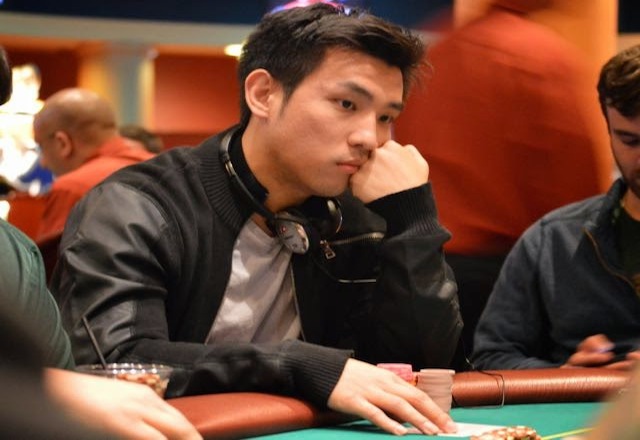 Yong 'ykwon17' Kwon reclaimed his place at #1 in the New Jersey Online Poker Rankings in July, maintaining his hold over David 'dehhhhh' Coleman for the second straight month.

Kwon's volume was down in August but he managed to collect a first, second, and third place finish with a $5,650 cash in the $50,000 guaranteed PokerStarsNJ Sunday Special marking his best result.
Coleman finished the past month with seven victories, including a win in the PokerStarsNJ Super Tuesday. Additionally, Coleman crossed over the $700,000 mark in career online earnings.
Coming into September, less than 70 PLB points separate Kwon and Coleman with a gap of 400 points standing between Coleman and #3 Daniel 'centrfieldr' Lupo.
Lupo moved up from #5 in August by virtue of his five wins during the month. On August 20, Lupo won the Sunday Special for $10,225 and moved his career online earnings over $1,000,000 as a result.
Holding steady at #4 is John 'Selurznug' Cosgrove, who put in maximum volume over the course of August and finished the month with 11 victories.
Mike 'Lav519' Lavenburg went from #3 to #5 but made up for his fall with a major live score. Lavenburg finished second in the Parx Big Stax 1500 in a three-way deal and earned $90,000 for his performance.
Former NJ #1 Jeremy 'Jermz' Danger comes in at sixth place with his online earnings all the way up to $1,350,000, keeping him as the all-time highest earner in the history of NJ online poker.
Josh 'thejberg' Rothberg cashed only four times in August but managed to hang inside the top-10 at #7.
The two newcomers to the rankings this month are Daniel 'RedsoxNets5' Sewnig at #8 and Andrew 'Mergulas' Glauberg in 10th position.
After falling out of the rankings, Fred 'BiggDaddy' Ferrell is back in at #9.
New Jersey Online Poker Ranking Top 10
ykwon17 – 3,794.06 (-)
dehhhhh – 3,725.50 (-)
centrfieldr– 3,319.79 (+2)
Selurznug – 3,270.38 (+4)
Lav519 – 3,063.81 (+2)
Jermz – 2,945.67 (+1)
therealjberg – 2,833.03 (-1)
RedsoxNets5 – 2,793.88 (NR)
BiggDaddy – 2,765.99 (NR)
Mergulas – 2,761.88 (NR)
Dropped Out of Top 10 – wildman75, papamat25, sri100k
Just Missed – wildman75 (#11), Gags30 (#12), mjpaol (#13)