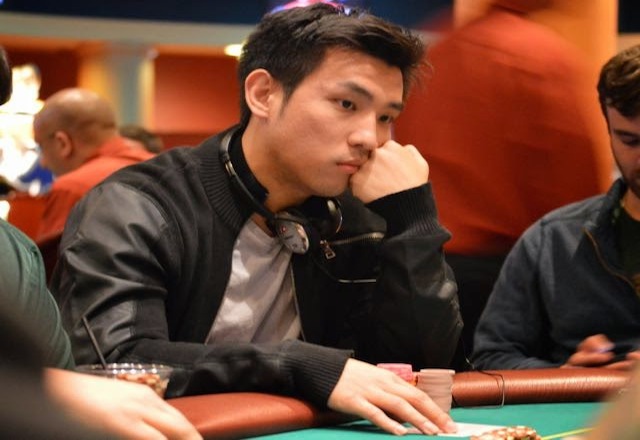 There is yet another shakeup on top of the New Jersey Online Poker Rankings as Yong 'ykwon17' Kwon has taken the #1 spot from Daniel 'centrfieldr' Lupo. For the last few months, Kwon has been a familiar face near the top of the rankings but now wears the crown after completing a stellar month.

Kwon won nine events in February and earned one of the largest scores of his online career when he won the WSOP.com $500 buy-in $15,000 guaranteed Tuesday Showdown for a cash of $7,845. After starting the month at number five, Kwon worked his way up the leaderboard and will look to become the first player in 2017 to be #1 in consecutive months.
Despite falling from the #1 spot to second place, it was another productive month for Lupo, who made 10 trips to the podium and notched two first place finishes. It will be an interesting race for #1 in March as Kwon beat out Lupo by a mere three points.
Jeremy 'Jermz' Danger fell one more spot in the rankings to number three. Danger continues to put in as much volume as anyone in the Garden State and finished the month with 14 victories. The largest of Danger's dozens of cashes came in the WSOP.com $215 buy in $50,000 guaranteed Ultimate Warrior, which earned him $7,875 for taking second.
Even with all the turmoil going on around them, Craig 'craigruby' Rubinstein and Daniel 'wildman75' Buzgon held their respective fourth and sixth place positions. Rubinstein earned five victories during February and Buzgon made two trips into the winner's circle.
Falling two spots is David 'dehhhhh' Coleman, who was on the podium last month but is now in fifth. It was still a good month for Coleman as he finished February with nine total wins.
The biggest jump, ranking-wise, belongs to Mike 'Lav519' Lavenburg, who is now among the rankings at number seven after finishing just outside in February. Among Lavenburg's six wins was a gold medal finish in the PokerStars $500 buy in $15,000 guaranteed Sunday High Roller, which was worth $8,868.
As a result of Lavenburg's ascension, Fred 'BiggDaddy' Ferrell and Michael 'JohnnnyDrama' Haberman both dropped one spot to eighth and ninth, respectively.
Rounding out the top-10 is Andrew 'Mergulas' Glauberg, who also moves down a single notch on the leaderboard, narrowly beating out Ryan 'hags021' Hagerty for the final spot in the rankings.
New Jersey Online Poker Ranking Top 10
ykwon17 – 3,752.79 (+4)
centrfieldr – 3,749.08 (-1)
Jermz – 3,680.00 (-1)
craigruby – 3,630.07 (-)
dehhhhh – 3,535.56 (-2)
wildman75 – 3,479.66 (-)
Lav519 – 3,141.01 (NR)
Biggdaddy – 3,107.28 (-1)
JohnnnyDrama – 2,985.43 (-1)
Mergulas – 2,800.17 (-1)
Dropped Out of Top 10 – hags021
Just Missed – hags021 (#11), 7douche (#12), donnysack (#13)