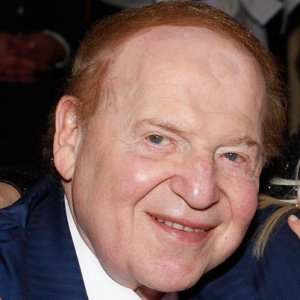 The proposed deal between Amaya Gaming and the Rational Group, the parent company of PokerStarsand Full Tilt Poker, has brought the world's largest online poker room back into the discussions for New Jersey's online gaming industry. In response, an ally of Sheldon Adelson's (pictured) Coalition to Stop Internet Gambling has penned an op/ed for the Newark Star-Ledger that advocates for the PokerStars licensing process to be done under public scrutiny.

—
PocketFives' news coverage is brought to you by Betsafe, one of the leading suppliers of online gaming products worldwide and a major sponsor of Gumball 3000. Sign up now for great bonuses, €3,000,000 guaranteed monthly, and plenty of live events!
—
Carl Zeitz, who was a member of the New Jersey Casino Control Commission (NJCCC) in the 1980s and is now an advisor to the Coalition, cited in his op/ed that PokerStars is on a "fast track" for review and licensing. Zeitz said that because PokerStars is being licensed as a "service provider" rather than a casino operator, the benchmark is to achieve. He added that the New Jersey online gaming industry "is being regulated without an open public process revealing the people and businesses running this socially and economically risky new gambling."
Zeitz pointed out that during his time with the NJCCC, the organization and the New Jersey Division of Gaming Enforcement (DGE) were instrumental in setting a high standard for casino licensing. In 2011, however, the NJCCC was reduced from a five-member body to a three-member caucus, with many of the powers the organization had passed to the DGE.
"The compromise and outright abandonment of the dual agency safeguards and systems now calls into question the kind of tough, open licensing and regulation we worked hard to achieve in New Jersey at the outset of legal casino gambling," Zeitz wrote.
Zeitz went on to point out the issues that PokerStars has faced since the "Black Friday" indictments of 2011, saying that PokerStars "violated or continued to violate US laws with impunity." He added, "No such violator should ever be deemed fit to engage in a legal gambling business, especially if the law-breaking involved gambling statutes."
"Who, in an open, contested, public hearing governed by due process will ask sworn witnesses the hard questions?" Zeitz asked. He then listed questions he would like to hear in such a hearing:
What are the terms of the acquisition and financing by Amaya Gaming to purchase PokerStars?
What is the stake of those under indictment (presumably meaning Isai Scheinberg and Paul Tate of PokerStars)?
What lawsuits are pending against the company relating to prior bad acts by those being severed from the company?
How will they be paid, how much, over how long a time frame, through what financing methods, and with what recourse against the company if it defaults?
Zeitz finished his op/ed by stating, "PokerStars should face the scrutiny of a casino-licensing standard. They have not and, until they are, all of it is open to doubt."
The Zeitz op/ed seems to be another method of attack by the Adelson-led Coalition in either delaying or preventing PokerStars from being licensed in the state of New Jersey, which is in danger of losing one-third of its 12 casinos in nine short months. The process of that licensing is, however, moving forward and may be completed by as early as this fall.
Visit PocketFives' New Jersey poker community for the latest news and discussion from New Jersey players.
Want the latest poker headlines and interviews? Follow PocketFives on Twitterand Like PocketFives on Facebook. You can also subscribe to our RSS feed.