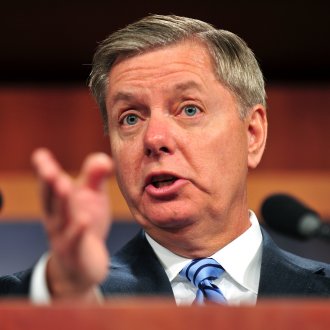 The Sheldon Adelson propaganda machine is in full swing. Just a couple of days after PocketFives reported that Adelson met with Republican members of the House Judiciary Committee, the latter had its chance to grill Attorney General nominee Loretta Lynch. Senator Lindsey Graham (R-SC, pictured), who championed legislation from Adelson last Congressional session, spoke for about 75 seconds about the Wire Act during the hearing, the transcript of which is below:

Lindsey Graham: Are you familiar with the decision by the Office of Legal Counsel in 2011 to basically say that the prohibition of the Wire Act was limited to sporting events and contests?
Loretta Lynch: I am generally familiar with that.
Lindsey Graham: Do you agree with that decision?
Loretta Lynch: I haven't read that decision, Senator, so I am not able to really analyze it for you. Certainly, I think it was one interpretation of the Wire Act.
Lindsey Graham: Would you agree that one of the best ways for a terrorist organization or criminal enterprise to be able to enrich themselves is to have online gaming that would be very hard to regulate?
Loretta Lynch: I think what we've seen with respect to those who provide material support and financing to terrorist organizations [is that] they will use any means to finance those organizations.
Lindsey Graham: I'm going to send you some information from law enforcement officers and other people who have been involved in this fight and their concern about where online gaming is going under this interpretation.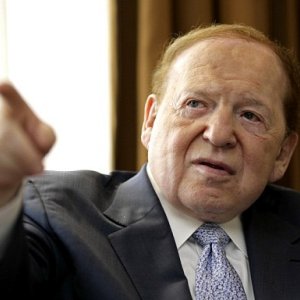 Graham cut Lynch off at least twice during the conversation and seemed generally disinterested in her responses, instead using the critical confirmation hearings to spread Adelson's agenda.
Consequently, it looks like we're in for another long year of Adelson (pictured), who owns the Las Vegas Sands Corporation, trying to ban online gambling in the US forever by updating the Wire Act. The law, originally passed when Adelson was 28 years old in 1961, was found to be applicable only to sports betting in a 2011 decision. One Olympics cycle later, that designation could be in jeopardy.
Adelson's Sands owns the Venetian and Palazzo in Las Vegas and Sands Bethlehem in Pennsylvania. Why any player would step foot in any of his casinos is beyond this author's comprehension. You'll recall that PokerNews was even tossed from covering a live event at Venetian last year due to its online gaming ties.
Want the latest poker headlines and interviews? Follow PocketFives on Twitterand Like PocketFives on Facebook. You can also subscribe to our RSS feed.