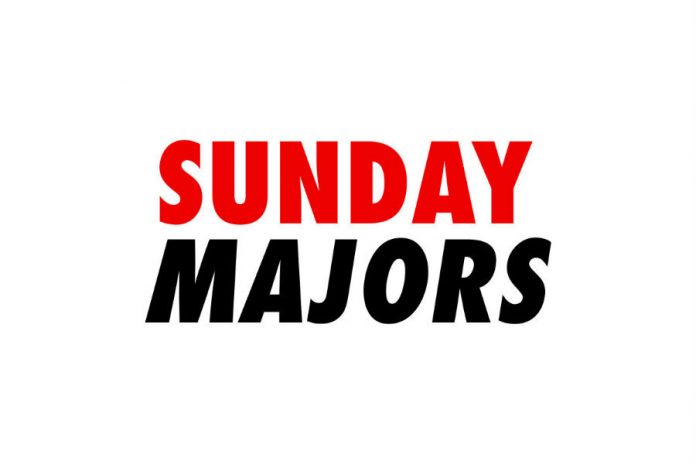 'kirbynator' defeated Dutchman Joris 'BillLewinsky' Ruijs to win the PokerStars $2,100 Sunday High Roller for $43,942. The event attracted 57 entrants which meant the top six got paid, with 'Bonglim' – $6,111, 'Lrslzk' – $9,656 and 'Anjeyyy' – $14,103, the first three to depart in the money. 'Graftekkel' then bowed out in third place for $20,599, before world-ranked #12 Ruijs, fell at the final hurdle and banked $30,086 as runner-up.
'DeosOner' was crowned the PokerStars UFC KO Series 57: $530 High Roller after coming through a 923 player-field to victory. A $491,500 prize pool was created and when the field was reduced to the final three 'kekito37' departed with the bronze for $19,484 + $4,572 in bounties. The heads-up battle then saw 'DeosOner' score the final knockout to win $38,345 + $29,647, with 'ihor888888' banking $27,333 + $15,276 as runner-up.
'BBRS999' topped a 560 player-field in the PokerStars $215 Sunday Warm-Up to win $20,348. 'Dragonetti_G' secured a third-place podium finish for their efforts and banked $10,716, before 'Pessagno' hit the rail at the last and settled for $14,766 as runner-up.
'Bulbasaur165' defeated 'Shaundeeb' heads-up to score over $16,000 in the partypoker $1,050 Sunday High Roller Predator. The tournament saw 52 entrants take to the virtual tables and it was to be 'PrinzOfDTO' who secured the third place prize worth $4,406 + $2,275 in bounties. The final bounty battle then saw 'Shaundeeb' eliminated in second place for $6,901 + $2,665, as 'Bulbasaur165' picked up the win for $6,906 + $10,270.
'Shaundeeb' wasn't done for the day and improved their Sunday winnings even more with a $9,322 + $1,968 in bounties score in the partypoker $2,150 Sunday High Roller Gladiator. The prize pool was set at $112,750, and 'Shaundeeb' navigated their way to third place from the 55 entrants field. Heads-up then saw 'skitzo7932' exit as runner-up for $14,599 + $4,987, with the victory going to 'Suicidebomber' for $14,610 + $21,168.
Below are this week's results:
PokerStars $2,100 Sunday High Roller, $125k Gtd
57 entrants, $125,000 prize pool 
kirbynator – $43,942
BillLewinsky – $30,086
Graftekkel – $20,599
Anjeyyy – $14,103
Lrslzk – $9,656
Bonglim – $6,111
PokerStars UFC KO Series 57: $530 High Roller, $250k Gtd
923 entrants, $491,500 prize pool
DeosOner – $38,345 + $29,647 (in bounties)
ihor888888 – $27,333 + $15,276
kekito37 – $19,484 + $4,572
hdjgkfkgsdl – $13,889 + $1,468
dlanger610 – $9,990 + $2,207
seijistar – $7,057 + $8,491
tianming01 – $5,030 + $2,781
girafganger7 – $3,856 + $4,445
Vakio¤Ässä – $2,556 + $2,726
PokerStars $215 Sunday Warm-Up $115k Gtd
560 entrants, $115,000 prize pool
BBRS999 – $20,348
Pessagno – $14,766
Dragonetti_G – $10,716
OMGACEACEACE – $7,776
motreanu90 – $5,643
aJarov – $4,095
Relthor1301 – $2,972
erkan380 – $2,156
sman9876 – $1,565
partypoker $1,050 Sunday High Roller Predator $50k Gtd
52 entrants, $53,040 prize pool
Bulbasaur165 – $6,906 + $10,270 (in bounties)
Shaundeeb – $6,901 + $2,665
PrinzOfDTO – $4,406 + $2,275
KKingnix92 – $2,644 + $1,170
AbelVonSchmutz – $2,056 + $650
Brachiosaurus – $1,689 + $1,430
BRAER_71RUS – $1,395 + $650
partypoker $320 Sunday Gladiator – $150k Gtd
479 entrants, $150,000 prize pool
cheveuxbleu – $10,978 + $14,652 (in bounties)
l_qxg9y – $10,962 + $4,144
traumfanger – $7,520 + $750
NowNowNow – $5,231 + $1,425
jaimestaples – $3,711 +$1,115
ITISBAKINGDAVE – $2,697 + $2,110
PCAmish – $1,921 + $1,708
Kingo99 – $1,389 + $1,349
partypoker $2,150 Sunday High Roller Gladiator $100k Gtd
55 entrants, $112,750 prize pool
Suicidebomber – $14,610 + $21,168 (in bounties)
skitzo7932 – $14,599 + $4,987
Shaundeeb – $9,322 + $1,968
HugoBarbaro – $5,593 + $1,968
PacoSILVERIO – $4,350 + $3,937
CarpePiscis – $3,573 + $2,625
DontDo_IT – $2,951 + $0
888poker $100,000 Sunday Sale $109 Mega Deep
979 entrants – $100,000 prize pool
m0zga4 – $18,350
improv33r – $13,100
p0000cket000 – $9,900
Skrutten9 – $7,450
FShayne – $5,200
CalmRevolver – $4,200
Priit – $3,200
DmytroR – $2,200
villagelife – $1,300
GGPoker $1,000 Sunday Blade, $30,000 Gtd
37 entrants, $35,150 prize pool
tooothpick – $14,994
HectorHermano – $8,859
MiMosa1 – $5,576
taoagm – $3,510
DownswingPeters – $2,209