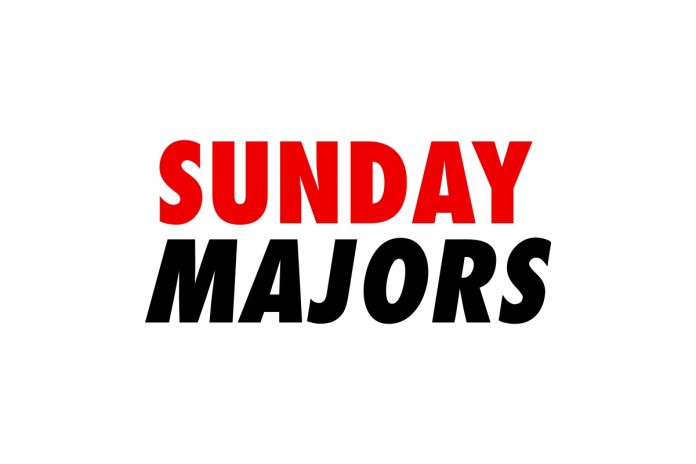 On Sunday, the competition for the attention of the online poker player was especially heated. No matter where you play, no matter the stakes – this weekend there was an overwhelming selection of tournaments taking place looking to capitalize on the rush of players staying inside and logging on.
Perhaps the wealth of options is what led some of the Sunday Majors to stake a small step backward with regards to players, while others were able to easily smash their guarantees.
After more than doubling their $1 million guarantee last week in the Sunday Million, PokerStars rolled out a two-day $2 million guaranteed $109 Sunday Million. The tournament brought in 31,356 entries for a massive prize pool of $3,135,600. The winner was determined on Monday, with 'jacko111222' taking top honors and $199,128. There was a four-way deal made and each of the top four finishes earned six figures.
PokerStars did the same with its popular $530 Bounty Builder High Roller. This week the two-day even drew 3,258 players for a prize pool of $1,620,000, just $19,500 more than last week. The top two places will secure six-figure sums and, no doubt, a hefty bonus in bounties.
Even with all of the events of POWERFEST taking place, the partypoker MILLION crushed its guarantee once again as 995 players generated a prize pool of $1,285,718. The total was down a little over $25,000 but that didn't matter to 'TifAya13' who turned their $215 buy-in into a $146,761 score after making a three-way deal. 'im_fc_fish_pro' was the official runner-up, locking up $140,648 in the deal. Finally, 'StrA1dEr' was the final member of the chop, and booked a $132,701 six-figure score.
The GGPoker GGMasters continued to post big numbers as 3,121 played in the site's flagship weekend event. However, that was actually 149 player drop from last week's field which increased the overlay to just over $69,000. In the end, 'mike4444' struck a heads-up deal with 'flyyy' in which 'mike4444' took home $66,185.45 as the official winner. 'flyyy' settled for the role of the runner-up, adding $58,085.20 to their bankroll. 'for_science' also managed a nice payday, banking $37,373.10 for third place.
PokerStars $215 Sunday Warm-up saw a slight uptick in participation as 1,388 players generated a prize pool of $277,600. 'disquesi!' walked away as the winner for $42,761 followed closely behind by 'FrenchDawg' who settled for $30,744 in second place. 'sirtammel' ended up in third place for $22,105 while online poker superstar Johannes 'Greenstone25' Korsar wrapped up in fourth place for $15,894.
'picnik75' picked up $35,018 plus an additional $21,502 in bounties by surviving the 5,808 entries field of the PokerStars $109 Bounty Builder. Finishing in second place was 'pseftis' who picked up $35,013 and an additional $7,476.91 in bounties.
PokerStars $109 Sunday Million (2-day tournament)
31,356 Entries
$3,135,600 prize pool
jacko111222 – $199,128*
BigFudge95 – $116,384.29*
pavers88 – $130,046.68*
Lord_Sultan – $162,023.12*
Ares0966 – $68,211.52
MegaBobeR_55 – $50,620.81
bolsena – $37,566.68
soleeJ – $27,878.93
Matthew101 – $20,689.31
*Denotes a deal was made.
PokerStars High Roller Club $530 Bounty Builder HR (2-day tournament)
3,258 Entries
$1,629,000 prize pool
PokerStars $215 Bounty Builder
2,019 Entries
$403,800 prize pool
PoWei139 – $25,835.66 + $28,614.47
B3NKR0LL3R – $24,833.73 + $5,996.88
tslugxx – $15,327.76 + $5,398.23
FreeLancerZZ – $10,926.14 + $2,559.39
akasherin – $7,788.51 + $2,089.46
PINOCIO93 – $5,551.90 + $746.88
aJarov – $3,957.58 + $896.87
milennial – $2,821.10 + $2,689.07
jeffreyPL1 – $2,010.98 + $2,260.95
PokerStars $215 Warm-Up
1,388 entries
$277,600 prize pool
disquesi! – $42,761.01
FrenchDawg – $30,744.72
sirtammel – $22,105.70
Greenstone25 – $15,894.18
leshark81 – $11,428.04
lasgnaaammm – $8,216.84
KKing James – $5,907.96
rodckz – $4,247.86
SerVlaMin – $3,054.23
PokerStars $109 Bounty Builder
5,808 Entries
$580,800 prize pool
picnik75 – $35,018.54 + $21,502.83
pseftis – $35,013.35 + $7,476.91
gushuang888 – $20,036.49 + $1,405.87
_sennj_ – $13,960.86 + $5,030.60
pucho2100 – $9,727.52 + $3,736.84
oldfandango – $6,777.84 + $1,916.78
nnanh961 – $4,722.60 + $368.75
zhangly0862 – $3,290.55 + $1,115.23
Korkmaz_mk64 – $2,292.76 + $3,587.44
partypoker MILLION Final Day
995 entries
$1,285,718 prize pool
TifAya13 – $146,761.04
im_fc_fish_pro – $140,648.89
StrA1dEr – $132,701.91
nema golubica – $57,175.87
feast – $39,214.39
fuchs339999 – $26,588.64
lvlup-00 – $18,655.76
Alexander_Great – $11,944.32
GGPoker GGMasters
3,121 entries
500,000 prize pool ($69,302 overlay)
mike4444 – $66,185.45
flyyy – $58,085.20
for_science – $37,373.10
ThePizzaGuy – $26,871.60
luckykaky – $19,320.90
kevin8097 – $13,891.90
mikzoan12 – $9,988.40
dino622 – $7,181.75
benderbey2 – $5,163.75