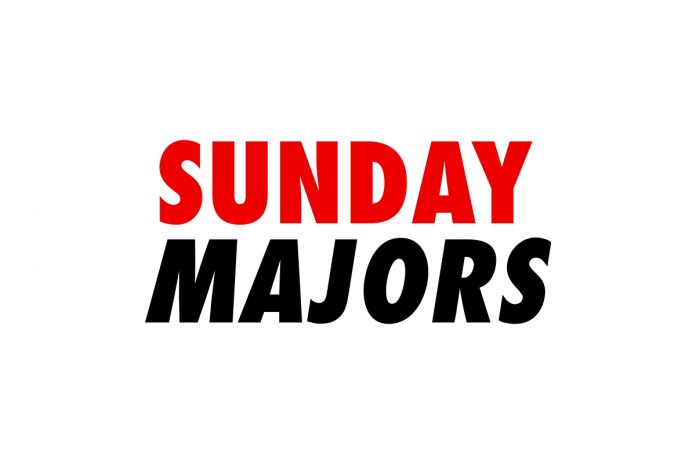 With the coronavirus outbreak forcing millions of people to stay home, online poker operators expected an increase in activity over the weekend and the Sunday Majors provided proof of that coming to fruition.
The PokerStars Sunday Million, partypoker MILLION, GGPoker GG Masters and a number of other key events all saw increases in turnout and the corresponding prize pool.
The PokerStars Sunday Million had 13,579 entries – up 2,575 from the last time the event ran without a Progressive Knockout format (March 2). Last week, the event had 14,502 runners using the PKO format. 'blue70mach1' earned $131,418 for an outright victory while 'Momess' picked up $95,361 for coming in second place. Brazilian Geraldo 'GeraldoCesar' Cesar Neto finished with a bronze medal and $69,203 – the second biggest score of his career.
One of the biggest increases in field size on PokerStars belonged to the High Roller Club $530 Bounty Builder. On March 9, the tournament drew 300 entries for a $150,000 prize pool. This week, 1,509 entries created a $754,500 prize pool with Diego 'phounderAA' Veiga scoring $49,721.48 from the prize pool and an impressive $50,378.27 worth of bounties. Former Sunday Million winner 'WATnlos' finished in second place for $49,720.34 and $9,216.79 in bounties. Maxime 'Daghemuneguu' Chilaud wound up in third place for $30,346.85 and another $6,946.76 in bounties.
The PokerStars $109 Bounty Builder brought in 4,487 entries and Vietnam's 'Namduong86' topped all of them to win $27,050.63 and another $14,992.30 collected from bounties. His final bounty belonged to 'ZeBaronju' who earned $27,047.25 for coming in second place and another $2,551.59 from the bounties. Third place finisher 'ksieciunio97' picked up $15,312.42 from the prize pool and $2,195.58 in bounties.
The partypoker MILLION also saw an uptick in attendance with POWERFEST also kicking off on Sunday. The MILLION burst through the $1 million guarantee with a $1,080,558 prize pool. The final three players agreed to a deal that saw each of them score a six-figure payday. Finishing in top spot gave 'supersmasher' $122,111.89, 'trekgeit' came in second place for $119,674.45, while 'mogvision' pocketed $112,963.25.
POWERFEST Recap: 'SpanishFly' Tops Opening Day with $192,359 Win
The bump in field sizes helped mark a historic occasion for GGPoker. For the first time in the 11-week history of the GG Masters, the flagship tournament beat the posted guarantee. The 2,260-entry field created a $311,880 prize pool to pass the $300,000 guarantee. Beating that record field came with a $46,252.45 score for 'oldzet'. Coming in as the runner-up gave 'OtxarkoagabrO' a $32,968.92 bankroll boost while '-MortenVM-' grabbed $23,501.34 as the third place finisher.
Sunday Majors Results
PokerStars Sunday Million
13,579 entries
$1,357,900 prize pool
blue70mach1 – $131,418
Momess – $95,361
GeraldoCesar – $69,203
anteen – $50,221
pececada – $36,445
HS toaster – $26,448
Cripple86 – $19,193
NoLimit173 – $13,928
du wang ckf02 – $10,108
PokerStars Sunday Warm-up
929 entries
$185,800 prize pool
Lefebvre1101 – $30,543.13
com 157 – $22,099.16
JElK0 – $16,037.36
1MTM91 – $11,638.30
Gabriel1244 – $8,445.91
HU4FU – $6,129.18
Buehlero – $4,447.94
KANIBAL_MIND – $3,227.86
Eleres88 – $2,342.45
PokerStars $109 Bounty Builder
4,487 entries
$448,700 prize pool
Namduong86 – $27,050.63 + $14,992.30 in bounties
ZeBaronju – $27,047.25 + $2,551.59 in bounties
ksieciunio97 – $15,312.42 + $2,195.58 in bounties
nek100 – $10,597.39 + $4,325.87 in bounties
Bulancordit6 – $7,334.24 + $4,754.96 in bounties
TreeHogan – $5,075.87 + $2,208.41 in bounties
Qiwo – $3,512.89 + $2,391.61 in bounties
Snozzzi – $2,431.19 + $1,130.16 in bounties
ermiamzok – $1,682.48 + $1,112.88 in bounties
PokerStars High Roller Club $530 Bounty Builder HR PKO
1,509 entries
$754,500 prize pool
phounderAA – $49,721.48 + $50,378.27 in bounties
WATnlos – $49,720.34 + $9,216.79 in bounties
Daghemuneguu – $30,346.85 + $6,946.76 in bounties
MITS 304 – $22,022.68 + $6,773.43 in bounties
ShipitFTW911 – $15,981.85 + $6,056.65 in bounties
23noraB – $11,598.02 + $1,359.38 in bounties
TonyGPT – $8,41.67 + $9,049.80 in bounties
sk2ll_m0dR – $6,107.97 +$6,142.56 in bounties
EduardoGarl@ – $4,432.57 + $1,796.88 in bounties
partypoker MILLION
830 entries
$1,080,558 prize pool
supersmasher – $122,111.89
trekgeit – $119,674.45
mogvision – $112,963.25
edy14101 – $48,192.88
Mr Taog – $33,097.49
Toppairlover – $22,453.99
XjoaosimaoX – $15,786.95
KARL1981 – $10,157.24
GGPoker GG Masters $150 NLHE
2,260 entries
$311,880 prize pool
oldzet – $46,252.45
OtxarkoagabrO – $32,968.92
-MortenVM- $23,501.34
designed2win – $16,752.57
M@cacoCidadao – $11,941.82
TOMOCHAIN – $8,512.51
ilsy768 – $6,068.03
QualquerDuas – $4,325.49
thmz – $3,083.37
888poker Sunday Mega Deep $100,000 Guaranteed
773 entries + 268 rebuys
$104,100 prize pool
Sw33ney – $19,102.35
AndreyNiki – $13,637.10
salue7 – $10,305.90
DONCIKO18973 – $7,755.45
Iplayanyone – $5,413.20
Egption – $4,372.20
Hailey88 – $3,331.20
daltonhb – $2,290.20
jadedjason – $1,353.30