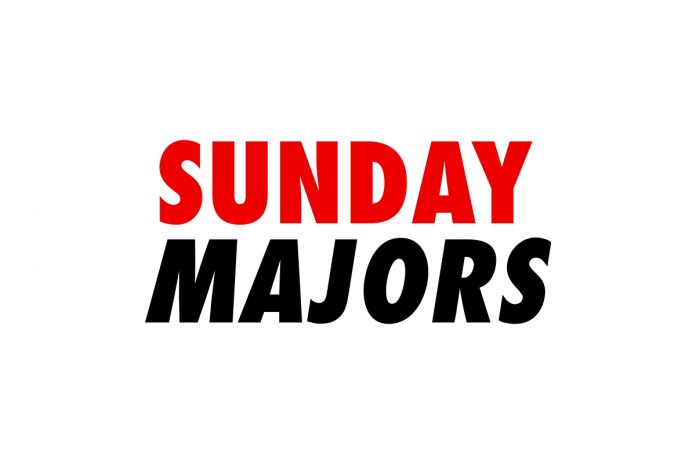 One week after the PokerStars Sunday Million 14th Anniversary event drew a record 93,016 entries, players turned out in full force to more than double the guarantee with a $2.3 million prize pool.
The final two players in the PokerStars Sunday Million found a way to chop up more than $300,000. After outlasting 23,132 other entries, 'Roykus' and 'lfmdcv' came to terms on a deal. Leading at the time of the deal, 'lfmdcv' banked $149,034.71 while 'Roykus' went on to win the tournament and wound up with $159,915.80. Third place finisher 'Floesoe' just missed out on a six-figure score by taking home $94,277.52.
Start Playing Poker In North America!
That wasn't the only tournament with a seven-figure prize pool on PokerStars on Sunday. The High Roller Club $530 Bounty Builder High Roller had 3,203 entries for a $1,601,500 prize pool. 'J0hn Mcclean' outlasted every villain to win $98,701.28 and another $79,773.49 in bounties. Finishing in second place earned 'kropop' $98,698.68 from the prize pool and $5,335.95 from bounties. Third place went to 'cyphellus' for $58,560.36 and $12,452.13 in bounties.
The partypoker MILLION actually saw a slight downturn in attendance over last week but still managed to have little trouble beating the guarantee. 'NotToday' and 'Zorro-Supremo' outlasted everybody else and made a deal to split up over $338,000. 'NotToday' banked $182,877.12 and the title while 'Zorro-Supremo' took home $155,291.55 as the official runner-up. 'ladyblake34' had to settle for $89,345.74 as the bronze medalist. Kenny 'SpaceyFCB' Hallaert finished in fifth for $39,776.22.
After two consecutive weeks of beating the GGMasters guarantee and subsequently increasing the guarantee, GGPoker had to dig into their own pockets to cover a $48,740 overlay. The 3,270-player field was still the largest the event has yet to see. 'StrongMentality' scored an outright victory $71,961.35 while 'pokerfaceAaa' picked up $51,296.50 as the runner-up and 'TYcarlazo' won $36,565.95 for coming in third place.
The marquee tournament on 888poker saw a 20% increase in the guarantee from $100,000 to $120,000 and the 881-player field, combined with 339 rebuys, to narrowly make the guarantee by $2,000. 'megis22' won the tournament to secure a $21,960 score. Runner-up 'Alex15944893' earned $15,860 and third place finisher 'EtEsIAben' had to make due with $11,834.00.
Sunday Majors Results – March 29, 2020
PokerStars Sunday Warm-up
1,379 entries
$275,800 prize pool
Domce – $42,483.89
gaudas12 – $30,545.37
JOKERATOR – $21,962.36
dragonwarior – $15,791.12
yarik1903 – $11,353.94
kofi89 – $8,163.56
MrBarrett82 – $5,869.65
Eisregen – $4,330.31
frisky_risky11 – $3,034.43
PokerStars Sunday Million
23,134 entries
$2,313,400 prize pool
Roykus – $159,915.80
lfmdcv – $149,034.71
Floesoe – $94,277.52
NUT3UK – $68,416.95
supernewf500 – $49,650.19
chininhaltif – $36,031.20
fcrscccc – $26,147.66
786 LUCKY – $18,975.43
Thx4Paying – $13,770.28
PokerStars High Roller Club $530 Bounty Builder HR PKO
3,203 entries
$1,601,500 prize pool
J0hn Mcclean – $98,701.28 + $79,773.49
kropop – $98,698.68 + $5,335.95
cyphellus – $58,560.36 + $12,452.13
INormaJean – $41,743.73 + $17,552.13
zenga984 – $29,756.35 + $12,632.80
SlowPlayAlex – $21,211.38 + $957.03
wuxu1314 – $15,120.16 + $7,621.08
sushini2 – $10,778.17 + $6,804.84
josef_shvejk – $7,683.03 + $3,507.82
PokerStars $215 Bounty Builder
2,146 entries
$429,200 prize pool
nobre13 – $27,392.50 + $26,473.14
baeks22 – $27,390.94 + $4,617.77
t8ofDiamonds – $16,251.72 + $2,739.84
pm_marke – $11,584.70 + $3,073.44
BrigaDatada – $8,258.04 + $1,031.25
Swaggersorus – $5,886.62 + $4,207.03
JackRipperJr – $4,196.18 + $2,759.39
pokerzysta90 – $2,991.18 + $2,759.39
papan9_p$ – $2,132.20 + $846.88
PokerStars $109 Bounty Builder
6,109 entries
$610,900 prize pool
OneH1tWonder – $36,635.90 + $19,795.02
zavor – $36,628.61 + $5,303.07
"1pante" – $20,526.27 + $5,962.61
gaul17 – $14,115.02 + $877.74
ChristianBR4 – $9,706.31 + $3,051.43
1EP3 – $6,674.60 + $2,981.73
andresds – $4,589.87 + $2,523.57
GlitchSystem – $3,156.27 + $401.57
grecu2006 – $2,170.43 + $3,970.84
PokerStars $55 Mini Bounty Builder HR
8,117 entries
$405,850 prize pool
wantme1234 – $18,618.79 + $13,362.47
jolo55 – $18,610.88 + $6,297.69
Sokallib7 – $8,753.51 + $1,863.22
efre1981 – $6,175.23 + $3,040.87
Desmoplain – $4,356.35 + $2,383.76
QcKimo – $3,073.19 + $713.94
Kaktus6666 – $2,168.01 + $1,855.17
tomfoxpoker – $1,529.42 + $997.43
Vocaaas – $1,078.95 + $541.40
partypoker MILLION
1,023 entries
$1,311,016 prize pool
NotToday – $182,877.12
Zorro-Supremo – $155,291.55
ladyblake34 – $89,345.74
Vanessa23 – $58,064.89
SpaceyFCB – $39,776.22
ShiraFTW – $26,928.26
lllllllllll – $18,865.52
RildoeRoni – $12,048.23
GGPoker GG Masters $150 NLHE
3,270 entries
$500,000 prize pool ($48,740 overlay)
StrongMentality – $71,961.35
pokerfaceAaa – $51,296.50
TYcarlazo – $36,565.95
HeyImGay – $26,065.40
pelaguacha – $18,580.30
sryulose – $13,244.70
ladder1004 – $9,441.25
The_Heizenberg – $6,730.05
greedybob – $4,797.40
888poker Sunday Mega Deep
881 entries, 339 rebuys
$122,000 prize pool
megis22 – $21,960.00
Alex15944893 – $15,860.00
EtEsIAben – $11,834.00
HarristheCat – $8,845.00
GTOorGTFO – $6,148.80
ManOchaos – $4,928.80
RB27. – $3,708.80
IHaveAsthma – $2,501.00
genbab10 – $1,525.00