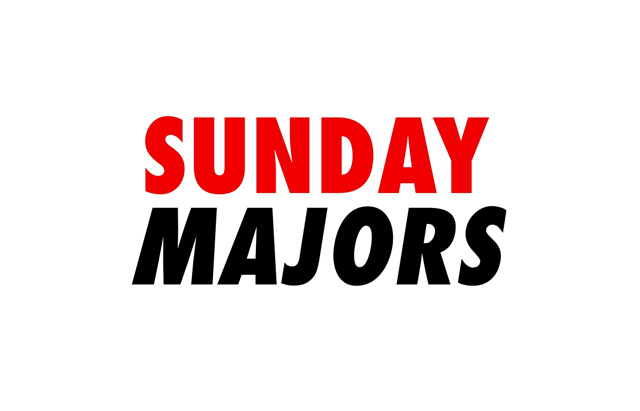 It was a career day for Vinicius 'viniperri' Perri as the Brazilian grinder earned his first-ever six-figure score by winning Sunday's PokerStars $109 Sunday Million for $111,769.63.
Perri outlasted the field of 10,890 entries and took home the largest piece of the $1.089M prize pool in an effort that propelled him over $500,000 in lifetime online cashes. Bulgaria's 'noob3r' finished as the runner-up, earning $81,103.38 for the effort and 'luvictor88' from Vietnam took home the bronze and $58,856.74.
The finale of the PokerStars $2,100 Sunday High Roller was an online poker star-studded affair as Russian crusher 'hellohellohello' added to his over $10 million in career earnings by defeating Gianluca 'Tankanza' Speranza heads up for the $38,866.98 first-place prize. Speranza, the two-time Spring Championship of Online Poker Main Event winner, took home $30,486.65 as the runner up. Jon 'apestyles' Van Fleet finished in third place picking up another $23,913.31 to add to his over $16 million in career earnings, an amount good for fourth on the All-Time Online Money List.
The #9-ranked player in the world Tomi 'elmerixx' Brouk defeated the field of 745 entrants in the PokerStars $215 Sunday Warm-up for a $25,315.68 payday. Brouk, who hit as high as #3 on the worldwide rankings this year, sits less than $120K away from eclipsing $10 million in total career cashes. Right behind him in the Warm-up was Brazil's 'pitaoufmg' who earned$18,370.98 in his runner-up effort. 'psyhoagromor' finished in third place for $13,331.81
partypoker ambassador Roberto 'R_Romanello' Romanello collected a nice six-figure score by winning the partypoker $5,200 Sunday Big Game $500K GTD for $129,625. 'YouGotTheDud' also took home a healthy score, walking with $91,875 as the runner-up.
Only a few players made more money on Sunday than the #1-ranked player in Hungary, 'Wildace_hun'. The online pro had a spectacular Sunday making the final table of three Sunday Major final tables. His sun run included a sixth-place finish in the $109 Sunday Million for $22,494.27, a seventh-place finish in the $2,100 Sunday High Roller for $9,052.28 and a fourth-place finish in the PokerStars $530 Bounty Builder High Roller PKO for $16,404.78 + $3,292.97 in bounties.
'Wildace_hun' currently sits as the #34 ranked player in the world and with these results, he can expect to jettison higher than his previous career-high of #32 in the world.
PokerStars $109 Sunday Million $1M Guaranteed
10,890 entrants, $1,089,000 prize pool
1. viniperri – $111,769.63
2. noob3r – $81,103.38
3. luvictor88 – $58,856.74
4. Hitthehole – $42,712.43
5. asker444 0 $30,996.53
6. Wildace_hun – $22,494.27
7. GabiMuguruza – $16,324.21
8. timetopop87 – $11,846.57
9. 1mDonuts – $8,597.00
PokerStars $2,100 Sunday High Roller $85K Guaranteed
80 entrants, $160,000 prize pool
1. hello_totti – $38,866.98
2. Tankanza – $30,486.65
3. apestyles – $23,913.31
4. bencb789 – $18,757.26
5. house800 – $14,712.92
6. omaha4rollz – $11,540.60
7. Wildace_hun – $9,052.28
8. simon1471 – $7,100.48
9. tonkaaaa – $5,569.52
PokerStars $530 Bounty Builder High Roller PKO $350K Guaranteed
1,024 entrants, $512,000 prize pool
1. NatasBG – $41,655.30 + $28,226.11 in bounties
2. Pendall – $30,532.78 + $8,487.89 in bounties
3. BillLewinsky – $22,380.44 + $3,771.49 in bounties
4. Wildace_hun – $16,404.78 + $3,292.97 in bounties
5. gangst3m1 – $12,024.65 + $8,441.40 in bounties
6. husajn54 – $8,814.02 + $7,427.01 in bounties
7. BruinBeer – $6,460.64 + $1,027.43 in bounties
8. ImTheNuts1 – $4,735.65 + $968.75 in bounties
9. kelvin – $3,471.23 + $3,312.50 in bounties
PokerStars $215 Sunday Warm-up $115K Guarantee
745 entrants, $149,000 prize pool
1. elmerixx – $25,315.68
2. pitaoufmg – $18,370.98
3. psyhoagromor – $13,331.81
4. slarki1 – $9,674.91
5. stilchuka – $7,021.07
6. Gutlaufen – $5,095.18
7. DonCorleone – $3,697.56
8. Pser33 – $2,683.32
9. Rashad 42412 – $1,947.28
partypoker $5,200 Sunday Big Game $500K Guaranteed
105 entrants, $525,000 prize pool
1. R_Romanello – $129,625
2. YouGotTheDud – $91,875
3. games123456 – $65,625
4. Player1234560423 – $45,937
5. El_Cucuy – $34,125
6. PunchlineEnBata – $26,250
7. sims_or_sins – $21,000
8. Porsche911 – $17,062
partypoker $2,100 High Roller Gladiator $200K Guaranteed
133 entrants, $272,650 prize pool
1. CharlesBarkley – $25,476.84 + $32,361.35
2. NewYorkJimmY – $25,450.15 + $22,123.82
3. ThinnusButyrum – $17,974.20 + $10,910.15
4. Player1234560423 – $12,731.72
5. EmpireMaker – $9,361.56 + $2,100
6. CocaineKiller – $6,216.07 + $8,622.50
7. mogvision. – $4,189.50 + $6,464.06
8. Quantum_Leap – $4,189.50 + $6,464.06
partypoker $530 High Roller Bounty Hunter $250K Guaranteed
483 entrants, $250,000 prize pool
1. jojopoker236 – $18,200.35 + $25,364.31
2. NewYorkJimmY – $18,175.39 + $4,355.88
3. happymermaid – $12,468.47 + $3,822.66
4. MahmoudMokhtar – $8,673.72 + $5,857.04
5. BRAER_71RUS – $6,152.92 + $6,488.70
6. Double_UP – $4,472.38 + $1,689.84
7. HennHuegele – $3,184.88 + $1,632.42
8. TomHuls99 – $2,303.95 + $1,607.81