Last week, the first ever American Poker Conference preceding the American Poker Awards took place in Los Angeles. A four-panel agenda featuring some of the brightest and most visible minds in the industry led to a few takeaways, which I wanted to share.

Live Streams Are Mandatory
If you're running a live event, a live stream isn't optional. As DeepStacks Poker Tour's Chris Torina put it, "A poker room should never run an event without social media and a live stream." A live stream results in players and viewers marketing the event for you. Free marketing ftw!
Similarly, having commentators who can relate to the audience is critical. As Twitch streamer extraordinaire Jason Somerville put it, when "poker coaches" commentate on live streams, what results is complex analysis that's not relatable to the masses. Read more about dumbing down poker television and live streams. Somerville is an absolute master at relating to the general public.
Integrate Live and Online
If you don't already know, the World Series of Poker is holding an online bracelet event this year. Across the Atlantic, Dusk Till Dawn has partnered with PartyPoker for an 18-starting day tournament taking place both live and online. These two examples illustrate how you can successfully integrate online poker with land-based casinos.
As bracelet winner and longtime PocketFiver Jon Friedberg (pictured) put it during one panel, "Ultimate Poker is an example of what happens when you don't utilize your land-based customer base." The site failed in not one, but two states despite being connected to UFC and Station Casinos.
Moreover, integrating live and online poker will bring in new blood, similar to the boom of a decade ago. As conference organizer Alex Dreyfus summarized, "The best tool to acquire new players at a live casino is online poker."
Be Careful What You Wish For
We've all been clamoring for regulated online poker in the US. And while that's already occurred in three states, regulators have slowed the process of development and promotion rather dramatically. As illustrated by Jeffrey Haas of bwin.party, "overly strict" regulations in New Jersey have made the process of rolling out software updates and bug fixes exceedingly difficult. Giving players what they want can take months due to needing regulatory approval.
Haas said New Jersey regulators "care about everything," which is "fantastic for consumer protection," but suffocates software development time.
Neil Johnson of the European Poker Tour explained that creating a multi-country tour, which would be similar to creating a multi-state tour in the US, was anything but simple: "You have to work with each regulator to explain live and online poker." So, while we're all pulling for regulated online poker, we should be wary of over-regulation.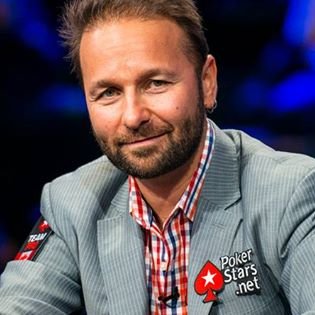 Stop the Rebuys
The final panel of the day in LA featured four high-profile players discussing their vision for the future of tournament poker. One of the main topics discussed was the impact of rebuys, with Somerville saying that the more rebuys a player is allowed, the more the event favors pros. The consensus overall was that being able to buy in once per day, as opposed to unlimited times per day, was optimal.
At one point, Daniel Negreanu (pictured) reminded the audience that he once bought in 50 times to a $1,000 rebuy at the WSOP, illustrating the advantage he has due to his deep pockets. Multi-entry tournaments, similarly, have become commonplace.
Regarding quantum reloads, Mohsin Charania, who was on the same panel, explained that the reaction by players to Quantum Reloads was "mixed." He added, "For an amateur player it's not advantageous."
California Could Take a While

Finally, I wanted to discuss California, the holy grail of online poker markets in the US. When asked for the year in which we'd see the first hand of regulated online poker dealt in California, the responses by panelists were 2016, 2017, 2020, and 2022. By the time a bill is passed, sites are created, and regulatory hurdles are overcome, it could be many years before we're discussing regulated California online poker. Therefore, don't hold your breath.
Want the latest poker headlines and interviews? Follow PocketFives on Twitterand Like PocketFives on Facebook.