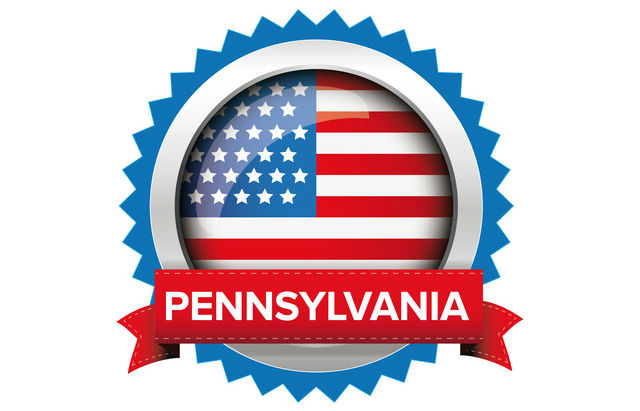 As Pennsylvania continues to discuss the specifics of an online gaming framework in the state, a new bill and continued debate over proposed tax rates have taken center stage.
On April 4, the Pennsylvania House of Representatives passedH 271, which legalizes tablet gaming in airports. Although this bill only authorizes tablet gaming, legislators see this as their path to becoming the fourth state to legalize online gaming since 2013.

Pennsylvania Rep. George Dunbar recently told PocketFives that the ball was in the Senate's court when it comes to finalizing the deal for online gaming and that's exactly what H 271 represents.
By passing H 271 without many details on online gaming, the House is allowing the Senate to essentially fill in the blanks with their preferred options on an online gaming market. Once the Senate can agree on their framework for online gaming and pass a bill, it will then be kicked back over to the House for final approval.
As the Senate continues to mull it options, there are a couple of factors that could trip up the process.
Could the Tax Rate Cause Trouble?
The Senate continues to have a number of gambling options on the table, including aspects from one proposal introduced by Sen. Thomas Killon. This bill is identical to the original gaming bill proposed by Dunbar in the house.
Additionally, Sen. Jay Costa has introduced a gaming bill and one of the biggest differences between these two proposals is the tax rate. Costa has proposed a 25 percent tax rate, which is nearly twice as high as Dunbar and Killon's 14 percent proposal.
The higher the tax rate, the more concern that iGaming may not be sustainable in Pennsylvania. To further complicate matters, a new threat, in the form of an even higher tax rate, has emerged.
OnlinePokerReport.com has recently reported that Republican Sen. Tommy Tomlinson is trying to rally colleagues to support an online tax rate equivalent to what land-based casinos pay – 54 percent for slots and 16 percent for table games.
If Tomlinson's advocacy gains enough momentum, it may be enough to quelch any prospect of an iGaming market in Pennsylvania.
With deliberations ongoing, the Senate is expected to vote on online gaming within the next two weeks.
Video Game Terminals Also on the Docket
Another potential speed bump for online gaming in Pennsylvania could be a proposal for video game terminals (VGT) in bars, private clubs, and other places around the state.
This has been a topic discussed and rejected previously, but reports show that the effort may have more support this time around.
According to the Pennsylvania State Police, there is an estimated more than 40,000 illegal VGTs throughout the state and supporters of VGT legislation are looking to regulate and tax this underground market.
But for casinos, the fear is how these VGTs would presumable eat away at their bottom line.
There's a lot for Pennsylvania lawmakers to dig into and time is starting to run short. May 26 would appear to be the deadline for lawmakers as that is the date that the Pennsylvania Supreme Court gave lawmakers to fix the local tax share on slot machines after it ruled the current setup to be unconstitutional.