Join PocketFives throughout the month of December as we bring you the PocketFives 12 Days of Christmas to help keep you in the spirit of giving.
It's that time of year again when gift givers scramble to pick the perfect gift for the poker player in their life. 
While it's impossible to give the gift every poker player really want – a healthy dose of run good, we have done our best to assemble gift ideas that show that you truly understand how deep their devotion to the game is.
Not everything on this list is going to be for everyone and they won't all be great stocking stuffers. But if you want a gift someone (or even yourself) with some killer poker presents this year here's a few items we like.
Kem/Faded Spade Cards
Sick of playing with cards that resemble disposable napkins like you do at some poker rooms/festivals? Want a deck that looks and feels great in your hand as you turn over the nuts in a bloated pot? Kem branded cards are widely considered a top-tier brand of plastic cards and have been around for decades. They are 100% plastic giving them a great shelf life and have a classic look that will add some class to any home game.
If you want something a little more modern, Faded Spade has introduced an updated four color deck to mimic the online poker look. Faded Spade is also 100% plastic for durability and they have a non-traditional, pretty cool illustration design for the face cards.
You can get a two deck set of either brand for roughly $25.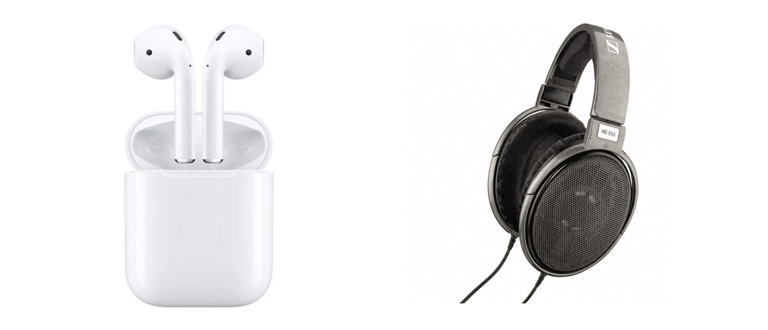 Apple AirPods
Some poker players and poker industry influencers are not really looking to promote images of a hoodied young pro plugged into their headphones, taking down pots while ignoring the table. It's understandable, a table full of players not engaging with other, obsessed with their own media does not a "fun" game make.
However, sometimes you just gotta grind. Downswinging is real and you can't always be the affable storyteller making sure all the recs are having a blast. What you need is some "you" time at the table where you turn up your best motivational playlist, pop in some wireless headphones and get down to business.
Apple AirPods are becoming a top choice for poker players due to their convenience and the ability to keep your head on a swivel, following the action, without all the wires. They sound great, allow you to move around easily and have a little more discretion than a large pair of headphones.
AirPods can be picked up for around $100-$150.
For the online grinder in your life, getting them a pair of great sounding headphones is a great idea. If you are looking for a suggestion here, a classic pair of Sennheiser 650 Open Back is a five-star choice and can be found for around $320 online.
Honorable mention in this category: get a Spotify or Apple Music paid subscription because listening to commercials is not GTO.
PokerGO
This is a no-brainer. A yearly subscription to PokerGO will have the poker fan in your life glued to their computer (or mobile device) watching the biggest names in the game playing for the highest stakes imaginable.
From the revamped Poker After Dark to the heady play in the Super High Roller Bowl, there's always fresh content on the streaming service and it's super cheap. $10 a month cheap or you can get a yearly subscription for as little as $89.
The Pursuit Of Poker Success by Lance Bradley
Wait! Before you go accusing this writer of being a homer (I am) read this. There are a ton of poker books out there – most of which focus on getting better at the game. Bradley's The Pursuit of Poker Success has a unique slant unlike any other poker book out there. It talks to 50 of the most long-lived, success cash game and tournament players in history and has them discuss what it means to be a successful poker player.
It's more than how to play AK to a three-bet, it's more than a simple mindset book (there are good ones for this category too) – the text reads like a motivational blueprint for upping your game from the inside out. Bradley's book, along with a ton of amazing poker texts can be found at D&B poker.
Paperback runs $29.95, ebook $19.99.
Ray-Ban Original Classic Wayfarers
There's been a movement in recent years to remove sunglasses from the poker table. The look is, perhaps, a little cliche and could even be intimidating to newer poker players.
But here's the real deal, for some players sunglasses are a security blanket that allows them to play their best game and hide whatever emotion is going on in their head.
So we say if you are going to wear sunglasses at the table – look good doing it. There is no more classic, cool brand of sunglasses out there than a pair of RayBan's Classic Wayfarer sunglasses.
Dark lenses, sleek design and known for durability these are a pair of sunglasses that you'll enjoy wearing away from the table when down in the Bahamas and you end up busting from the PSPC.
You can fetch these in a number of designs all for around $150 online.
SnapShove App
The SnapShove App, developed by poker pro Max Silver, is a guide to perfecting short stack play. It's both a calculator to help players understand shoving ranges with particular stack depths. It's also a training app that helps players make "perfect decisions every time."
Select how many players are at the table, what the big blind is, how many bigs you have left and your position. The app will give you what range of hands you should be looking to get in the middle profitably. It's must-know concepts for all tournament players.
SnapShove is available on both iOS and Android and the Pro version is only $14.99.
Alcatraz Laptop Backpack from Timbuk2
For the poker player who puts a ton of miles in traveling from tournament to tournament, a nice, reliable backpack is a necessity. As a carry-on item on flights and to store all their needs for a long day in the poker room, it's great to have something that looks as good as it performs.
The Custom Alcatraz Laptop back from Timbuk2 is perfect to tote around everything a poker player could want, including their laptop for when they are in countries and US States that allow for some online grinding.
This rain resistant backpack allows for some killer stylistic customization.
Pick this, and similar bags, up from direct from Timbuk2. The Alcatraz Laptop Backpack runs $144.
A Trip To The World Series of Poker
If you really want to make a splash this holiday season, commit to sending that poker player in your life on what might be their first trip to the World Series of Poker.
Now, we're not suggesting that you withdraw a stack of high society and buy directly into the WSOP Main Event – not at all. While the actual WSOP is the grand attraction in Las Vegas during the summer, the surrounding properties including the ARIA, Wynn, Planet Hollywood and more run their own super series of tournaments and cash games.
For a fraction of the Main Event buy-in, a player could book a cheap flight, stay in a decent hotel, grind tournaments for a few days and still get that rush of having been to the World Series of Poker. The only downside to a gift this grand is once a player makes their way to Vegas in the summer, they usually spend the rest of their poker lives trying to find a way back.
Happy holidays!