Currently sitting at #31 worldwide in the PocketFives.com Online Poker Rankingsis the real roks, who hails from New York. He's ascended the Rankings quickly since he joined the site last November and is also a Triple Crown titleholder. His bankroll received a major shot in the arm after the real roks took down the PokerStars$100 rebuy last November for $84,000 and, more recently, he's found success in the site's Spring Championship of Online Poker (SCOOP). He joins us this week on the PocketFives.com Poker Podcast.
When we talked to the real roks, he had just busted during Level 2 of the 2010 World Series of Poker (WSOP) Main Event. The New Yorker had fallen to 20,000 in chips after calling down a player with third pair. Then, he held 7-6 of clubs on a flop of 10-3-4 and put in a raise over the top of an opponent who had tried to isolate pre-flop. His foe 4bet to 5,800 and the real roks called to bring another 10 on the turn. the real roks shoved and his opponent tank-called with A-K. The river was a blank and the real roks was sent packing from the Main Event.
He qualified for the $10,000 buy-in tournament at the Rio in Las Vegas through PokerStars, the world's largest online poker site. PokerStars set up shop across Flamingo from the Rio at the Palmsand the real roks gave us the inside scoop into his accommodations: "PokerStars put me up in the Palms and it's really, really nice. I can't complain. I've had a good time. I was also at the NAPT and it was a standard hotel room, but I'm not very picky."
He owns the 16th best PLB Score in the business on the strength of 12 victories in tournaments tracked by PocketFives.com in 2010. He final tabled a SCOOP $1,575 No Limit Hold'em 2X Chance Turbo for $105,000 two months ago and finished second in the Full Tilt Sunday Brawl on July 4th for $54,000. He noted what he's looking forward to in the upcoming World Championship of Online Poker (WCOOP) on PokerStars, whose preliminary schedule was released in recent days: "I'm definitely going to be excited for the high-stakes rebuys, the Main Event, and the biggest tournaments."
He's come a long way since he got his start in poker during his sophomore year of college: "I had a couple of friends who played online poker. They weren't that serious about it, but I've been interested in games since I was a little kid. I played chess at a semi-competitive level when I was nine or 10, so as soon as I saw them playing, I was intrigued." Early wins included the Bodog$33 rebuy and success in the 180-man tournaments on PokerStars.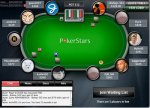 His aptitude in the 180-mans may have fueled his confidence in the online realm: "I was always beating the 180s at a really good rate. As a result, I knew I was a winning poker player even if things didn't go well when I moved up. I was confident in my shove-fold and knew that I would learn the other aspects eventually. It's always nice to know that you have something you can fall back on and crush if whatever you're playing doesn't work out." He's been overly successful, however, piling up over $230,000 in tournaments tracked for the Rankings since June 1st.
Finally, the real roks made a last-minute decision to head to Las Vegas for the WSOP. Consequently, he's been grinding online for the six weeks prior to the Main Event and explained what the fields have been like online: "All of the first places have been smaller, but the fields have been absurdly soft. I think it's been softer than at any time since I've started playing high-stakes tournaments. It's been pretty incredible to grind all summer and have all of the regs be gone. Certainly, there's a lot of money to be had when there's no one good playing."
Check out the rest of this week's PocketFives.com Podcast featuring the real roks.