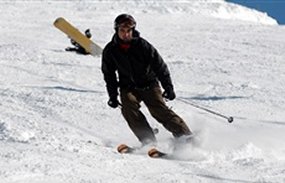 In recent weeks, Andrey aslamegoLamego (pictured) took down the PokerStars Sunday Warm-Upfor almost $80,000. The Brazilian was one of 2,432 players who entered that day and recorded his largest online tournament cash by a factor of five. He plays as Dr_Drey15 on PokerStars and can be found at #473 worldwide in the PocketFives Rankings, his all-time high.

PocketFives: Congrats on winning the Warm-Up. Tell us how you're feeling about it.
Andrey Lamego: I'm extremely happy after winning such an important Sunday Major. It's been a dream since I started playing online two years ago and the day has finally arrived.
PocketFives: Walk us through how the tournament went in general.
Andrey Lamego: Even though it's a Major, I did not play much differently than I usually do. I doubled up five players away from the money. After that, I started to believe I could go a little further since I was playing a short stack for a while.
The semi-final table was the best moment for me. I had a really comfortable stack and was able to apply a lot of pressure on the short stacks.
At the beginning of the final table, already as one of the chip leaders, I got involved in and won a three-way pot holding A-K vs Q-Q vs J-J. Since I was playing a lot of hands and getting the best of most of them, I was extremely confident.
That's when I lost a huge pot in a blind war where I hit a straight, but my opponent, who ended up being the runner-up, had a flush. After losing that pot, he gave me a very hard time and I had to play a lot tighter than I would have liked to, especially because of the ICM involved in a tournament like this.
When we finally got to heads-up, he was about 4:1 favorite and I decided that if I wanted to have a chance, I should start taking more risks, and that's what I did. There were two hands where bluffing gave me the advantage in chips. If my opponent decided to call in one of those hands, my tournament would have been compromised and he would have had an advantage of 10-1 in chips. Fortunately, the decisive hand, a hand that might be considered a cooler in heads-up play, was in my favor and the risks paid off.
PocketFives: Do you have any plans for the money?
Andrey Lamego: I'm really not the kind of guy who spends a lot of money on expensive stuff. I'd rather take the money and travel somewhere with my girlfriend, and that's exactly what I'm going to do. I'll definitely be smart about it and save most of it for tough days.
PocketFives: Will this cash change your poker career in any way?
Andrey Lamego: Honestly, my daily grind will be the same. I'm going to play pretty much what I already do. The biggest difference is that this money will make my life easier during the downswings.
PocketFives: How did you get into poker originally? Why was the game interesting to you?
Andrey Lamego: I worked at IBM as a computer engineer. That's where I met some guys who used poker as an excuse to meet once a week and have some beers. Since I've always liked anything related to math and poker has a lot of it, it got my attention right away and that's when I started to study it.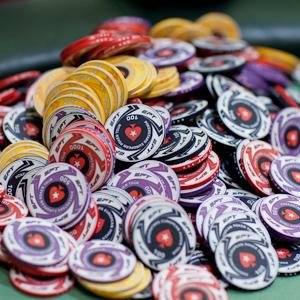 PocketFives: What do you do away from poker? What else interests you?
Andrey Lamego: When I'm not playing, I'm usually at home with my girlfriend and my dogs watching TV.
PocketFives: Is there anyone you'd like to send a shout out to?
Andrey Lamego: I really would like to thank everyone from Smart Team. They were the ones who gave me the opportunity to play poker as an online grinder. Thanks, guys.
I also would like to thank a guy who is, without a doubt, one of the best friends I made in poker and someone who works with me on my game on a daily basis: Thales Koppe. He is also an MTT grinder.
Last but not least, my family and my girlfriend Patricia Kim. As an MTT grinder, she is the one who knows how hard I've worked for this and she is the one who is always with me. It doesn't matter if it is after a bad day or an extremely good day, she's always there for me. She already knows this, but this victory is hers too. Love you.
Want the latest poker headlines and interviews? Follow PocketFives on Twitterand Like PocketFives on Facebook.