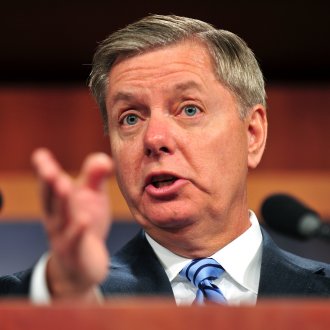 As part of a campaign to put the brakes on internet gambling in the US, three Senators sent a letterto Attorney General Eric Holder on Monday asking for his agency's support for a bill that would reinstate the Wire Act and rid the US of online gambling, even those sites in regulated markets.

—
PocketFives' news coverage is brought to you by Betsafe, one of the leading suppliers of online gaming products worldwide and a major sponsor of Gumball 3000. Sign up now for great bonuses, €3,000,000 guaranteed monthly, and plenty of live events!
—
The letter, penned by Dianne Feinstein (D-CA), Lindsey Graham (R-SC, pictured), and Kelly Ayotte (R-NH), references the Department of Justice's 2011 opinion that the Wire Act of 1961 should only prohibit sports betting, not intrastate online gaming. "Left on its own, the DOJ opinion could usher in the most fundamental change in gambling in our lifetimes by turning every smart phone, tablet, and personal computer in our country into a casino available 24 hours a day, seven days a week," the letter read.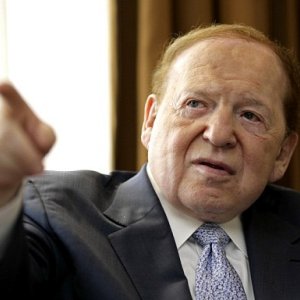 Earlier this year, Graham, along with Congressman Jason Chaffetz (R-UT), introduced a Federal bill dubbed the "Restoration of America's Wire Act," which seeks to reinstate and clarify the original DOJ view that all internet gambling should be prohibited. The legislation was spurred by casino billionaire Sheldon Adelson (pictured) and his Coalition to Stop Internet Gambling and was purportedly written byDarryl Nirenberg, one of the tycoon's own lobbyists.
The letter to Holder continues to parrot CSIG talking points, highlighting that "the FBI has warned [i-gaming] will open the door to money laundering and other criminal activity," and claiming that the industry "is bound to prey on children and society's most vulnerable."
Recent studies by Harvard Medical School, on the other hand, seem to refute the idea that easy access to casinos will increase the number of problem gamblers in society. That research, conducted by Howard J Shaffer, found that for the most part, internet bettors gamble sensibly and within their means.
If Adelson and his acolytes get their wish, then not only would new states be prohibited from offering internet gambling, but Delaware, Nevada, and New Jersey would be forced to shut down all gaming sites that have already been approved and are currently in operation in those states.
Curiously, the Senator's letter then asks Holder point blank: "Since you have changed DOJ's interpretation of the Wire Act… will you support the legislation we have introduced to respond to your reinterpretation of the statute?"
Some observers believe lawmakers like Graham are merely paying lip service to Adelson, who has donated around $31,000 to the South Carolina Senator since 2009; $15,600 of that money went to Graham's campaign in 2013, a short time before he suddenly became interested in the issue of online gambling.
After GOP rising star Eric Cantor's stunning defeatin the Virginia Republican House primary, analysts have stated that lawmakers will be playing it safe and avoid taking sides on controversial issues like internet gaming. "If there is anything Washington hates, it's uncertainty," one insider told the Las Vegas Review-Journal. "Not just internet poker, nothing is going to move forward in Washington," said another.
Others, like Texas Governor Rick Perry (pictured), who would need Adelson's financial backing in a 2016 Presidential bid, have written letters of concern as well. "Allowing internet gaming to invade the homes of every American family, and be piped into our dens, our living rooms, our workplaces, and even our kids' bedrooms… is a major decision," he said in his own note to Congress. "We must carefully examine the short- and long-term social and economic consequences before internet gambling spreads."
But Graham seems to think that his bill could gain traction, saying, "We fully expect the Senate will act on our legislation this year and it is our intent to do whatever we can to make that happen."
Want the latest poker headlines and interviews? Follow PocketFives on Twitterand Like PocketFives on Facebook. You can also subscribe to our RSS feed.