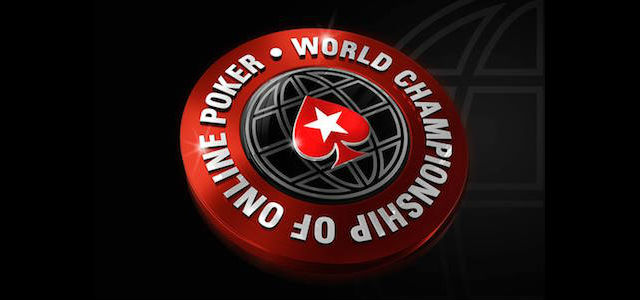 Brazilians have made a habit out of taking more than their fair share of COOP prize pools over the last few years. On Tuesday players from Brazil took all three podium positions in one event and took two of the three podium positions in another one.

Brazilian 'THE ONLY SON' topped the 2,678-player field in Event #54 High (Six Max No Limit Hold'em Progressive KO) to win $39,161.94 + $18,814.71 in bounties. Right behind him in second place were two fellow countrymen. Douglas 'Dowgh-Santos' Ferreira Souza finished as runner-up fro $27,285.82 + $1,601.57 in bounties while Gustavo 'PIUlimeira' Goto took home $19,012.00 + $10,994.46 in bounties for finishing third.
Dutch pro 'DeuceofDuc0′ managed to spoil the Brazilian party by winning Event #54 High ($215 Six Max No Limit Hold'em Progressive KO) for $119.587.54 after a heads-up chop. Brazilians Rafael 'GM_VALTER' Moraes and Rodrigo 'SELOUAN1991' Selouan finished second and third. The Brazilians weren't done there though. 'PLF111' came in fifth for $34,563.48.
Join Global Poker today
. The only social sweepstakes poker room in the USA! Play with Gold just for fun, or with $weeps and cash out your winnings via PayPal.
JOIN NOW
Event #52 ($1,050 Razz) attracted a total of 177 entries with Canada-based 'L1TE-BR1TE' coming out on top for $34,944.19 after chopping with the #4-ranked Ukrainian player, Aleks 'fNx_R' Trofimenko. Russia's 'WTFOMFGOAO', who won Event #24 High earlier this WCOOP, finished seventh and now sits eighth on the PokerStars WCOOP Leaderboard.
Event #52-H: $1,050 Razz
Entries: 177 (123 entries + 54 re-entries)
Prize pool: $177,000
L1TE-BR1TE – $34,944.19*
Aleks 'fNx_R' Trofimenko – $30,968.31*
aDrENalin710 – $21,240.00
Christian 'CMoosepower' Elgstrøm – $15,045.00
Jaime 'jle90' Lezama – $9,735.00
Trabelsi – $7,965.00
WTFOMFGOAO – $6,195.00
Zelja22 – $4,867.50
* Heads-up deal
Event #53-H: $530 No Limit Hold'em)
Entries: 1,729
Prize pool: $864,500
DeuceofDuc0 – $119.587.54*
Rafael 'GM_VALTER' Moraes – $105,119.20*
Rodrigo 'SELOUAN1991' Selouan – $67,258.79
Thomas 'KKsuckAA' Hoang – $48,215.15
PLF111 – $34,563.48
Il-Giuglia – $24,777.17
ImDaNuts – $17,761.75
Simon 'IgorKarkarof' Ronnow Pederson – $12,732.70
PVACC444 – $9,127.56
* Heads-up deal
Event #54-H: $215 Six Max No Limit Hold'em Progressive KO
Entries: 2,678
Prize pool: $535,600 ($267,800 + $267,800 in bounties)
THE ONLY SON – $39,161.94 + $18,814.71 in bounties
Douglas 'Dowgh-Santos' Ferreira Souza – $27,285.82 + $1,601.57 in bounties
Gustavo 'PIUlimeira' Goto – $19,012.00 + $10,994.46 in bounties
B1GL1P$$$ – $13,247.02 + $1,046.88 in bounties
blazinchron – $9,230.15 + $5,350.88 in bounties
Hans-jörg029 – $6,431.32 + $3,850.01 in bounties
G0DplzH3lpMe – $4,481.15 + $6,001.46 in bounties