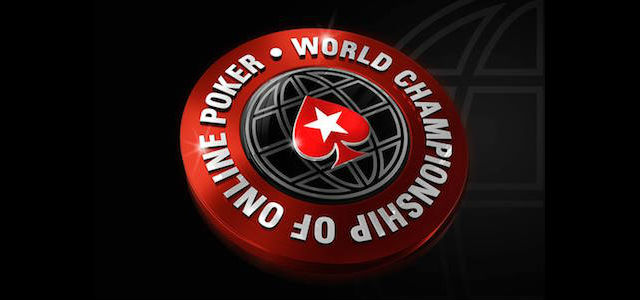 A lot is often made of players who, over the course of their poker career, pick up wins in all three 'COOP series; Turbo, Spring and World. There's only been a handful of players who have collected all three. On Sunday Sweden's 'compris' took a giant step towards joining that group by winning his second COOP title this year alone.

Beating out 90 other entries in Event #75 High ($10,800 Eight Game High Roller), 'compris' earned $247,975. Brazil's Yuri 'theNERDguy' Martins took home $166,075 for his runner-up finish. 'RunGodlike' finished third for $127,400 while Luke Schwartz finished fourth for $86,450.
Last May,'compris' won Event #54 High ($2,100 Eight Max NLHE) for $320,420. He now just needs a Turbo Championship of Online Poker win to join the COOP Triple Crown club.
Russian '84BUKTOP84' was the next biggest winner on Sunday, taking down Event #70 High: ($530 Six Max No Limit Hold'em) for $89,798.88. He made his way through a final table that included Jon Turner, Charlie 'JIZOINT' Combes and 'thehushpuppy' to earn his first WCOOP title.
That wasn't the only victory for Russia on Sunday. 'Futti18' earned $85,815.14 for winning Event #74 High ($530 No Limit Hold'em) for $85,815.14. Current #1-ranked 'C Darwin2' finished sixth for $17,891.54.
And t wouldn't a WCOOP Sunday without a Brazilian victory. Filling that role this week was 'reyals_rs', who won Event #73 High ($215 No Limit Hold'em) for $39,319.99
Event #70 (High): $530 Six Max No Limit Hold'em
Entries: 1,101
Prize pool: $550,500
84BUKTOP84 -$89,798.88
LEN1234980 – $62,568.89
langace66 – $43,596.24
Jon 'PearlJammer' Turner – $30,376.64
thegr8str8 – $21,165.56
Charlie 'JIZOINT' Combes – $14,747.56
thehushpuppy – $11,156.04
Event #73 (High): $215 No Limit Hold'em
Entries: 1,259 (970 entries + 289 re-entries)
Prize pool: $251,800
reyals_rs – $39,319.99
giorgia111nn – $28,544.65
Naryshkin – $20,722.51
clinc3 – $15,043.89
cliff47 – $10,921.37
MyMilkCans=D – $7,928.55
flashdisastr – $5,755.87
Dan 'danjonesdj' Jones – $4,178.57
vic1316 – $3,033.51
Event #74 (High): $530 No Limit Hold'em
Entries: 1,051
Prize pool: $525,500
Futti18 – $85,815.14
monzemann – $62.716.11
Arne 'juarnes' Coulier – $45,834.89
zeruka – $33,497.57
Dylan 'ImaLucSac' Linde – $24,481.10
C Darwin2 – $17,891.54
Oscar 'KungKroon' Kroon – $13,075.70
zyxel888 – $9,556.11
Cyberraver – $6,983.89
Event #75 (High): $10,800 Eight Game High Roller
Entries: 91 (60 entries + 31 re-entries)
Prize pool: $910,000
compris – $247,975
Yuri 'theNERDguy' Martins – $166,07
RunGodlike – $127,400
Luke 'lb6121' Schwartz – $86,450
Antonio7 – $63,700
ShipitFTW911 – $47,775