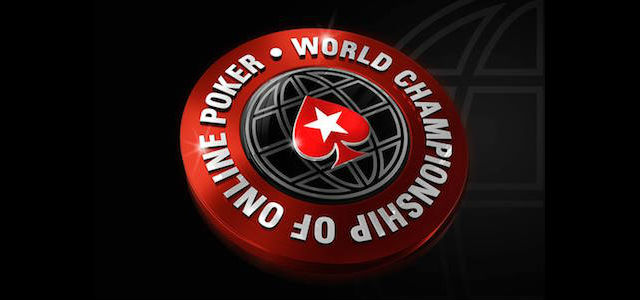 Saturday's World Championship of Online Poker action was all about first time champions. Three different events wrapped up on the High side, with three players each emerging to win the first WCOOP title of their careers.

The biggest winner was Uruguay's 'CROSA COLL' who beat out 1,469 other players to win Event #39 High ($1,050 Thursday Thrill SE) for $113,281.28. He also took home $67,722.09 in bounties for a payday just north of $181,000. Macovei 'FaceRolly' Neculai finished runner-up in the three-day long event for $80,799.87 and an additional $21,755.35 in bounties.
Phase 2 – the final phase – of Event #31 High ($215 HORSE) wrapped up on Saturday with 'Iteopepe88' emerging victorious. The win earned the Hungarian grinder $41,098.64. Runner-up '7PRS' had to settle for $29.296.52 as a consolation prize.
Join Global Poker today
. The only social sweepstakes poker room in the USA! Play with Gold just for fun, or with $weeps and cash out your winnings via PayPal.
JOIN NOW
The final table included a WSOP bracelet winner and a former November Niner. Phillip 'huiiiiiiiii' Hui, who won a Omaha Hi-Lo bracelet in 2014, finished fifth while Jerry 'hummylun' Wong, who finished eighth in the 2016 WSOP Main Event, also finished eighth in this event.
The final event to wrap up on Saturday included a number of previous WCOOP champions making another final table appearance. 'IAmSoSo', who won a WCOOP event in 2015, finished third. Russia's 'ImluckNuts', who won Event #17 (High) in the opening week, finished fourth. Fresh off of his win four days ago in Event #30 (High), 'DSmunichlife' finished sixth.
In the end though it was 'plspaythxbye' who outlasted everybody, taking home $86,409.60 and the first WCOOP title of his career.
Event #31 (High): $215 HORSE
Entries: 103
Prize pool: $200,000
Places paid: 103
Iteopepe88 – $41,098.64
7PRS – $29.296.52
Zelja22 – $20,883.58
skogsbarn – $14,886.52
Phillip 'huiiiiiiiii' Hui – $10,611.62
Mr.Buster – $7,564.32
teruliro – $5,392.10
Jerry 'hummylun' Wong – $3,843.68
Event #39 (High): $1,050 No Limit Hold'em (Thursday Thrill SE)
Entries: 1,470
Prize pool: $1,470,000 ($735,000 + $735,000 in bounties)
CROSA COLL – $113,281.28 + $67,722.09 in bounties
Macovei 'FaceRolly' Neculai – $80,799.87 + $21,755.35 bounties
lbd.pkr – $57,632.23 + $14,994.15 in bounties
sousinha23 – $41,107.37 + $7,800.78 in bounties
Ryan 'i need sheet' Yu – $29,320.69 + $11,541.98 in bounties
Kaila – $20,913.61 + $3,156.25 in bounties
Fiktenasch – $14,917.11 + $11,109.37 in bounties
JacobLarsson – $10,639.93 + $4,281.26 in bounties
Vichyn88 – $8,553.63 + $14,609.38 in bounties
Event #42 (High): $1,050 Six Max No Limit Hold'em/Pot Limit Omaha
Entries: 487
Prize pool: $487,000
plspaythxbye – $86,409.60
chorizo72 – $64,718.92
IAmSoSo – $44,083.58
ImluckNuts – $31,487.27
dynoalot – $22,490.24
DSmunichlife – $16,063.98
undaDISGUISE – $12,875.79