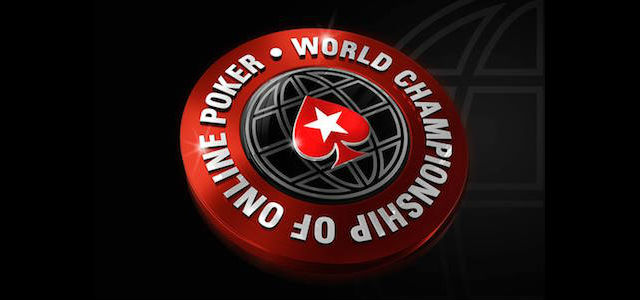 For many online poker players, winning a single World Championship of Online Poker event some time in their career is a highlight. Germany's 'OverTheTop43' took things one step further this year, taking home two WCOOP titles and an 888poker XL Eclipse win. His second win came Monday night and earned him just over $193,000.
'OverTheTop43' won Event #77 High ($1,050 Sunday Kickoff Special Edition) by beating a final table that included 'Gandalf MR', Team PokerStars Pro Andre 'aakkari' Akkari, and eventual runner-up Victor 'vitinhorrn15' Pedote.
The first 2017 WCOOP title for 'OverTheTop43′ came on September 9, when he won Event #33 High ($530 No Limit Hold'em Win the Button) for $81,648. In between those two victories he won 888poker XL Eclipse Event #67 (Lightning Six Max NLHE) as well.
There were four WCOOP High winners on Monday and all four of them took home six-figure scores. The biggest winner of the day also managed to pull off possibly the biggest upset of the day. 'Erikajax1' beat out recent Poker Masters winner Steffen 'Go0se.core!' Sontheimer to win Event #78 High ($520 Sunday Warm-Up Special Edition) for $219,090.38. Sontheimer earned $154,918.91 for his runner-up finish.
Finished 2nd. Feels weird to play HU and not to hit boards????????

— Steffen Sontheimer (@RunGo0seRun) September 26, 2017
Fahredin 'FeriBo' Mustafov won $117,260.19 for beating out the 4,105-entry field in Event #80 High ($215 Eight Max No Limit Hold'em). Falling one spot short of winning a WCOOP title, 'Mr.Kruges' earned $83,585.51 while third place finisher Timothy 'Tim0thee' Adams pocketed $59,582.59.
The last event to wrap up on Monday was Event #81 High ($530 WCOOP Wrap-Up No Limit Hold'em). The single-day event drew 1,303 players with 'Leqenden' coming out on top for a $101,734.89 pay day.
The WCOOP Main Event finishes on Tuesday with Steven 'SvZff' van Zadelhoff leading the final table.
Event #77 (High): $1,050 Sunday Kickoff Special Edition
Entries: 1,238
Prize pool: $1,238,000
OverTheTop43 – $193,318.63
Victor 'vitinhorrn15' Pedote – $140,342.65
blackaces93 – $101,884.30
Rodrigo 'digopapel' Semeghini – $73,964.80
Am4ranth – $53,696.02
onlymtt748 – $38,981.52
Andre 'aakkari' Akkari – $28,299.31
MonsieurRask – $20,544.36
Gandalf MR – $14,914.55
Event #78 (High): $520 Sunday Warm-Up Special Edition
Entries: 3,024
Prize pool: $1,512,000
Erikajax1 – $219,090.38
Steffen 'Go0se.core!' Sontheimer – $154,918.91
mr.salgado30 – $109,544.24
Matt 'All_in_at420' Stout – $77,459.45
skattefar – $54,772.04
Jesusisback0 – $38,729.57
donki4 – $27,385.94
BackToRoni – $19,364.78
sanpri – $13,692.97
Event #80 (High): $215 Eight Max No Limit Hold'em
Entries: 4,105 (2,887 entrie + 1,218 re-entries)
Prize pool: $821,000
Fahredin 'FeriBo' Mustafov – $117,260.19
Mr.Kruges – $83,585.51
Timothy 'Tim0thee' Adams – $59,582.59
kdrAS – $42,472.46
TanTanSWE – $30,275.85
iNFOcALL – $21,581.62
Galio Olio – $15,384.06
salta44 – $10,966.26
Event #81 (High): $530 WCOOP Wrap-Up No Limit Hold'em
Entries: 1,303
Prize pool: $651,500
Leqenden – $101,734.89
Kevin 'KevBoyStar' Stani – $73,855.60
jwall888 – $53,616.82
TheTractor8 – $38,924.12
Anastasiia 'SpringSmile' Syvak – $28,257.63
kareempirias – $20,514.10
gaddulla – $14,892.57
skarpet2 – $10,811.51
vino la iubi – $7,848.81