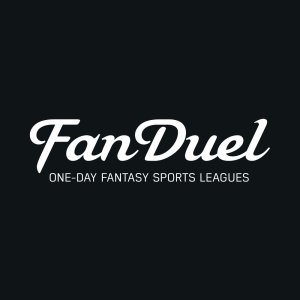 The Week 17FanDuel Sunday Million is offering up $2.5 million in prize money to the top 21,840 finishers in the 114,942-player tournament. stevesokol21took down last week's first place prize with a score of 177.12 points, slightly less than three points per $1,000 salary dollars spent. This is the final week of the regular season, so get in and use your football knowledge to take your shot at this week's $300,000 first place money!

A quick review of Week 16's top 20 Sunday Million finishers reveals the following:
– A handful of different QBs are represented in the top 20, but each of the top six rostered either Tony Romo or Russell Wilson.
– 15 of the top 20 finishers slotted Jason Witten into their TE opening
– 15 of the top 20 rostered Odell Beckham Jr.
– 13 of the top 20 used CJ Anderson
In last week's write-up, we went hit and miss in giving out the following Targets:
– Winners: RB Jonathan Stewart, WR Doug Baldwin
– Losers: QB Josh McCown, TE Julius Thomas
– Neutral: RB Joique Bell
Our Fades failed to reach the success of previous columns, as we were dead on snubbing Greg Olsen and couldn't be further off in fading Eli Manning and Odell Beckham Jr's massive price tag. Jeremy Hill and Matt Ryan were neither big hits nor big misses.
Our column MVP is Doug Baldwin, as we accurately went Target/Fade/Target over the past three weeks; thanks for being predictably inconsistent, Doug!
In setting our large tournament lineups, we are looking to:
– Isolate good value plays based on game flow projections
– Fade the highly owned players that you can make a valid case against
– Pair up your QB with a receiver teammate
FanDuel tournaments give you a $60,000 salary cap to fill the following nine positions:
(1) QB, (2) RB, (3) WR, (1) TE, (1) K, (1) DEF
Let's end the regular season with some flair, a baker's dozen of Targets and Fades. Remember, the watches you buy on Canal Street and Madison Avenue both say "Rolex"; it's up to you to filter out the fugazy from gold that follows:
TARGETS:
QB – Robert Griffin III ($6,600): This is a team that wants to close it out riding the momentum of last week's spoiler. RG3 looks to silence the doubters in the last look of the season and Dallas hits the road off an emotional high in addition to questionable motivation. Price reduction of $300 seals the deal.
QB – Teddy Bridgewater ($7,500): Chicago's miserable defense hits the road off a nightmarish three-game home-stand. They can't contain the run or the pass, making Teddy's floor as high as it will be all year, and his ceiling limitless. Pair with WR Charles Johnson ($6,100, representing a $400 drop in tag) for maximum value.
WR – Allen Hurns ($5,100): Down $300 in price and facing a Houston defense that has trouble with opposing WR2s, Hurns represents the boom-or-bust type that wins a GPP. In a call between Hurns and Marquise Lee, lean to Allen's higher ceiling.
WR – Eric Decker ($5,900) – A $400 tag drop catches our attention, as does the hidden generosity of the Miami defense against opposing WR. Over the last three weeks, the Dolphins have graded out among the worst despite two of those games being against the so-so Baltimore and Minnesota receivers. Even if Geno goes for 170, 1 TD, 2 INT, Decker could easily hit 3x value as the primary benefactor.
WR – Donte Moncrief ($5,300) – Down a massive $600 in price and fresh off burning countless DFS owners yet again, this is a prime contrarian play. Use the recency bias of your fellow owners to your advantage. If TY Hilton sits, he's the #1 downfield threat for a team looking to get the bad taste of Dallas out of their mouth. If TY plays, even better, as Tennessee is right there with the worst at defending opposing WR2s.
TE – Delanie Walker ($5,200) – Want to make yourself look foolish? Recommend any TE who doesn't play for the Patriots. Indy has poorly defended the TE all season and just brought pre-Cabo Jason Witten back from the dead a week ago. A TD reception at a $200 discount seems well within reason here.
FADES:
QB – Tony Romo ($8,900) – Boosted $500 off last week's masterpiece, he now enters DC in a game where he may very well see limited action. For good measure, this is the very opponent that completely owned the Dallas OL on MNF earlier this season. No thanks.
QB – Ryan Tannehill ($8,300) – Bumped up by $400 off the Minnesota loss that ended their playoff hopes and set up a classic letdown spot, he now faces Rex Ryan's farewell defense. Plenty of better options on the board here.
RB – Frank Gore ($5,900) – Arizona has been tough on the opposing RBs all season and you're paying a $500 higher price tag than he sold for last week. Week 17s "if you missed the wedding, don't show up for the funeral" special. The dust covered sliced peaches on the bottom shelf with the 2013 expiration date. Cleanup on aisle 49.
RB – Lamar Miller ($6,700) – Throw out last week's golden matchup with Minnesota and Miller doesn't have a week in over two months that makes $6,700 fair GPP value. Add in the possibility of sharing carries in the meaningless closer and sprinkle the Jets run defense on top and this spells trouble. Pass.
RB – Tre Mason ($6,800) – Is it common sense yet to not go all-in on a RB bumped up $300 in price as he goes into Seattle? Let's be honest; I can't even count this one in the win column. On the other hand, Tom Osborne scheduled Alcorn State for a reason, didn't he?
WR – Riley Cooper ($5,400) – He's up $400 in price. He's the sixth option at best. Don't be fooled; they'll find that Malaysian jet before he finds the end zone again.
As always, keep an eye on the weather and injury reports. Best of luck to all those playing the Week 17 Sunday Million.
If you don't have a FanDuel account, sign up through PocketFives by clicking hereand get a generous deposit bonus plus access to 5,000 one-day leagues each week! Plus, play in this week's Sunday Million, which has a $2.5 million prize pool. Get started.