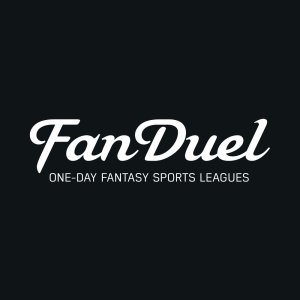 This week's FanDuel Sunday Million is offering up $2 million in prize money, with 91,954 entrants competing for a $200,000 top prize. Payouts will be issued to 19% of the field (17,475 places), so since you're watching anyway, make Championship Sunday a little more fun and get in! In last week's three-way tie for first, a score of 170.88, or 2.85 points per $1,000 in salary dollars, was sufficient to best the field. Check out FanDuel here.

As in all large-field GPP's, in roster construction, we are looking to do the following:
– Isolate good value plays based on game flow projection
– Fade highly owned players that you can build a case against rostering
– Pair up your QB with a receiver teammate
On FanDuel, you have a $60,000 salary cap to fill nine positions: (1) QB, (2) RB, (3) WR, (1) TE, (1) K, (1) DEF
Let's dig in:
GREEN BAY AT SEATTLE (O/U = 46.5)
Since we are going from an eight-team card last week to a four-team card, salary moves are relatively irrelevant, so let's skip that here. The Seahawks are 7.5 point home favorites, so incorporating this into the game total, they're projected to win 27-19.5. In Week 1 of the regular season, Seattle stomped Green Bay 36-16, and I anticipate more of the same here. The big difference is that Super Bowl hero Percy Harvin was a huge factor in the Week 1 meeting and he's now gone.
Russell Wilson ($8,900) put together a solid, unspectacular game, turning things over to Marshawn Lynch ($8,600) and Harvin. There's no reason to not expect more of the 20-carry, 110 yard, 2 TD output from Beastmode again. Roll with confidence.
In terms of sneaky picks on the Hawks, Ricardo Lockette ($4,800) caught 2 of 3 targets for 38 yards and 1 TD in Week 1 and represents an opportunity to spend up somewhere else. His floor is basically zero, however, and you're going to need that TD if you want to reach value here. A more appealing stab could be taken on TE Luke Willson ($5,400), who has had a couple of big games in the last three and Green Bay is nothing special in defending the TE.
On the Packers' side of the ball, you know the names. Aaron Rodgers ($9,100) is banged up and was held under 200 yards passing in the Week 1 matchup, but could be the lowest percentage owned QB on the card. Unfortunately, the split will be relatively even, so the contrarian play isn't here.
On the other hand, as the highest salary WR on the card and coming off a bust game, Jordy Nelson ($8,900) does provide a tempting contrarian play. To sweeten the pot, he went 9/83 in the Week 1 matchup, showing he can still get his when ARod is held in check. Longshot sneaky pick here could be James Starks ($4,500). Eddie Lacy missed part of last week's game with an asthma attack, has a tender knee, and in the Week 1 loss, Starks ripped off a very respectable 7/37 on the ground with three targets out of the backfield. Jonathan Stewart went for a 5.4 ypc average last week, so the Hawks can be run on a bit.
INDY AT NEW ENGLAND (O/U = 53.5)
Week 11 was very unkind to Indy, as the Patriots ran over, around, and through them to the tune of nearly 250 yards, which they matched in the air. Basically, they could do whatever they wanted. The Colts defense is the weakest unit on either side of the ball playing this Sunday. The combined 33 points allowed the past three weeks is taken with a grain of salt: weak performances from the Titans and Green/Gresham-less Bengals proved nothing and the Broncos stinker was likely more the result of an offense that looked out of sync from the first snap than anything the Colts actually did.
If active, Week 11 hero Jonas Gray ($5,300) will be the contrarian pick of too many players, making him too mainstream to roll with. The value here is in the fade. LeGarrette Blount ($5,400) disappeared last week, but this isn't the Ravens front he's facing here. We see Belichick putting it in his hands and using his battering ram to keep the Colts offense cold on the sidelines.
Tom Brady ($9,100) really spread it around in Week 11, with Julian Edelman ($7,500) seeing the most targets with nine and Gronk ($8,200) getting in the end zone with one of his four catches. Danny Amendola's ($5,900) reemergence last week serves to muddle the field completely. Throw in Brandon LaFell ($7,000) and you're just guessing here. Brady should be a really good cash game play with his extremely high floor, but I don't see the explosion here.
The Colts offense figures to be in come from behind mode here and a repeat of his 23/39/303/2 line from the Week 11 chase would make Andrew Luck ($9,200) a very solid play. Dan Herron ($7,000) is priced beyond sleeper status now and is looking more and more banged up by the quarter. Fade the high ownership and expect something looking closer to the 19 net yards rushing the Colts put up in Week 11.
The pass game for the Colts is where the Sunday Million will be won or lost, as the yards are going to come – but from who? Coby Fleener ($5,500) scorched the Pats for 7/144, but that was with Dwayne Allen ($5,300) hobbled. A repeat seems unlikely. TY Hilton ($8,200) was locked on Revis Island and went 3/24 in the Week 11 massacre. He will be under-owned as a result, so this might be a good spot to show a little faith. Joe Flacco did find seams in this defense last week to the tune of 292 yards & 4 TDs, so why not be bullish on the best receiver on the team figuring to pass for the most yardage?
The Hakeem Nicks versus Donte Moncrief (both $5,300) call is very tough. Nicks went 2/15/1 TD in the Week 11 game and did almost exactly the same last week. Moncrief is more of the home run hitter sort that you lean to in GPPs. I'll lean to Nicks' post season track record and the fact that he's a more appealing red zone target. Reggie Wayne ($5,000) is the wildcard – he looks shot, but went 5/91 in Week 11.
Best of luck to all competing for the $200K top prize in the Sunday Million. Sign up for FanDuel here.