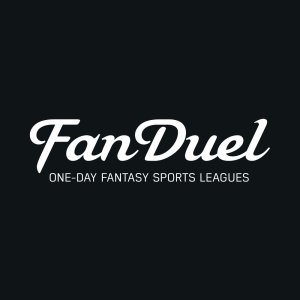 TheWeek 18 FanDuel Saturday Million is offering a field of 80,459 a chance to vie for a $175,000 top prize in a $1.75 million in prize pool. The payouts this week go to the top 18% of finishers. rsane21 took down last week's first place prize with a score of 184.6, just about three points per $1,000 salary dollars spent.

With a four game slate facing us this week, we will pass on the review of the top 20 roster compositions of last week's games, as the patterns of a full card bear little relevance to what is required to hit big in a playoff format.
As always, regardless of the number of games being offered, in setting our large tournament lineups, we are looking to:
– Isolate good value plays based on game flow projections
– Fade the highly owned players that you can make a valid case against
– Pair up your QB with a receiver teammate
FanDuel tournaments give you a $60,000 salary cap to fill the following nine positions:
(1) QB, (2) RB, (3) WR, (1) TE, (1) K, (1) DEF
Due to only eight teams to choose from, you're going to want to really make a seriously contrarian play or two if you're looking to win. With that in mind, let's go game by game and show where our analysis of this weekend's action leads us.
Arizona at Carolina
The lowest over/under of the weekend, which naturally makes this a good spot to find a couple of players who might be underrepresented in the Saturday Million. Arizona has been below average all year against opposing fantasy QBs and have been as bad as it gets over the last three weeks, so Cam Newton ($8,300) at home presents a solid play. Nobody is worse in defending the TE, so Greg Olsen ($6,400) makes a nice pair-up option. He will be highly owned, so brave souls who fade his annoying mug stand a chance of getting a huge edge on the field should all not go according to plan.
On the other side of the ball, Arizona has not scored more than 18 points in a game since Carson Palmer went down and there's no reason to suspect anything changes. An injured Larry Fitzgerald is being offered at the all-time low price of $5,700, so if you see a TD in the Cards' future, you could do worse than projecting it onto the hands of this great playoff performer. Michael Floyd ($6,600) is up $500 off last week, so tread lightly.
Baltimore at Pittsburgh
Le'Veon Bell didn't practice on Thursday and I'd strongly lean against seeing him on Saturday. Josh Harris ($5,600) looks poised to get the start, with Diri Archer ($6,600) in line to see his fair share of snaps as a change of pace play. Baltimore is solid against opposing RBs, but I'm still tempted to bite on Harris and the wiggle room his price tag gives me in other roster spots. Big Ben ($8,500) will get his points, but he will be very highly owned. The Ravens are weak against fantasy WR, but especially so against WR2s, so the hit-or-miss Martavis Bryant ($5,600) is back in play.
For the Ravens, Joe Flacco ($8,200) and Torrey Smith ($7,100) look like a live combo against the poor Pittsburgh pass defense. I prefer Joe Cool to Big Ben here, as his ownership number should be significantly lower.
Cincinnati at Indianapolis
I know it's the playoffs and all, but Andy Dalton ($7,800) merits a long look here. You can't beat the price, Cincy is projected to put up around 23 points, and Indy's defense has gotten stingy of late against opposing fantasy RBs (putting us off them this week), so we could very well see a couple of TD tosses.
AJ Green ($8,500) practiced on Thursday, but is still under the concussion protocol, so watch the news. If he's good to go, he will be vastly under-owned, making him an interesting contrarian play. Dalton has found a trusted outlet in Jermaine Gresham ($5,300), making him a decent choice for those looking for an alternative to Olsen. Indy's defense has been great against WR2's, so don't look to get cute there.
On the Colts' side of the ball, Andrew Luck ($9,700) is an obvious, yet expensive play. Dwayne Allen is slated to return, so I'm not going to try to guess which TE gets the action. The Bengals were awful all year against opposing RBs, but have tightened up somewhat in the final month; Dan Herron ($5,400) is cheap and has upside. TY Hilton ($8,600) is going to get his points and is $600 cheaper than Antonio Brown and Hakeem Nicks ($5,400) with 12 catches in the last two weeks presents a viable option.
Detroit at Dallas
The second highest over/under on the weekend card. On the downside, tourney players will over-buy here in order to have the last game tourney sweat. You'll probably have to find a player or two in this one, but strategy-wise I'd be trying to minimize exposure somewhat. In that spirit, let's look to fade the big name studs here if we can.
For the Lions, the RB by committee is scary, but Joique Bell ($6600) is the best of the bunch and won't be mass-owned, so if you're still looking for your RB2, he might fit well. Dallas' defense is poor against opposing WR2s, so Golden Tate ($6,800) should be kept in mind. His production has taken a hit with Megatron back, but he could handsomely reward the faithful.
Dallas will be looking to ride DeMarco Murray ($9,000), but with Bell unlikely to go for Pittsburgh, Murray figures to be the highly owned cornerstone play. Detroit is tough on opposing RB, so I'll find a fade here. With the strong Lions' front four, I can see Tony Romo looking to unload quickly and Jason Witten ($5,400) is in line to benefit; Detroit has been generous to the opposing TE. Dallas has been an absolute scoring machine for a majority of the last two months, but my strategy in a GPP will be to zag here when the rest choose to zig. High risk/high reward ships these.
Sign up for FanDuel here if you don't already have an account to play in this week's slate. You'll get a match bonus and there's $10 million in cash and prizes paid out every week.