With elections having come and gone in the United States, lawmakers will return to Washington, DC for a so-called "lame duck" session next week. Rumors have been flying around our community about a hearing in the House Judiciary Committee to address legislation from Congressman Jason Chaffetz(R-UT) to prohibit online gambling. PocketFives caught up with Poker Players AllianceExecutive Director John Pappas to get the inside scoop.

PocketFives: Are the rumors about a House Judiciary Committee hearing during the lame duck session to ban online gambling true? What will or could be discussed and what are you hearing?
John Pappas: The rumors are absolutely true. While it is not yet set in stone, I expect the Crime Subcommittee to announce a legislative hearing on the Chaffetz bill for a date during the lame duck session.
PocketFives: Who or what is spearheading the efforts to get a hearing held? Why would Congress take up valuable time discussing this topic during the lame duck session?
John Pappas: Congressman Chaffetz and a few other members of the Committee have asked for a hearing on the bill. Couple that with the outside force of Sheldon Adelson, his millions in donations to Republican candidates, and his desire to ban online gaming and you have the rationale. It's both a favor to Chaffetz (pictured below) and a "thank you" to Adelson.
I am not going to defend the rationale for holding this hearing, but having a public debate on the prohibition bill could be a good thing for proponents of regulation. We have the facts on our side and if those can be presented during the hearing, it will undermine the calls for a prohibition. That said, taking up any time during the lame duck to address internet poker prohibition is laughable and could be potentially embarrassing for the Republicans pushing for it.
Let's have this debate next session when there is actually a process. It is not appropriate to discuss this issue during a condensed time frame when Congress should be focusing on more pressing matters facing the American public.
PocketFives: Do you foresee the bill getting passed in any form during the lame duck session? Could it be tacked onto an unrelated measure like the UIGEA?
John Pappas: We are taking that threat very seriously and are on high alert during the lame duck session. For those of us who lived through UIGEA in 2006, we know there is always a chance for last-minute shenanigans. It would be a huge mistake for any poker player or i-gaming company to ignore the potential threat. And it doesn't end with the lame duck; 2015 is going to be a fight as well. We have been building our defenses and will need the grassroots support of the poker community to kill this threat.
PocketFives: Were any "poker jokers" defeated last night? Can you give us your reaction to what happened on Tuesday?
John Pappas: Many of the political "jokers" were in safe elections, so it was unlikely they would be defeated. We did, however, score two victories in Massachusetts. Martha Coakley, the candidate for Governor and an outspoken opponent of internet poker, was defeated in a very close race. Also, the PPA actively campaigned for defeat of the casino repeal measure (Question #3) and the pro-gaming side won that fight handily. I have no doubt that poker players contributed to these political victories.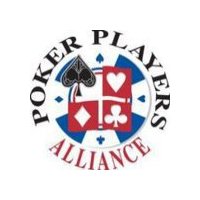 PocketFives: What can concerned poker players do? Who should they contact and what should they say?
John Pappas: I'll start with the easy stuff. First, please become a dues-paying member of the PPA. It is a $15 annual investment into the future of the game. It should be a no-brainer; every dollar we raise is used in our fight to preserve and promote this game we love. It takes money to lobby Congress, lobby in state capitals, and defend poker as a game of skill in the courts.
Next, and still pretty darn easy, send a letter to your member of Congress. Or better yet, pick up the phone call their office in DC and in your hometown and tell them to support regulated internet poker. Also, tell them to oppose a misguided internet gaming prohibition.
The most impactful communication with a lawmaker is a face-to-face meeting. It is easier to do than you think. Your member of Congress or a member of their staff is accessible to you and they will meet with you to discuss matters of importance to you. Call the local office and try to set up a meeting. Bring a couple of like-minded poker buddies and share with the Congressperson or their staff why you care about this issue.
The important thing is to be heard; silence is deadly for us. Lawmakers need to know there are people who care about playing poker. They need to hear from you directly. The PPA is doing all we can and, with your help, our voice is that much stronger.
PocketFives: Is there any momentum to try to pass or discuss a pro-online gambling bill during the lame duck?
John Pappas: Unfortunately, there does not appear to be momentum for the Barton bill at this time. Our best bet for the lame duck is for Congress to do no harm and continue to allow the states to proceed with internet poker regulation.
Want the latest poker headlines and interviews? Follow PocketFives on Twitterand Like PocketFives on Facebook. You can also subscribe to our RSS feed.