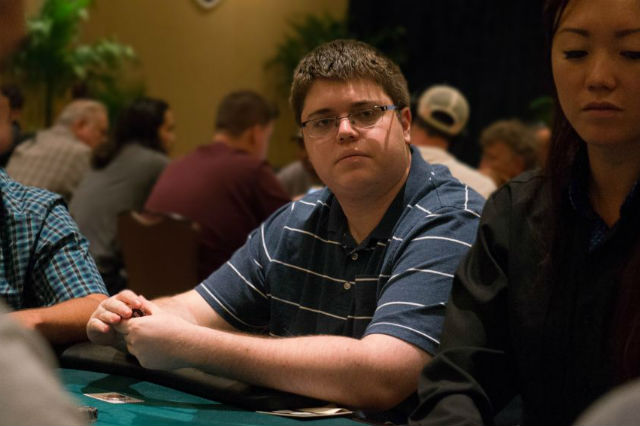 It all started with a tweet from PocketFives Community Manager Kevin Mathers in early May asking who the best American player under the age of 25 was. Of those that responded, the overwhelming opinion was one player: Ian O'Hara.
prolly Ian O'Hara if he's still that young

— Jason Mercier (@JasonMercier) May 1, 2017
And Mercier would know. Two summers ago, Mercier and O'Hara battled heads-up in the Seminole Hard Rock Poker Open High Roller before chopping up over $1,000,000. Mercier won the tournament, but O'Hara, who wasn't even 21 at the time, walked away with a slightly bigger score.
"He's one of the only Americans that are really young but plays at the highest stakes. He plays all of the high roller events," said Jason Mercier. "I think he's very good. He has a very sound game and the few times that I've been at his table I've been impressed with how he's played."
O'Hara represents a paradigm shift in American poker. From 2003 until April 15, 2011, Americans were playing online poker and the number of world class players under the age of 25 would have made Mathers' original question a lot harder to answer. O'Hara could almost be a throwback to the generation of players who came up before button mashing became a thing.
"I don't really play online, ever. Just mostly play live tournaments and cash games," said O'Hara, on Day 1 of the $10,000 Six Max event at the 2017 World Series of Poker.
Mercier looks at the pace at which O'Hara has risen in the world of tournament poker without being able to put in the volume and learn the lessons he did online, and isn't sure he could have done the same.
"I think it's possible, but unlikely. I started playing live with my friends and stuff before ever discovering online poker but I think that playing online as much as I did helped me develop not only my game but also learning how to not tilt and understanding the swings of the game and that's stuff that's just takes so long when you're playing live," said Mercier.
Still only 23 years old, O'Hara also first started playing the game in middle school with friends and neighbors and while they were playing mostly for fun, O'Hara took a keen interest in getting better right away.
"Pretty much just watched a lot of poker, watched what people did over time, trends and stuff, just played and picked it up a little easier than other people," said O'Hara.
His results speak for themselves. He's cashed for $1,712,709 in the first years of his career. The Florida native had the benefit of being able to legally play in casinos since he was 18 years old. When he was 18 he was playing smaller buy-in tournaments in Florida, winning his first tournament at the Isle Casino in Pompano Beach, Florida for $29,530.
"Well, four years ago I was only 19, so I could only play in Florida pretty much. I ran hot to start, won some lower buy-in tournaments, played more cash and built up that way," said O'Hara.
Having the respect of Mercier, another born-and-raised Floridian, is something O'Hara doesn't take lightly.
"I think it's pretty cool. It's a huge (sign of) respect from people like Jason Mercier who have $20-25 million in earnings and have been playing for ten years and have won a bunch of stuff," said O'Hara, who plans on playing as many of the No Limit Hold'em events as possible during the WSOP.