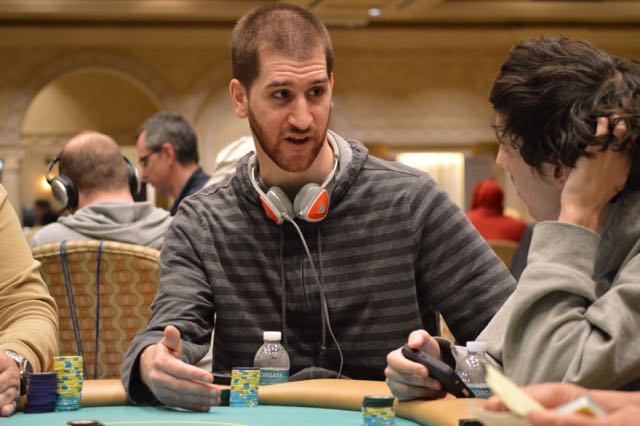 Over 7,000 entrants jumped in this year's WSOP Main Event and roughly half of them returned Wednesday for Day 2C. Mike Azzaro is one of those players and is making his second straight Day 2 appearance. Last summer, Azzaro made a Day 5 run that wound up with him earning his best tournament result from his 187th place finish. Azzaro brings 30,300 into Day 2 and despite being under starting stack, knows that it's a long road ahead to best or exceed his place from a year ago.

"It's hard not to think about where I was last year. I'm going to take it one hand at a time and focus on bagging one day at a time. I bagged 30,000 which is below starting stack but I still have 50 big blinds. My intention for Day 2 is to bag again."
The Main Event is different from nearly all other tournaments in that it doesn't reach the money until Day 3 or Day 4, compared to others that reach that checkpoint by Day 2. With so many players returning for Day 2C, it's effectively another Day 1 and Azzaro recognizes the importance of having to put another good day of poker together in order to reach the $15,000 min-cash.
"Both days are very important as you need to play well and bag chips if you want to reach the money and eventually the final table."
In the week leading up to his Day 1C Main Event entry, Azzaro cashed in three events, his best streak of consistent success in the last few weeks. Azzaro believes the "momentum" of reaching the payout cage helps in confidence heading into the best tournament of the year.
In order to best prepare himself for what will be an arduous grind, Azzaro is planning to relax, take his time, and be mentally prepared for whatever might lay in front of him.
He's made the climb up the mountain before and Azzaro has the tools at his disposal to chip up on Day 2 and potentially leave Las Vegas in the black for the summer.