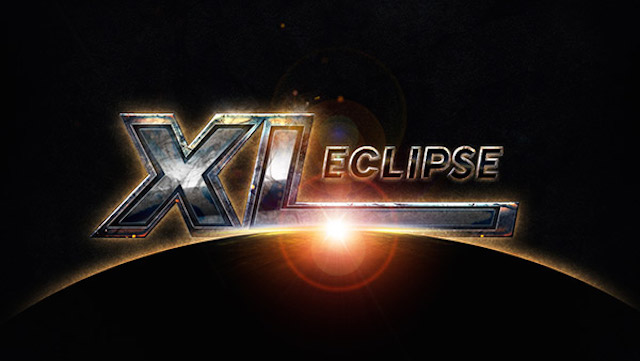 With only two days until 888poker's XL Eclipse $1,500,000 Main Event gets underway, players flocked to the 11 events on Friday's schedule to try and get some momentum heading into the mammoth final weekend of the series. Highlighted by a trio of Knockout tournaments, there were $180,000 in guarantees up for grabs and every single contest exceed their fair share of that amount.

Latvia's 'Whispering_w' kicked things off by taking down the very first contest of the day, Event #157 ($109 $15,000 Lightning 6-Max NLHE) for $3,413.28. His road to his first XL Eclipse title wouldn't be easy though as he had to go heads-up against PocketFiver, former Worldwide top-20 player from Sweden, 'myhometown'. The pair ended up making a deal, one which actually paid the Swede about $500 more than 'Whispering_w', but in the end, the victory would go to the Latvian. Also at this stacked final table was the current Worldwide #2-ranked player 'tutten7' who fell in 4th place adding about $1,500 to the over $40,000 he's made during the XL Eclipse series.
The largest score of the day belonged to Canadian grinder'alexos888' who punched his way to a victory in Event #163 ($150 $30,000 Knockout NLHE). The tournament carried with it the largest guarantee of the day and 'alexos888' claimed $6,308.10 of it as well as an extra $369 in bounties. Nearly as nice as the payday is the title, his 2nd of the series, which puts him in the elite XL Eclipse two-time champion club. With this win, 'alexos888' is approximately $10,000 away from achieving $1 million in lifetime earnings.
Even more PocketFivers took down tournaments on Friday including Alberta, Canada's #1-ranked player'popsnpoker' who defeated the largest field of the evening in Event #165 ($35 $25,000 Friday Challenge NLHE) for $4,766.81. The UK's 'Sw33ney' took home $4,800 for first in Event #166 ($109 $15,000 Tornado NLHE) while'guialves27' took his first XL title in Event #159 ($30 $15,000 Deepstack Swordfish).
XL Eclipse Day 13 Winners
| | | | |
| --- | --- | --- | --- |
| # | Event | Buy In | Payout |
| 157 | $15,000 Lightning 6-Max NLHE | $109 | $3,413.28* |
| 158 | $15,000 Breeze NLHE | $55 | $2,921.85 |
| 159 | $15,000 Deepstack Swordfish NLHE | $30 | $2,863.82 |
| 160 | $20,000 Crocodile NLHE | $160 | $5,192.25 |
| 161 | $15,000 Swordfish NLHE | $30 | $2,879.41 |
| 162 | $20,000 Monsoon NLHE | $55 | $4,001.11 |
| 163 | $30,000 Knockout NLHE | $150 | $6,308.10 + $369 |
| 164 | $15,000 Mini Knockout NLHE | $35 | $3,239.06 + $97.50 |
| 165 | $25,000 Friday Challenge NLHE | $35 | $4,766.81 |
| 166 | $15,000 Tornado NLHE | $109 | $4,800 |
| 167 | $10,000 Turbo Knockout NLHE | $75 | $2,268.25 + $280 |
* denotes final table deal