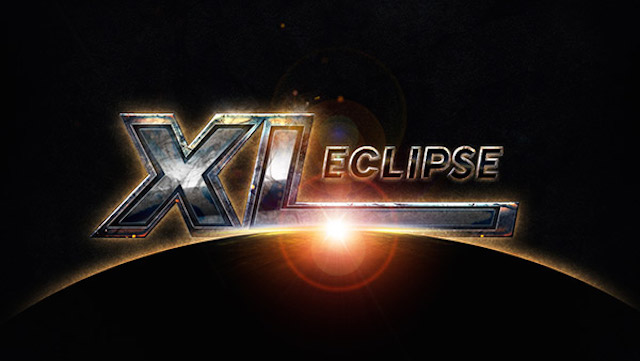 On Tuesday, 888poker's XL Eclipse offered giant guarantees with enormous payouts, but the main focus of the day was raising money for those in need. Of the 11 events on the day's slate, three were branded as "Chip-In!" tournaments – where all the tournament fees would be donated to the REG charity of choice, Against Malaria Foundation. The Against Malaria Foundation takes 100% of all donations and uses the funds to purchase long-lasting insecticidal nets, distributing them to people in need and helping ensure that they are used properly in an effort to help protect people against the very preventable disease of malaria.

There was a lot of money to be raised as the biggest buy-in event of the entire series, Event #126 ($5,200 $500,000 Super High Roller Chip-In!) ensured that $200 for every player would be used to help those in need. With 87 players (and their 37 re-entries – which had the donation of fees attached) the players helped raise over $24,000 in this event alone. It was certainly a worthy cause for Belarus' 'spider4444'who took home the largest cash of the entire series thus far with his $170,500 first place prize. Russia's 'EvonmiYa' earned himself $114,700 for finishing as the runner-up and while he certainly would have liked to win it all, the score is the current largest of his profitable career. PocketFiver 'Zebest7r' also made the final table and took home a career-best cash for over $43,000, good for fifth place, as did well-known live and online pro Mike 'SirWatts' Watson, who finished in eighth.
The players in Event #127 ($215 $150,000 Mini Chip-In!) were also in the giving mood. The contest drew 585 runners, 360 of which found themselves re-entering. The result of which was another generous amount of money being donated – over $14,000. Current Worldwide #6-ranked player, Joao 'Ineedmassari' Paulo Simao, ended up being crowned an XL Eclipse champion and earning $35,702.10 for first place, adding to his already impressive $6 million in lifetime earnings.
The final event that had players chipping in was Event #130 ($55 $15,000 Turbo Chip-In). The turbo format brought in an additional $1,850 in donations as 277 players (and their re-entries) fought for the $3,783.25 cash up top. 'SweetDeuce' defeated the UK's 'Entropally' for the title, while the Brit cashed for $2,775 as a consolation.
All told, the day brought in over $40,000 for Against Malaria Foundation. With the long-lasting insecticidal nets (LLIN) costing $2.50 each the players at 888poker helped people in need with over 16,000 new nets. For information on the Against Malaria Foundationvisit them on their website.
XL Eclipse Day 10 Winners
| | | | |
| --- | --- | --- | --- |
| # | Event | Buy In | Payout |
| 120 | $15,000 Lightning 6-Max NLHE | $109 | $5,720 |
| 121 | $15,000 Breeze NLHE | $55 | $3,134.70 |
| 122 | $15,000 Deepstack Swordfish NLHE | $30 | $3,163.60 |
| 123 | $40,000 Crocodile NLHE | $160 | $8,736.52 |
| 124 | $15,000 Swordfish NLHE | $30 | $2,872.79* |
| 125 | $20,000 Monsoon NLHE | $55 | $4,560 |
| 126 | $500,000 Super High Roller NLHE | $5,200 | $170,500 |
| 127 | $150,000 Mini Chip-In NLHE | $215 | $35,702.10 |
| 128 | $40,000 Tuesday Challenge NLHE | $109 | $8,626 |
| 129 | $15,000 Tornado NLHE | $109 | $3,572.67 |
| 130 | $15,000 Turbo Chip-In NLHE | $55 | $3,783.25 |
* denotes final table deal