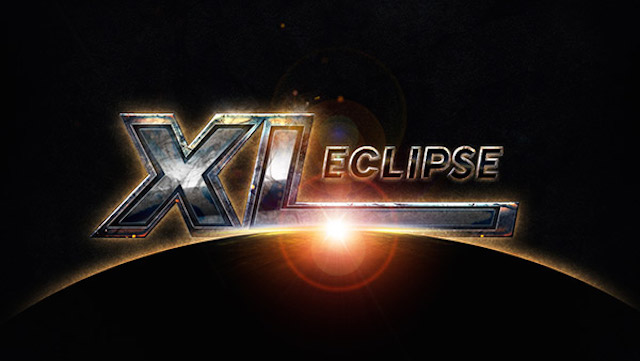 In addition to the return of PLO to the XL Eclipse schedule, 888poker unveiled their latest tournament theme catered to those players who always want to know "what'd you have?" A pair of "ShowMe!" tournaments added a new wrinkle to the game where every winning hand would be revealed. Every bluff, every value bet and everything in between – if it dragged the pot, the table got to see it.

In Event #118 ($55 $10,000 ShowMe! NLHE) it would be Russian player 'ElGradiente' who not only showed his cards, he was showed the money. Outlasting the field of 226 and taking down 'UrBadBeat' in heads-up play, he took home $2,310.85 as well as the XL Eclipse champion title. The mini version, Event #119 ($5 $3,000 Mini ShowMe! NLHE), was one of the best bang-for-your-buck tournaments over the entire XL Eclipse series. At only $5, 641 players flocked to the fun-themed tournament whereYaDaKiss'' won it all and made 100x his buy-in with his victory.
PocketFiver 'gifuhorna' joined the two-time champion club on Monday as he took down Event #117 ($109 $15,000 Tornado NLHE). The former Top-30 ranked professional from Finland claimed one of the largest cashes of the day, over $5100, when he defeated Brazil's Alexandre 'Cavalito_' Mantovani heads-up. Notable finish in this one includes 888poker ambassador Parker '888tonkaaaa' Talbotjust missing out on the final table, finishing in 14th.
A pair of PocketFivers took home their first wins of the series as well. Osmas Alves 'Chipss182' Martins Junior from Brazil won over $2,000 in Event #116 ($22 $10,000 Monday Flush NLHE) while 'marko2710' ended up on top in Event #109 ($109 $15,000 Deepstack Swordfish), the largest tournament of the day.
XL Eclipse Day 9 Winners
| | | | |
| --- | --- | --- | --- |
| # | Event | Buy In | Payout |
| 107 | $15,000 Lightning 6-Max NLHE | $109 | $4,966 |
| 108 | $15,000 Breeze NLHE | $55 | $3,134,70 |
| 109 | $15,000 Deepstack Swordfish NLHE | $30 | $3,340.22 |
| 110 | $20,000 Crocodile NLHE | $160 | $6,450 |
| 111 | $15,000 Swordfish NLHE | $30 | $3,179.18 |
| 112 | $20,000 Monsoon NLHE | $55 | $4,838.40 |
| 113 | $10,000 Omaha Hi-Lo PLO8 | $109 | $3,458 |
| 114 | $5,000 Mini Omaha Hi-Lo PLO8 | $12 | $951.27* |
| 115 | $10,000 Monday Royal NLHE | $22 | $1,569.67* |
| 116 | $10,000 Monday Flush NLHE | $22 | $2,056.32 |
| 117 | $15,000 Tornado NLHE | $109 | $5,117 |
| 118 | $3,000 Mini ShowMe! NLHE | $5 | $566.70 |
| 119 | $10,000 ShowMe! NLHE | $55 | $2,310.85 |
* denotes final table deal