XL Eclipse: Finland's 'VALIUM4WIN' Scores XL Title In Quarterback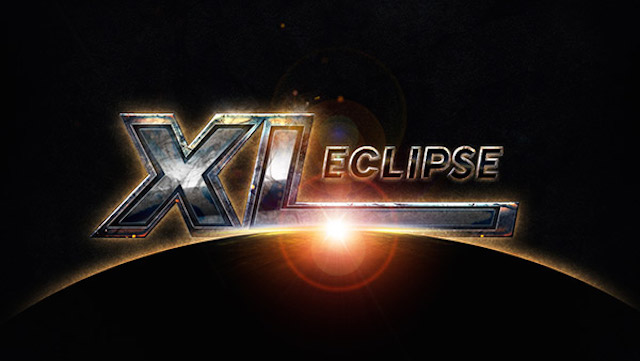 As 888poker's fall online series XL Eclipse heads into the final weekend, players took the opportunity on Thursday to register for a trio of tournaments that serve as a good warm-up for the upcoming $1,000,000 Main Event. The "Quarterback" was the focus of the day with players being able to re-enter and receive 25% of their starting stack for 25% of the cost. With $95,000 guaranteed money on the line, plenty of players received a much needed added boost to their bankrolls.
Five Figures For 'VALIUM4WIN'
The largest score of the day came in the featured tournament, Event #22: $50,000 Quarterback. Finnish grinder 'VALIUM4WIN' bested the 208 players that put up the $215 buy-in and he took home the $10,954.29 first place prize. He defeated 'futomaki123' in the heads-up battle. The runner-up 'futomaki123' claimed the second largest prize of the day of $7,897.25. German player 'KellerA' rounded out the top three, earning just shy of $6,000 for his bronze finish.
Denmark's 'MttRaven' topped the list of the 485 players who entered Event #23: $25,000 Mini Quarterback. With the victory, he turned his $44 buy-in into $4,750. Joining the Dane as a newly minted XL Eclipse Champion is 'kozirok_bel' from Belarus. He took his title by besting the 182 players who jumped into Event #24: $20,000 Late Quarterback where he won $4,633.29.
Thursday's Results
| Event | Buy-In | Entries | Prize Pool | Places Paid | Winner | Country | Prize |
| --- | --- | --- | --- | --- | --- | --- | --- |
| Event #22: $50,000 Quarterback | $215 | 208 | $50,950 | 27 | VALIUM4WIN | Finland | $10,954.29 |
| Event #23: $25,000 Mini Quarterback | $44 | 485 | $25,000 | 63 | MttRaven | Denmark | $4,750.00 |
| Event #24: $20,000 Late Quarterback | $109 | 182 | $21,550 | 27 | kozirok_bel | Belarus | $4,633.29 |
Familiar Names In The Standings
As the 2018 XL series winds down, players who have been grinding the series are starting to earn multiple cashes. Some are even get close to winning some of the $600 bonus tournament tickets.
XL title winner Feargus 'EZ.PZ.' Murphy from the UK, who won Event #8, cashed in his fourth and fifth event. He took 16th place in Event #22 for $636.87 and earned another $150 for a 21st place finish in Event #23. He's already earned the bonus $600 ticket and with four more cashes in the final 10 events, he'll earn another $215.
Andreas 'r4ndomr4gs' Berggren found himself at the final table of the same event, locking up a $2,547.50 cash. This marks the third cash for the Swedish powerhouse, another recipient of a bonus.
2017 XL Eclipse champion '_Lord_Xenu_' picked up a pair of cashes in Thursday action. A fourth-place finish in Event #22 for $4,458.12 and a min-cash of $215.50 in Event #24.
Speaking of Event #24, World Series of Poker standout Kenny 'SpaceyFCB' Hallaert made a deep run, just missing out on the final table by finishing in 11th for a modest $377.12.
Finally, Russian superstar Arsenii 'josef_shvejk' Karmatskiy picked up his second series cash with a  19th place finish in Event #22 for $509.50. The #36-ranked players will add that to his over $2.6 million lifetime earnings.
PocketFivers In The Mix
When there's a big online series, PocketFives members tend to show up in force and go deep. Thursday was no exception.
Joining Berggren at the final table of Event #22 was Lithuania's #18-ranked player, 'perfking'. Although he made that final table he was the first to fall, finishing in ninth for $1,019.
Slovenia was well represented in Event #23 as 'ryuzaki16' finished as the runner-up, collecting $3,500 for his efforts. That is a new career-high cash for the Slovenian. Taking a seat at the same final table was Brazil's 'bubbleboybr' who fared much better than the bubble and won $1,375 for fifth place. Finally, 'WalmartCNXN' rounded out the final table by hitting the rail in ninth place for $415.
In Event #24, Jack 'Jackerzzzzzz' Loraine from the UK narrowly missed earning a title, bowing out in second place for $3,340. While Germany's 'Canyoh' took fourth for over $1,885.
Friday's Schedule
It's bounty hunting time as a trio of Knockout tournaments is scheduled for Friday. Take out an opponent and earn some extra cash – how hard can it be?
XL Eclipse #25 – $25,000 Knockout – $150
XL Eclipse #25 – $15,000 Mini Knockout – $33
XL Eclipse #25 – $15,000 Late Knockout – $75