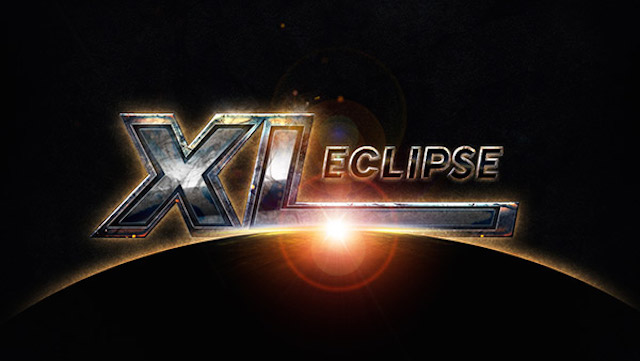 It was another gigantic Sunday slate of tournaments on 888poker's XL Eclipse schedule. With over $1 million dollars in guarantees on the table, players flocked to compete for the crazy amount of value offered over the course of the 16 contests.

It wouldn't be a Sunday without at least one major in the mix and Event #100 ($1,050 $250,000 Whale NLHE) brought out the online high-rollers. The prizepool was pushed to over $300,000 as 217 runners jumped into one of the biggest tournaments of the week. Well-known online pro from the Netherlands, 'Graftekkel' managed to take the top spot and, along with his first XL Eclipse title, the $64,930 first place award. Runner-up 'LOST_FAN' still fared well, cashing for $46,810. Two of the world's Top-5 ranked players also went deep in this stacked field as Sweden's Robin 'Inho' Ylitalo and 'tutten7' both finished just outside of the final table in 10th and 13th respectively.
Event #97 ($160 $200,000 Tune Up) also boasted a massive prizepool and five-figure paydays. Malta was well represented as players from island country went one-two, claiming a pair of the biggest payouts of the day. 'Farrugia_1' defeated countryman 'A.Merone' for more than $41,000 while the runner-up took home $29,348.62 for his time at the table.
Deal-making was prominent on Sunday as there was plenty of payouts to be divvied up. Of interest, in the first three events of the day, Events #91-93, heads-up deals were made in all three and, in each, the eventual winner took less money than the player they defeated. 'PAS2HOFF','zhzhzh10' and 'MakeMeHold' all may have given up a little extra cash at the time but their titles as XL Eclipse champions are officially in the books.
Once again, Chris '888Moorman' Moorman came close but just missed out on his first victory of this XL Eclipse series. Event #99 ($55 $45,000 Sunday Monsoon NLHE) saw the 888poker ambassador deep into the final table, including holding the chip lead at one point, but he ended up settling for third place and another $5,256.90 drop into his already impressive bucket of over $14 million in lifetime earnings. 'KofeBryant' ended up on top, earning nearly $10,000 with the win.
XL Eclipse Day 8 Winners
| | | | |
| --- | --- | --- | --- |
| # | Event | Buy In | Payout |
| 91 | $30,000 Sunday Lightning NLHE | $109 | $9,021.82* |
| 92 | $45,000 Sunday Breeze NLHE | $55 | $7,715.65* |
| 93 | $30,000 Sunday Deepstack Swordfish NLHE | $30 | $4,759.19* |
| 94 | $150,000 Mega Deep NLHE | $215 | $39,325.86* |
| 96 | $20,000 Sunday Swordfish NLHE | $30 | $3,570.56* |
| 97 | $200,000 Tune Up NLHE | $160 | $41,175 |
| 98 | $25,000 Mini Tune Up NLHE | $12 | $5,118.37 |
| 99 | $45,000 Sunday Monsoon NLHE | $55 | $9,743.85 |
| 100 | $250,00 Whale NLHE | $1,050 | $64,930 |
| 101 | $100,000 Sunday Challenge NLHE | $109 | $21,430.20 |
| 102 | $25,000 Sunday Tornado NLHE | $109 | $5,375 |
| 103 | $50,000 Turbo Mega Deep NLHE | $215 | $10,773 |
| 104 | $20,000 Mini Turbo Mega Deep NLHE | $22 | $3,916.84 |
| 105 | $20,000 Turbo Tune Up NLHE | $55 | $4,160.25 |
| 106 | $10,000 Super Turbo Tune Up | $75 | $2,636.76 |
* denotes final table deal