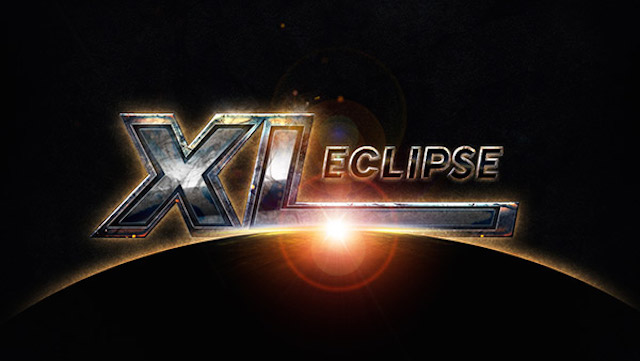 888poker's mega-series XL Eclipse officially entered the fourth quarter of their schedule on Thursday, highlighted by the six-figure guarantee of Event #152 ($215 $100,000 Quarterback NLHE). At the end of the day, 157 of the scheduled 197 events would be complete with 13 new champions being crowned.

'Kaktus26rus' topped what ended up to be big day for Russian tournament players as he topped the marquee event of the day, Event #152. With a $100,000 guarantee smashed by its 430 runners, 'Kaktus25rus' took home the bulk of the prize pool and the largest take home of the day, $21,099.40. With 20 people left, Swedish superstar Robin 'Inho' Ylitalo led the way and looked to be in full control, and while he made the final table, the Worldwide #5-ranked Ylitalo would fall in sixth place.
Andrey 'drupalucker' Chernokoz took home another one of the biggest prizes of the day when the Worldwide top 100-ranked player took down Event #147 ($160 Crocodile NLHE). While he still has a little way to go, the Russian grinder's take-home of $5,740.50 helps him get ever closer to his next career milestone of $2 million in lifetime cashes. Countryman Mikhail 'zinkaa' Galitskiy added to the Russian domination of the day with his victory in the first tournament of the day, Event #144 ($109 $15,000 Lightning 6-Max NLHE). Galitskiy not only won over $5,000 but his defeating of Ukranian runner-up 'Fukuruku' denied 'Fukuruku' of a feat that has yet to be accomplished – two XL Eclipse titles on the same day.
'Fukuruku' was one of the few this series with a shot at two titles in a day as he sat at two final tables at the same time. While he wasn't able to close out the aforementioned Event #144, he did one better and won out in the 2nd biggest tournament of the day, Event #149 ($55 $60,000 R&A NLHE). In the end 'Fukuruku', with just under $3,500 locked up from the Lightning 6-Max, made a heads-up deal to take home an additional $9,658.92. While he wasn't able to capture two titles in the same day, his first place win in Event #149 was his 2nd of the series, adding the Ukranian to the short list of XL Eclipse two-time champions.
PocketFivers were all over the leaderboards yet again on Thursday. Congratulations are in order for Lithuania's 'wikiwe' who officially achieved his first ever 888poker cash with his victory in Event #151 ($55 $20,000 Monsoon NLHE). His nearly $4,000 score will push his lifetime earnings to just over $40,000. Finland's 'NeveGiveUp' overcame the largest field of the day in Event #150 ($5 $10,000 Mini R&A NLHE). He bested 1,034 players for $2,111.38, one of his largest cashes to date. Finally, 'msksevart', from Russia, ended up on top in Event #155 ($109 $15,000 Tornado NLHE) for nearly $4,400 – a win that also gives him his 2nd XL Eclipse title.
XL Eclipse Day 12 Winners
#
Event
Buy In

]Winner

Payout
144
$15,000 Lightning 6-Max NLHE
$109

]zinkAA

$5,174
145
$15,000 Breeze NLHE
$55

]PushThemOver

$3,289.50
146
$15,000 Deepstack Swordfish NLHE
$30

]zeniok30

$3,257.10
147
$20,000 Crocodile NLHE
$160

]drupalucker

$5,740.50
148
$15,000 Swordfish NLHE
$30

]StrangeRogue

$2,936.58
149
$60,000 R&A NLHE
$55

]Fukuruku

$9,658.92
150
$10,000 Mini R&A NLHE
$5

]NeveGiveUp

$2,111.38
151
$20,000 Monsoon NLHE
$55

]wikiwe

$3,881.77
152
$100,000 Quarterback NLHE
$215

]Kaktus26rus

$21,099.40
153
$30,000 Mini Quarterback NLHE
$44

]CARRAMROD

$5,675.62
154
$25,000 Thursday Challenge NLHE
$12

]Fedorable

$4,834.36
155
$15,000 Tornado NLHE
$109

]msksevart

$4,393
156
$25,000 Turbo Quarterback NLHE
$109
ARARAT800
$4,640.19
* denotes final table deal